TOEFL Prep Courses in Vijayawada (Andhra Pradesh, India)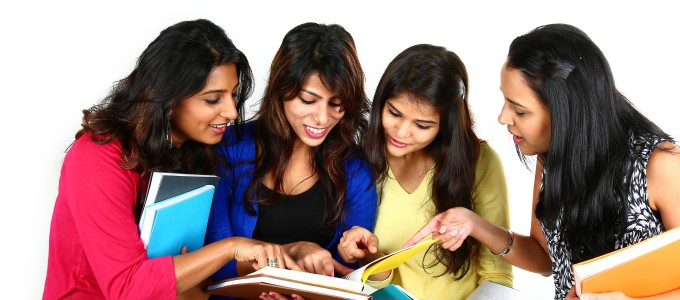 Manhattan Review TOEFL Prep in Vijayawada
Vijayawada students looking to take the Test of English as a Foreign Language (TOEFL) can attain their degree program's test score demands and enhance their functional command of English with Manhattan Review's TOEFL prep services. We provide one-on-one TOEFL coaching plans in addition to as on-site TOEFL prep courses in Vijayawada, as well as online TOEFL instruction that can be easily taken from home, the office, outdoors, or anywhere that an Internet connection is likely. We are also Vijayawada's top source for authentic TOEFL mock practice exams that mimic the test structure and content. Manhattan Review is the globe's most experienced and respected international test prep company, and as our countless clients in major Asian, South American, African, North American, and European cities have realized, we regularly produce higher test scores and better prospects for acceptance to postsecondary degree programs. MIT, Harvard, Johns Hopkins, Yale, Georgetown, the University of Pennsylvania, the University of Chicago, Oxford, the University of Edinburgh, Cambridge, and the University of California-Berkeley are just a small number of the schools to which our test prep clients have gained acceptance. Manhattan Review students also have a strong record of getting fulfilling jobs upon graduation, and some of them are now working at great Vijayawada companies such as ARK Infotech Spectrum, Bank of India, Pixentia, Steinmetz Integrated Software Solutions, and Andhra Pradesh.
The TOEFL consists of test sections on writing, reading, speaking, and listening, but the real reason behind the test is to evaluate test-takers' ability to combine these skills for functional communication in English. For this reason, many TOEFL exercises in all sections require students to use two or more of these abilities at once. The TOEFL is assessed on a range of 0 to 30 per section, which results in a total score of 0 to 120. Selective universities generally require TOEFL total scores of 100 or higher and sectional scores of at least 25 each, although there is some degree of variation across and even within particular departments and institutions. Manhattan Review's TOEFL prep courses and private tutoring plans consist of the most rigorous possible instruction in TOEFL study tactics, TOEFL testing tactics, and all types of TOEFL practice exercises. Our TOEFL students consistently begin their undergraduate or graduate degree programs with no remedial language requirements, as well as all of the English skills required to finish their coursework and live their everyday lives.
Why Manhattan Review's TOEFL Prep Center is the Best in Vijayawada
Manhattan Review's group TOEFL classes and TOEFL private coaching services offer Vijayawada students an unmatched level of effectiveness and quality. One reason for this is our experience with and understanding of global students, who make up the majority of our clientele. Most test prep companies utilize American students as the prototype, especially for their international offerings. At Manhattan Review, we have designed TOEFL courses that are specifically designed to aid test-takers who are not native English speakers overcome all of the general and less general challenges of an assessment from an unfamiliar academic culture. Manhattan Review is also the creator and publisher of the widely respected TOEFL Integrated Study Guide: Turbocharge Your TOEFL textbook. This volume has served as a reference work and course text, helping many students around the world prepare more effectively for the exam. Manhattan Review's TOEFL services consist of individual TOEFL coaches and classroom educators who are more experienced, knowledgeable, and qualified than any other firm can provide. They implement engaging and original course content utilizing highly cutting-edge and engaging methods of instruction.
About Manhattan Review's Founder Prof. Dr. Joern Meissner
Manhattan Review founder Joern Meissner is an instructor with over 25 years of postsecondary teaching experience and published academic in the field of management. Meissner has a diploma in Business Management from the University of Hamburg, as well as a PhD in Management Science from Columbia Business School. Prof. Dr. Meissner has taught business classes at the University of Hamburg, Lancaster University Management School, the University of Mannheim, in addition to the Leipzig Graduate School of Management, and his widely-respected research on supply chain management, dynamic pricing, and revenue management has appeared in many of his field's most prestigious journals. Prof. Dr. Meissner's accessible approach to standardized exam prep led directly to the founding of Manhattan Review in 1999, and we have been the world's premier international company for ACT, SAT, GMAT, GRE, LSAT, TOEFL, and IELTS preparation since shortly after we were established. Although Prof. Dr. Meissner finds his academic work to be highly rewarding, he long ago realized that teaching ideas to others is even more fulfilling. This is the central tenet of our educational mission.

The lessons are well-structured. The presentation session is very helpful. The instructor is very friendly and responsive to students' questions.
- Sanido (This student took our Columbia Business School Communication and Culture boot camp.)
Vijayawada
Course Venue: Vijayawada, Andhra Pradesh, India
As Seen In