Manhattan Review Scam in India
It has come to our attention that a scam operation poses as Manhattan Review in India. Customers are warned that this is not a sanctioned operation by Manhattan Review New York, so you will not get the quality instruction that is generally associated with Manhattan Review. Further, this fraudulent entity has started to offer "franchise opportunities." Please note that you are very likely to lose all investment if you engage with such a counterfeit operation that has no right to use the Manhattan Review name. We maintain a Manhattan Review India Scam FAQ, please visit there for further information.
TOEFL Prep Courses in Bangalore (Karnataka, India)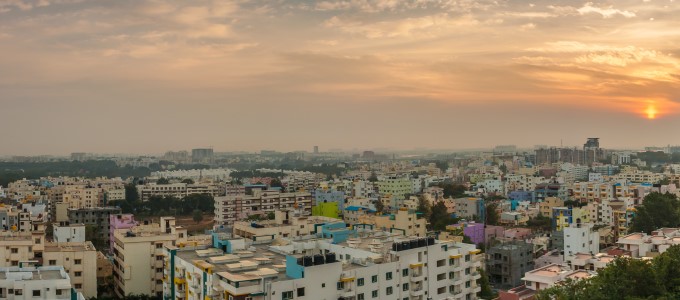 Manhattan Review TOEFL Prep in Bangalore
Enhance your command of academic English and increase your scores on the Test of English as a Foreign Language (TOEFL) at Manhattan Review's Coaching Center in Bangalore. Manhattan Review's Bangalore TOEFL services consist of private TOEFL coaching plans, on-site TOEFL prep courses, online TOEFL instruction, as well as TOEFL practice exams. Our company has aided countless international students get ready for the TOEFL and admission to their undergraduate or graduate degree programs, and we are the globe's most venerated international test prep company. Our on-site or online TOEFL services give way to test-takers capable of meeting the highest of TOEFL standards. Manhattan Review TOEFL clients have studied at Harvard, Carnegie Mellon, Northwestern, the University of Pennsylvania, Stanford, Johns Hopkins, Yale, Georgetown, Cambridge, Oxford, the University of Edinburgh, King's College London, and many other world-class institutions. Top companies around the world, including firms in Bangalore, have hired former Manhattan Review students (United Breweries Group, SPT Sports Management, Urban Ladder, SELCO India, and Explocity, for instance). Get started on your TOEFL learning plan in Bangalore right away by getting in touch with Manhattan Review for specifics on our exemplary TOEFL services.
The TOEFL is a four-section test (speaking, writing, reading, and listening) that is scored on a scale of 0 to 30 per section, for a composite score of 0 to 120. It is not unusual for university departments to have various sets of TOEFL demands (a master's degree program, for instance, may have a higher score expectation than undergraduate admission). Although TOEFL administrator and developer Educational Testing Service (ETS) does not set official passing score yardsticks, most degree programs are content with total scores of 100 and sectional scores of 25 each. Certain types of students, such as applicants for graduate teaching assistantships, may be expected to score better, particularly on the speaking section. There are also a few highly choosy institutions that require higher scores, such as the University of Oxford (minimum of 110) and Princeton University (108). Due to many schools either rejecting applicants entirely or requiring remediation for those with low TOEFL scores, professional TOEFL instruction is an indisputable use of student resources. TOEFL prep is eminently preferable to either of these penalties, both in terms of the investment of time and the financial cost.
Why Manhattan Review's TOEFL Coaching Center is the Best in Bangalore
Manhattan Review's group TOEFL courses and TOEFL private coaching services give Bangalore students a level of instructional effectiveness that no rival firm can offer. Our immense experience with international students, who make up the majority of our clientele, is one reason for our outstanding teaching. Most test prep companies don't comprehend the difference between native English speakers and international students. At Manhattan Review, we have devised TOEFL courses that are particularly architected to assist international test-takers master all of the difficulties of the TOEFL language evaluation. Manhattan Review is the author and publisher of the widely respected TOEFL Integrated Study Guide: Turbocharge Your TOEFL textbook. This volume has served as a course text and reference work, and it has assisted many students around the globe prepare for the TOEFL. Manhattan Review's TOEFL services consist of classroom educators and individual TOEFL coaches who are more trained, qualified, and experienced than any other test prep teachers in the Bangalore region. They implement engaging and original course content utilizing very cutting-edge methods of instruction.
About Manhattan Review's Founder Prof. Dr. Joern Meissner
Joern Meissner has been the pioneer of Manhattan Review and a postsecondary educator for more than 25 years. He finished a diploma in Business Management at the University of Hamburg, and he then proceeded to earn a PhD in Management Science from Columbia in New York City, one of the top Ivy League schools. Prof. Dr. Meissner has instructed core MBA courses and devised new MBA electives at the University of Hamburg, the Leipzig Graduate School of Management, Lancaster University Management School, and the University of Mannheim. His research strives to provide real solutions to problems in the areas of dynamic pricing, supply chain management, and revenue management, using mathematical optimization strategies. Prof. Dr. Meissner's original ideas on standardized test preparation have grown into a global company, and we are now the world's premier resource for TOEFL, GMAT, GRE, LSAT, IELTS, ACT, and SAT services. Although Prof. Dr. Meissner finds his academic work to be fulfilling, he has always realized that teaching ideas to others is even more gratifying.

My classes with Mr. Scheno were perfect to prepare for the actual TOEFL test – I can give my total recommendation for attending his classes. During our first appopintment he analyzed my strengths and weaknesses to set up my personal course syllabus. These customized classes improved my writing, speaking, reading and listening abilities a lot and raised my confidence to succeed the TOEFL test, which I in fact succeeded. At any time, Mr. Scheno responded rapidly and accurately to my questions and was available even beyond classes. It was a great and successfull experience to work with Mr. Scheno. Many thanks!
- Mirco (This student took TOEFL tutoring)
Bangalore
Primary Course Venue:

Sheraton Bangalore At Brigade Gateway
26/1 Dr. Rajkumar Road
Malleswaram-Rajajinagar
Bangalore, Karnataka
560055 India

NOTE: We do NOT typically have staff at the venue, so email us before visiting the venue.