Manhattan Review Coaching Center in Vijayawada (Andhra Pradesh, India)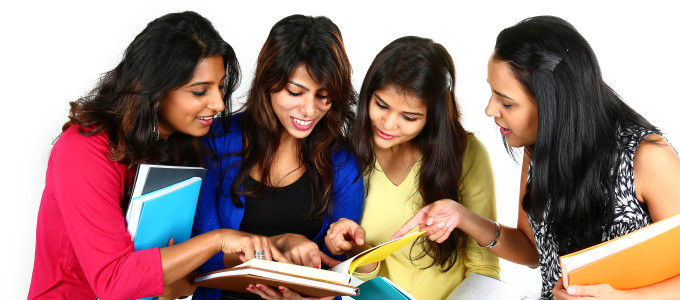 Manhattan Review Coaching Services in Vijayawada
Manhattan Review is a leading global test prep company that has been providing innovative, engaging, and effective services for the GMAT, GRE, LSAT, SAT, ACT, IELTS, and TOEFL since our early beginnings in 1999. Our firm was established in New York City by Dr. Joern Meissner, a business school professor who recognized that graduate and undergraduate students were often disappointed with conventional test prep approaches. Utilizing his own special teaching style as an example, Meissner soon developed exam prep courses that consisted of accessible explanations of multifaceted material combined with instruction in devising curricula and exercises in the development of astute methodologies to the test itself. Manhattan Review's test prep courses soon caught on with university applicants, and we have since widened our operations to primary cities on nearly every continent. Manhattan Review continues to remain committed to expanding access to higher education and opportunity by enhancing the standardized testing performance of our thousands of clients.
Manhattan Review's GMAT, GRE, LSAT, SAT, ACT, IELTS, and TOEFL offerings in Vijayawada may be taken as private coaching and group instruction in one-on-one format, on-site format, or digital classroom instruction in online interactive format. We also provide realistic mock exams for every assessment we teach. Our Vijayawada students learn study strategic test content, and testing techniques from the area's most qualified test prep educators, all of whom are comprehensively devoted to student achievement and success. Our coaching centers in Vijayawada and other worldwide cities have aided students in meeting the admissions standards of elite postsecondary institutions such as Oxford, Cambridge, Harvard, Princeton, the London School of Economics, MIT, McGill, the University of Toronto, Princeton, the University of Pennsylvania, Stanford, the University of Virginia, the University of California-Berkeley, as well as many other great schools. To get started on your test prep learning plan, email, phone, or get in touch with Manhattan Review online for more information on our offerings for students in Vijayawada.
As a worldwide brand, Manhattan Review meticulously selects the locations in which we do business, and the city of Vijayawada has a wide variety of benefits. Vijayawada has a modern economy that is one of the fastest-growing cities in the world. Finance, IT, and pharmaceutical manufacturing have been areas of meaningful growth over the past few decades and a primary employer for the region. A number of important firms are located in Vijayawada, including Bank of India, ARK Infotech Spectrum, Steinmetz Integrated Software Solutions, and Andhra Cements. Additionally, Vijayawada is also the site of prominent research organizations, one of them being the Royal Diagnostics and Research Center.
The presence of several prominent universities makes the city of Vijayawada very desirable for a worldwide education company like Manhattan Review. The area is brimming with undergraduate and graduate students, many of whom wish to study further at universities in the United States, Canada, United Kingdom, Australia, and other countries. Some of Vijayawada's postsecondary institutions include Andhra Loyola College, School of Planning and Architecture, as well as the Andra Loyola Insttute of Engineering and Technology.
Finally, Manhattan Review's instructors and support staff greatly appreciate living in a city with vibrant cultural offerings. The Hindu Festival of Dussera is a major attraction for many locals, as are religious structures such as the Christian Gunadala Mary Matha Church and the Hazarart Bal Mosque. The Vijayawada Art Society promotes the Telgu arts, and in 2015, the region hosted the first ever Poetic Prism, a multilingual coming together of various poets from around the world. Also, the Victoria Jubilee Museum is home to various fascinating artifacts, with relics dating back to the 2nd and 3rd centuries. With all that the city of Vijayawada has to offer educators and students, we at Manhattan Review look forward to enhancing to its education and economy for many years to come.
Why Manhattan Review's Test Prep Coaching Center is the Best in Vijayawada
Vijayawada students would be hard-pressed to find a better resource than Manhattan Review's Test Prep Coaching Center. We only employ the city's best finest prep educators, all of whom are characterized by considerable prior profiles of teaching experience, outstanding academic credentials, engaging styles of instruction, and devotion to student accomplishment. Our teaching methods and course materials set the industry gold standard for student engagement and academic prowess. Manhattan Review's Coaching Centers in Vijayawada and other cities have given way to thousands of high test scores and elite university acceptances, validating the excellence of our instruction in the most credible possible manner. We provide accessible teaching that facilitates students to pursue test prep study in the ways that are best for their particular style of learning. Manhattan Review has published textbooks on the GMAT, GRE, LSAT, SAT, ACT, and TOEFL. Entitled Turbocharge Your Prep, these guides are ideal as course texts, reference guides, and study aids for all varieties of test prep learners. Individual series volumes center around on various particular elements of each test and help students cultivate the most important skills.
The Famous Manhattan Review 'Turbocharge Your Prep' Series is Considered the Most Comprehensive and Effective Prep Material Available
The Turbocharge Your Prep series is carefully designed to be extensive, coherent, concise, and content-driven. Long regarded as the gold standard in GMAT prep around the world, Manhattan Review's prep books provide professional test prep instruction for meaningful score enhancement. The full series consists of 16 books for GMAT prep (6th Edition), 13 guides for GRE prep (3rd Edition), 12 books for SAT (2nd Edition) and 6 guides for ACT. Guides for TOEFL and IELTS are also available. They are all supposed to accommodate test-takers with comprehensive guidance for optimally successful results. As many students have realized, Manhattan Review's prep books break down the different test sections in an articulate, intelligible, and accessible manner. We delve deeply into the content of every single testing area and focus on exactly what you need to know to raise your score. The full series is comprised of guides that span concepts in all testing areas from the most fundamental through the most proficient levels, making them a superb study resource for all levels of test preparation. Students who work through all of our books benefit from a substantial boost to their exam knowledge and develop a thorough and strategic approach to taking their respective exams.
About Manhattan Review's Founder Prof. Dr. Joern Meissner
Joern Meissner is an globally cherished business school professor with a diploma in Business Management from the University of Hamburg as well as a PhD in Management Science from Columbia Business School in New York City, one of the top Ivy League Schools. Upon finishing of his doctoral degree, Meissner chose the career trajectory of a scholar, and he now has more than 25 years of experience as a postsecondary educator. His passion for teaching is evident to all of his students. He has taught business courses at the Lancaster University Management School, the Leipzig Graduate School of Management, the University of Hamburg, and the University of Mannheim. Meissner's research on supply chain management, dynamic pricing, and revenue management has been published in many well-known and respected academic journals. While Professor Meissner thoroughly values his research, he believes that grasping an idea is only half of the fun; imparting knowledge to others is even more fulfilling. This philosophy was paramount to the creation of Manhattan Review and remains our most treasured principle.
GMAT
GMAT In-Person Classic
28 hours in total, Class Course, In Person
Start: Oct 01, 2023

End: Nov 19, 2023

6 days left to start

Sundays

03:00 PM - 06:30 PM

(Local Time)
Start: Oct 14, 2023

End: Dec 02, 2023

19 days left to start

Saturdays

12:00 PM - 03:30 PM

(Local Time)

$1,590.00

$1,490.00

Early Booker
Start: Oct 29, 2023

End: Dec 17, 2023

34 days left to start

Sundays

03:00 PM - 06:30 PM

(Local Time)

$1,590.00

$1,490.00

Early Booker
Start: Nov 11, 2023

End: Dec 30, 2023

47 days left to start

Saturdays

12:00 PM - 03:30 PM

(Local Time)

$1,590.00

$1,490.00

Early Booker
GMAT Private Tutoring
Hours package 12 to 48 hours, Personalized 1-on-1 Tutoring, In Person or Live Online
Vijayawada, Andhra Pradesh
GMAT Private Course
12 hours in total, Personalized 1-on-1 Course, In Person or Live Online
Vijayawada, Andhra Pradesh
TOEFL
TOEFL In-Person Classic
28 hours in total, Class Course, In-Person
Start: Sep 30, 2023

End: Nov 18, 2023

5 days left to start

Saturdays

12:00 PM - 03:30 PM

(Local Time)
Start: Oct 15, 2023

End: Dec 03, 2023

20 days left to start

Sundays

03:00 PM - 06:30 PM

(Local Time)

$1,590.00

$1,490.00

Early Booker
Start: Oct 28, 2023

End: Dec 16, 2023

33 days left to start

Saturdays

12:00 PM - 03:30 PM

(Local Time)

$1,590.00

$1,490.00

Early Booker
Start: Nov 12, 2023

End: Dec 31, 2023

48 days left to start

Sundays

03:00 PM - 06:30 PM

(Local Time)

$1,590.00

$1,490.00

Early Booker
TOEFL Private Tutoring
Hours package 12 to 48 hours, Personalized 1-on-1 Tutoring, In Person or Live Online
Vijayawada, Andhra Pradesh
TOEFL Private Course
12 hours in total, Personalized 1-on-1 Course, In Person or Live Online
Vijayawada, Andhra Pradesh
GRE
GRE In-Person Classic
28 hours in total, Class Course, In Person
Start: Sep 30, 2023

End: Nov 18, 2023

5 days left to start

Saturdays

12:00 PM - 03:30 PM

(Local Time)
Start: Oct 15, 2023

End: Dec 03, 2023

20 days left to start

Sundays

03:00 PM - 06:30 PM

(Local Time)

$1,590.00

$1,490.00

Early Booker
Start: Oct 28, 2023

End: Dec 16, 2023

33 days left to start

Saturdays

12:00 PM - 03:30 PM

(Local Time)

$1,590.00

$1,490.00

Early Booker
Start: Nov 12, 2023

End: Dec 31, 2023

48 days left to start

Sundays

03:00 PM - 06:30 PM

(Local Time)

$1,590.00

$1,490.00

Early Booker
GRE Private Tutoring
Hours package 12 to 48 hours, Personalized 1-on-1 Tutoring, In Person or Live Online
Vijayawada, Andhra Pradesh
GRE Private Course
12 hours in total, Personalized 1-on-1 Course, In Person or Live Online
Vijayawada, Andhra Pradesh
SAT
SAT In-Person Classic
28 hours in total, Class Course, In-Person
Start: Oct 01, 2023

End: Nov 19, 2023

6 days left to start

Sundays

03:00 PM - 06:30 PM

(Local Time)
Start: Oct 14, 2023

End: Dec 02, 2023

19 days left to start

Saturdays

12:00 PM - 03:30 PM

(Local Time)

$1,590.00

$1,490.00

Early Booker
Start: Oct 29, 2023

End: Dec 17, 2023

34 days left to start

Sundays

03:00 PM - 06:30 PM

(Local Time)

$1,590.00

$1,490.00

Early Booker
Start: Nov 11, 2023

End: Dec 30, 2023

47 days left to start

Saturdays

12:00 PM - 03:30 PM

(Local Time)

$1,590.00

$1,490.00

Early Booker
SAT Private Tutoring
Hours package 12 to 48 hours, Personalized 1-on-1 Tutoring, In Person or Live Online
Vijayawada, Andhra Pradesh
SAT Private Course
12 hours in total, Personalized 1-on-1 Course, In Person or Live Online
Vijayawada, Andhra Pradesh
LSAT
LSAT In-Person Classic
28 hours in total, Class Course, In-Person
Start: Sep 30, 2023

End: Nov 18, 2023

5 days left to start

Saturdays

12:00 PM - 03:30 PM

(Local Time)
Start: Oct 15, 2023

End: Dec 03, 2023

20 days left to start

Sundays

03:00 PM - 06:30 PM

(Local Time)

$1,590.00

$1,490.00

Early Booker
Start: Oct 28, 2023

End: Dec 16, 2023

33 days left to start

Saturdays

12:00 PM - 03:30 PM

(Local Time)

$1,590.00

$1,490.00

Early Booker
Start: Nov 12, 2023

End: Dec 31, 2023

48 days left to start

Sundays

03:00 PM - 06:30 PM

(Local Time)

$1,590.00

$1,490.00

Early Booker
LSAT Private Tutoring
Hours package 12 to 48 hours, Personalized 1-on-1 Tutoring, In Person or Live Online
Vijayawada, Andhra Pradesh
LSAT Private Course
12 hours in total, Personalized 1-on-1 Course, In Person or Live Online
Vijayawada, Andhra Pradesh
ACT
ACT In-Person Classic
28 hours in total, Class Course, In-Person
Start: Sep 30, 2023

End: Nov 18, 2023

5 days left to start

Saturdays

12:00 PM - 03:30 PM

(Local Time)
Start: Oct 15, 2023

End: Dec 03, 2023

20 days left to start

Sundays

03:00 PM - 06:30 PM

(Local Time)

$1,590.00

$1,490.00

Early Booker
Start: Oct 28, 2023

End: Dec 16, 2023

33 days left to start

Saturdays

12:00 PM - 03:30 PM

(Local Time)

$1,590.00

$1,490.00

Early Booker
Start: Nov 12, 2023

End: Dec 31, 2023

48 days left to start

Sundays

03:00 PM - 06:30 PM

(Local Time)

$1,590.00

$1,490.00

Early Booker
ACT Private Tutoring
Hours package 12 to 48 hours, Personalized 1-on-1 Tutoring, In Person or Live Online
Vijayawada, Andhra Pradesh
ACT Private Course
12 hours in total, Personalized 1-on-1 Course, In Person or Live Online
Vijayawada, Andhra Pradesh
IELTS
IELTS In-Person Classic
28 hours in total, Class Course, In-Person
Start: Oct 01, 2023

End: Nov 19, 2023

6 days left to start

Sundays

03:00 PM - 06:30 PM

(Local Time)
Start: Oct 14, 2023

End: Dec 02, 2023

19 days left to start

Saturdays

12:00 PM - 03:30 PM

(Local Time)

$1,590.00

$1,490.00

Early Booker
Start: Oct 29, 2023

End: Dec 17, 2023

34 days left to start

Sundays

03:00 PM - 06:30 PM

(Local Time)

$1,590.00

$1,490.00

Early Booker
Start: Nov 11, 2023

End: Dec 30, 2023

47 days left to start

Saturdays

12:00 PM - 03:30 PM

(Local Time)

$1,590.00

$1,490.00

Early Booker
IELTS Private Tutoring
Hours package 12 to 48 hours, Personalized 1-on-1 Tutoring, In Person or Live Online
Vijayawada, Andhra Pradesh
IELTS Private Course
12 hours in total, Personalized 1-on-1 Course, In Person or Live Online
Vijayawada, Andhra Pradesh
SSAT
SSAT In-Person Classic
28 hours in total, Class Course, In-Person
Start: Sep 30, 2023

End: Nov 18, 2023

5 days left to start

Saturdays

12:00 PM - 03:30 PM

(Local Time)
Start: Oct 15, 2023

End: Dec 03, 2023

20 days left to start

Sundays

03:00 PM - 06:30 PM

(Local Time)

$1,590.00

$1,490.00

Early Booker
Start: Oct 28, 2023

End: Dec 16, 2023

33 days left to start

Saturdays

12:00 PM - 03:30 PM

(Local Time)

$1,590.00

$1,490.00

Early Booker
Start: Nov 12, 2023

End: Dec 31, 2023

48 days left to start

Sundays

03:00 PM - 06:30 PM

(Local Time)

$1,590.00

$1,490.00

Early Booker
SSAT Private Tutoring
Hours package 12 to 48 hours, Personalized 1-on-1 Tutoring, In Person or Live Online
Vijayawada, Andhra Pradesh
SSAT Private Course
12 hours in total, Personalized 1-on-1 Course, In Person or Live Online
Vijayawada, Andhra Pradesh
ISEE
ISEE In-Person Classic
28 hours in total, Class Course, In-Person
Start: Oct 01, 2023

End: Nov 19, 2023

6 days left to start

Sundays

03:00 PM - 06:30 PM

(Local Time)
Start: Oct 14, 2023

End: Dec 02, 2023

19 days left to start

Saturdays

12:00 PM - 03:30 PM

(Local Time)

$1,590.00

$1,490.00

Early Booker
Start: Oct 29, 2023

End: Dec 17, 2023

34 days left to start

Sundays

03:00 PM - 06:30 PM

(Local Time)

$1,590.00

$1,490.00

Early Booker
Start: Nov 11, 2023

End: Dec 30, 2023

47 days left to start

Saturdays

12:00 PM - 03:30 PM

(Local Time)

$1,590.00

$1,490.00

Early Booker
ISEE Private Tutoring
Hours package 12 to 48 hours, Personalized 1-on-1 Tutoring, In Person or Live Online
Vijayawada, Andhra Pradesh
ISEE Private Course
12 hours in total, Personalized 1-on-1 Course, In Person or Live Online
Vijayawada, Andhra Pradesh
EA
EA In-Person Classic
28 hours in total, Class Course, In-Person
Start: Oct 01, 2023

End: Nov 19, 2023

6 days left to start

Sundays

03:00 PM - 06:30 PM

(Local Time)
Start: Oct 14, 2023

End: Dec 02, 2023

19 days left to start

Saturdays

12:00 PM - 03:30 PM

(Local Time)

$1,590.00

$1,490.00

Early Booker
Start: Oct 29, 2023

End: Dec 17, 2023

34 days left to start

Sundays

03:00 PM - 06:30 PM

(Local Time)

$1,590.00

$1,490.00

Early Booker
Start: Nov 11, 2023

End: Dec 30, 2023

47 days left to start

Saturdays

12:00 PM - 03:30 PM

(Local Time)

$1,590.00

$1,490.00

Early Booker
EA Private Tutoring
Hours package 12 to 48 hours, Personalized 1-on-1 Tutoring, In Person or Live Online
Vijayawada, Andhra Pradesh
EA Private Course
12 hours in total, Personalized 1-on-1 Course, In Person or Live Online
Vijayawada, Andhra Pradesh
HiSET
HiSET In-Person Classic
28 hours in total, Class Course, In-Person
Start: Oct 01, 2023

End: Nov 19, 2023

6 days left to start

Sundays

03:00 PM - 06:30 PM

(Local Time)
Start: Oct 14, 2023

End: Dec 02, 2023

19 days left to start

Saturdays

12:00 PM - 03:30 PM

(Local Time)

$1,590.00

$1,490.00

Early Booker
Start: Oct 29, 2023

End: Dec 17, 2023

34 days left to start

Sundays

03:00 PM - 06:30 PM

(Local Time)

$1,590.00

$1,490.00

Early Booker
Start: Nov 11, 2023

End: Dec 30, 2023

47 days left to start

Saturdays

12:00 PM - 03:30 PM

(Local Time)

$1,590.00

$1,490.00

Early Booker
HiSET Private Tutoring
Hours package 12 to 48 hours, Personalized 1-on-1 Tutoring, In Person or Live Online
Vijayawada, Andhra Pradesh
HiSET Private Course
12 hours in total, Personalized 1-on-1 Course, In Person or Live Online
Vijayawada, Andhra Pradesh

I took the GMAT yesterday and my unofficial score is a 680! Hopefully, this score will be enough to get me into one of my programs of choice. Thank you for all of your help, your knowledge of the gmat and assistance definitely helped me improve my score.
- Michael (This student took our New York GMAT classic course and private tutoring)
Vijayawada
Course Venue: Vijayawada, Andhra Pradesh, India
As Seen In