Manhattan Review Scam in India
It has come to our attention that a scam operation poses as Manhattan Review in India. Customers are warned that this is not a sanctioned operation by Manhattan Review New York, so you will not get the quality instruction that is generally associated with Manhattan Review. Further, this fraudulent entity has started to offer "franchise opportunities." Please note that you are very likely to lose all investment if you engage with such a counterfeit operation that has no right to use the Manhattan Review name. We maintain a Manhattan Review India Scam FAQ, please visit there for further information.
TOEFL Prep Courses in New Delhi (National Capital Territory of Delhi, India)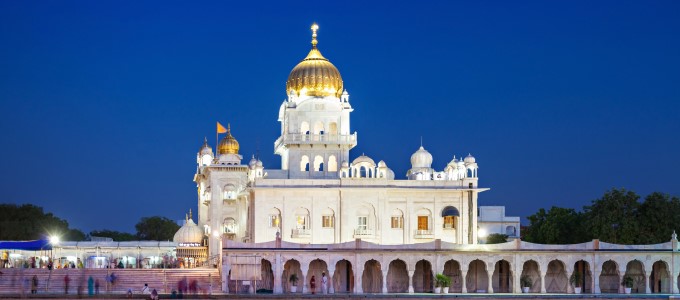 Manhattan Review TOEFL Prep in New Delhi
One convincing way for international university applicants to truly showcase competence in the English language is the Test of English as a Foreign Language (TOEFL). New Delhi students can enhance their knowledge of academic English and increase their TOEFL scores via the services available at Manhattan Review's Coaching Centers. Manhattan Review's New Delhi TOEFL services consist of on-site TOEFL prep classes, one-on-one TOEFL coaching plans, online TOEFL instruction, as well as mock TOEFL practice tests. Manhattan Review TOEFL clients have gained acceptance and completed undergraduate or graduate degree programs at Carnegie Mellon, the Massachusetts Institute of Technology, Johns Hopkins, Harvard, Brown, Columbia, Georgetown, Duke, in addition to many other world-class institutions. Top companies around the globe, including firms in New Delhi, have hired former Manhattan Review students (such as Oswald Labs, Lanco Infratech, Moser Baer, CK Birla Group, and Neemrana Hotels). Start enhancing your English skills and opportunities for the future right away with Manhattan Review's TOEFL Coaching Centers in New Delhi.
The TOEFL assesses a variety of speaking, reading, writing, and listening abilities. Each of the TOEFL's four portions is scored on a range of 0 to 30, for a total score of 0 to 120. University departments often have various sets of TOEFL requirements, and students should therefore meticulously verify the standards that apply to their specific degree program. Although TOEFL administrator and developer Educational Testing Service (ETS) does not set official passing score benchmarks, composite scores of 100 and sectional scores of 25 each will be acceptable in most cases. There are generally consequences for poor TOEFL performance. Many schools either reject low-scoring applicants altogether or require remediation in the form of continued language study. Strong language skills are also crucial for success in university coursework. Learn more about Manhattan Review's TOEFL services in New Delhi by contacting immediately.
Why Manhattan Review TOEFL Coaching Centers are the Best in New Delhi
Manhattan Review is the only real choice for students interested in optimal test scores, and our private coaching services and group TOEFL classes give New Delhi students a range of instructional effectiveness that no competing firm can offer. Our vast experience with international students, who consist of the majority of our clientele, is one reason for our outstanding teaching. Manhattan Review is the writer and publisher of the widely respected TOEFL Integrated Study Guide: Turbocharge Your TOEFL textbook. This volume has served as a course text and reference work, and it has aided many students around the world in studying for the TOEFL. Manhattan Review's TOEFL services consist of classroom educators and individual TOEFL coaches who are more trained, qualified, and experienced than any other test prep educators in the New Delhi area. They implement engaging and original course content utilizing highly cutting-edge methods of instruction. Manhattan Review's TOEFL teaching will help you fulfill a crucial admission requirement and acquire language skills that are vital to your future.
About Manhattan Review's Founder Prof. Dr. Joern Meissner
Manhattan Review founder and president Joern Meissner has pursued a dual career as a test prep educator and business school professor for over 25 years. He completed a diploma in Business Management from the University of Hamburg as well as a PhD in Management Science from Columbia Business School. Prof. Dr. Meissner has instructed core MBA classes and devised new MBA electives at the Lancaster University Management School, the University of Hamburg, the Leipzig Graduate School of Management, as well as the University of Mannheim. His published research on supply chain management, dynamic pricing, and revenue management has been featured in a number of academic journals and edited collections. Manhattan Review, established in 1999, teaches the TOEFL, GMAT, GRE, LSAT, IELTS, ACT, and SAT to students in New Delhi, around India, and throughout the world.

I highly recommend Manhattan Review's TOEFL preparation course for anybody interested in taking the exam. I took an intensive course and took the exam only after 4 weeks of classes, and got a 116 score. The teaching method is excellent. It focuses on techniques and strategies that allow students to understand exactly what is required to succeed on examination day. Tutors are very flexible and willing to adapt to the student's schedule, as well as reachable and always ready to help and follow up on whatever the student might need.
- Virginia (This student took our TOEFL classes in NYC)
New Delhi
Primary Course Venue:

Sheraton New Delhi
Saket District Centre
New Delhi 110017, India

NOTE: We do NOT typically have staff at the venue, so email us before visiting the venue.