Manhattan Review Coaching Center in Himayatnagar (Hyderabad, Telangana)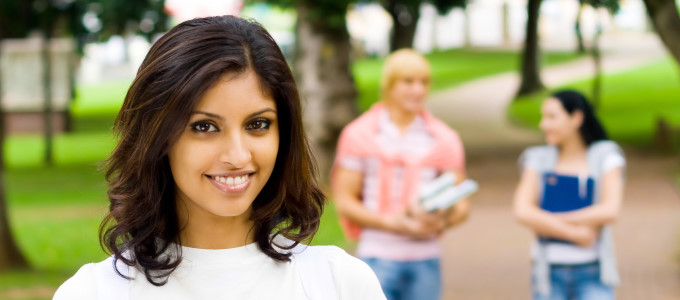 Manhattan Review Prep Services in Himayatnagar
Manhattan Review is a vastly acclaimed worldwide test prep company that has been offering engaging, innovative, and results-driven academic services for the GMAT, GRE, LSAT, SAT, ACT, IELTS, and TOEFL since our early beginnings in 1999. Our company was established in New York City by Dr. Joern Meissner, a business school instructor who understood that graduate and undergraduate students were lacking something with conventional test prep offerings and the tedious, ineffective memorization "tactics" that accompanied them. Integrating his own special teaching style with his business prowess, Meissner cultivated highly effective prep classes that consisted of easy-to-understand explanations of complex, dense material. In addition, Meissner also cultivated study curricula and test prep exercises that garnered insightful methods to the test itself. Manhattan Review's test prep courses soon became widely prevalent on with ambitious university applicants looking to increase their test scores, and we have since widened our services to countries, cities, and communities on nearly every continent. Manhattan Review continues to remain devoted to bridging access to higher education by boosting the standardized testing performance of our clients.
Manhattan Review's GMAT, GRE, LSAT, SAT, ACT, IELTS, and TOEFL offerings in Himayatnagar may be used in a wide diversity of highly effective layouts, including online classroom instruction, on-site group instruction, or private one-on-one coaching. We also provide realistically simulated practice tests for every assessment we teach, giving our students a more well rounded idea for what to anticipate on test day. Our Himayatnagar students learn study techniques and test content, as well as testing tactics from the region's most distinguished and respected test prep coaches, all of whom are devoted to student achievement and success. Our coaching centers in Himayatnagar and other cities have aided thousands of students meet the admissions standards of world-class postsecondary institutions such as Harvard, Princeton, Cambridge, Stanford, Oxford, the London School of Economics, MIT, McGill, the University of Toronto, the University of Virginia, the University of Pennsylvania, the University of California-Berkeley, as well as many other great schools. Contact Manhattan Review by email, phone, or online for more information on our services for students in Himayatnagar.
As an esteemed global brand, Manhattan Review meticulously chooses the locations in which we do business, and it should come as no surprise that the city of Himayatnagar has a number of very appealing benefits. Himayatnagar has a modern economy that is centered in services, a sector that employs the majority of the city's workers. Areas of significant growth over the past few decades consist of finance, information technology, and pharmaceutical manufacturing. A substantial number of important firms are headquartered in Himayatnagar, including Navayuga Infotech (an IT subsidiary of the multinational conglomerate Navayuga Group), Tata Business Support Services (an internet and telecommunications provider), Inno Garage (a management consulting company), Aurobindo Pharma (one of India's top 10 companies by consolidated revenues), in addition to TruJet (a regional airline located at Himayatnagar's Rajiv Gandhi International Airport). Himayatnagar is also a region for important research organizations such as the National Institute of Pharmaceutical Education and the Research and the Indian Institute of Chemical Technology.
The presence of 13 universities makes the city of Himayatnagar very desirable for a global education firm like Manhattan Review. The region is full of graduate and undergraduate students, many of whom look to further their studies at universities in English-speaking countries such as the United States, United Kingdom, Canada, Australia, and other countries. Himayatnagar's largest postsecondary institution is Osmania University, where more than 300,000 students are currently pursuing undergraduate or postgraduate degrees. Its programs law, in engineering, and management are especially venerated. The University of Himayatnagar is considered one of India's main places for research and teaching, with a strong emphasis on graduate education. Additionally, one of the campuses of the Indian School of Business (ISB) is located in Himayatnagar, contributing to the admirable pool of MBA students in the city. The programs provided at ISB were thoroughly developed in conjunction with executives at Fortune 500 companies and faculty at the University of Pennsylvania's Wharton School, the London Business School, and Northwestern University's Kellogg School of Management. Himayatnagar is home to various other important institutions, such as NALSAR University of Law, the Tata Institute of Social Sciences, the International Institute of Information Technology, and the English and Foreign Languages University.
Manhattan Review's teachers and support staff undoubtedly love living in a city with such diverse cultural offerings. Fortunately, artistic influences from the Indian subcontinent, Europe, and the Islamic world meld to create a unique visual arts, literary, and performing arts scene. The yearly Himayatnagar Literary Festival is one of India's most prominent cultural events, bringing regional and global attention to writings in the languages of India. The Nizam Museum, as well as the Himayatnagar Museum display a number of sculptures, artifacts, paintings, and cultural memorabilia. State-supported performing arts venues are also meaningful in Himayatnagar, such as Ravindra Bharathi and Shilpakala Vedika, where top tier theatre programs are regularly offered. With all the academic, cultural, and artistic events that the city of Himayatnagar provides its residents, we at Manhattan Review look forward to enhancing to its economy and education for many years to come.
Why the Manhattan Review's Test Prep Coaching Center is the Best in Himayatnagar
It would be impossible for Himayatnagar students to find a better resource than Manhattan Review's Test Prep Coaching Centers for their professional and academic ambitions, needs, and accomplishments. We only hire the city's most outstanding test prep coaches, all of whom have an impressive background of teaching experience, academic credentials, and engaging styles of instruction, as well as a contagious passion for student achievement. Our teaching approaches and course materials set an industry gold standard for cutting-edge test-taking effectiveness. Manhattan Review's Coaching Center in Himayatnagar have helped thousands of high test scores that ease elite university acceptances, significantly validating the quality of our instruction. We encourage coaching that allows students to further test prep study in the means that are best for their particular style of learning. Manhattan Review has published well-known and highly respected textbooks on the GMAT, GRE, LSAT, SAT, ACT, and TOEFL entitled Turbocharge Your Prep. These books are ideal as course texts, reference guides, and study aids for all types of test prep learners at all stages. Individual series volumes zero in on specific elements and segments of each test to help students improve upon their weaknesses to further raise their score.
The Famous Manhattan Review 'Turbocharge Your Prep' Series is Considered the Most Comprehensive and Effective Coaching Material Available
The Turbocharge Your Prep series is thoroughly architected to be easy-to-understand, content-driven, and concise. This series has been long regarded as the only real GMAT prep book that aids students in making dramatic score enhancements. The full series is made up of of 16 books for GMAT prep (6th Edition), 13 guides for GRE prep (3rd Edition), 12 books for SAT (2nd Edition) as well as 6 guides for ACT. Books for IELTS and TOEFL are also available for non-native English speakers looking to study in an English-speaking country. All of these guides are carefully designed to accommodate test-takers with thorough guidance for optimally successful outcomes. A great deal of students have understood that Manhattan Review's prep books deconstruct the various test portions in a concise manner unrivaled to other published study aids. We dive comprehensively into the content of every single testing area and focus on precisely what you need to know to increase your test score. The full series is made up of guides that cover all testing areas, from the most basic through the most advanced stages. Students who work through all of our books benefit greatly from a more comprehensive understanding of their test knowledge while developing a complete and strategic methodology to taking their respective exams.
About Manhattan Review's Founder Prof. Dr. Joern Meissner
Joern Meissner, a well-respected business school professor, has several degrees, a diploma in Business Management from the University of Hamburg as well as a PhD in Management Science from Columbia in New York City, one of the top Ivy League Schools. Upon completing his doctoral degree, Meissner continued the career path of an academic, and he now has more than 25 years of experience as a postsecondary instructor. His contagious zeal for teaching is clear to all of his students, as he has taught business courses at the University of Hamburg, the Lancaster University Management School, the University of Manheim, and the Leipzig Graduate School of Management. Meissner's highly impactful research on supply chain management, dynamic pricing, and revenue management has been published in a variety of respected academic journals. While Professor Meissner thoroughly relishes his research, he believes that grasping an idea is only half of the fun; conveying knowledge to others is even more rewarding. This philosophy was a centerpiece to the founding of Manhattan Review and remains our most cherished principle.
GMAT
GMAT In-Person Classic
28 hours in total, Class Course, In Person
Start: Oct 01, 2023

End: Nov 19, 2023

6 days left to start

Sundays

03:00 PM - 06:30 PM

(Local Time)
Start: Oct 14, 2023

End: Dec 02, 2023

19 days left to start

Saturdays

12:00 PM - 03:30 PM

(Local Time)

$1,590.00

$1,490.00

Early Booker
Start: Oct 29, 2023

End: Dec 17, 2023

34 days left to start

Sundays

03:00 PM - 06:30 PM

(Local Time)

$1,590.00

$1,490.00

Early Booker
Start: Nov 11, 2023

End: Dec 30, 2023

47 days left to start

Saturdays

12:00 PM - 03:30 PM

(Local Time)

$1,590.00

$1,490.00

Early Booker
GMAT Private Tutoring
Hours package 12 to 48 hours, Personalized 1-on-1 Tutoring, In Person or Live Online
GMAT Private Course
12 hours in total, Personalized 1-on-1 Course, In Person or Live Online
TOEFL
TOEFL In-Person Classic
28 hours in total, Class Course, In-Person
Start: Oct 01, 2023

End: Nov 19, 2023

6 days left to start

Sundays

03:00 PM - 06:30 PM

(Local Time)
Start: Oct 14, 2023

End: Dec 02, 2023

19 days left to start

Saturdays

12:00 PM - 03:30 PM

(Local Time)

$1,590.00

$1,490.00

Early Booker
Start: Oct 29, 2023

End: Dec 17, 2023

34 days left to start

Sundays

03:00 PM - 06:30 PM

(Local Time)

$1,590.00

$1,490.00

Early Booker
Start: Nov 11, 2023

End: Dec 30, 2023

47 days left to start

Saturdays

12:00 PM - 03:30 PM

(Local Time)

$1,590.00

$1,490.00

Early Booker
TOEFL Private Tutoring
Hours package 12 to 48 hours, Personalized 1-on-1 Tutoring, In Person or Live Online
TOEFL Private Course
12 hours in total, Personalized 1-on-1 Course, In Person or Live Online
GRE
GRE In-Person Classic
28 hours in total, Class Course, In Person
Start: Sep 30, 2023

End: Nov 18, 2023

5 days left to start

Saturdays

12:00 PM - 03:30 PM

(Local Time)
Start: Oct 15, 2023

End: Dec 03, 2023

20 days left to start

Sundays

03:00 PM - 06:30 PM

(Local Time)

$1,590.00

$1,490.00

Early Booker
Start: Oct 28, 2023

End: Dec 16, 2023

33 days left to start

Saturdays

12:00 PM - 03:30 PM

(Local Time)

$1,590.00

$1,490.00

Early Booker
Start: Nov 12, 2023

End: Dec 31, 2023

48 days left to start

Sundays

03:00 PM - 06:30 PM

(Local Time)

$1,590.00

$1,490.00

Early Booker
GRE Private Tutoring
Hours package 12 to 48 hours, Personalized 1-on-1 Tutoring, In Person or Live Online
GRE Private Course
12 hours in total, Personalized 1-on-1 Course, In Person or Live Online
SAT
SAT In-Person Classic
28 hours in total, Class Course, In-Person
Start: Oct 01, 2023

End: Nov 19, 2023

6 days left to start

Sundays

03:00 PM - 06:30 PM

(Local Time)
Start: Oct 14, 2023

End: Dec 02, 2023

19 days left to start

Saturdays

12:00 PM - 03:30 PM

(Local Time)

$1,590.00

$1,490.00

Early Booker
Start: Oct 29, 2023

End: Dec 17, 2023

34 days left to start

Sundays

03:00 PM - 06:30 PM

(Local Time)

$1,590.00

$1,490.00

Early Booker
Start: Nov 11, 2023

End: Dec 30, 2023

47 days left to start

Saturdays

12:00 PM - 03:30 PM

(Local Time)

$1,590.00

$1,490.00

Early Booker
SAT Private Tutoring
Hours package 12 to 48 hours, Personalized 1-on-1 Tutoring, In Person or Live Online
SAT Private Course
12 hours in total, Personalized 1-on-1 Course, In Person or Live Online
LSAT
LSAT In-Person Classic
28 hours in total, Class Course, In-Person
Start: Sep 30, 2023

End: Nov 18, 2023

5 days left to start

Saturdays

12:00 PM - 03:30 PM

(Local Time)
Start: Oct 15, 2023

End: Dec 03, 2023

20 days left to start

Sundays

03:00 PM - 06:30 PM

(Local Time)

$1,590.00

$1,490.00

Early Booker
Start: Oct 28, 2023

End: Dec 16, 2023

33 days left to start

Saturdays

12:00 PM - 03:30 PM

(Local Time)

$1,590.00

$1,490.00

Early Booker
Start: Nov 12, 2023

End: Dec 31, 2023

48 days left to start

Sundays

03:00 PM - 06:30 PM

(Local Time)

$1,590.00

$1,490.00

Early Booker
LSAT Private Tutoring
Hours package 12 to 48 hours, Personalized 1-on-1 Tutoring, In Person or Live Online
LSAT Private Course
12 hours in total, Personalized 1-on-1 Course, In Person or Live Online
ACT
ACT In-Person Classic
28 hours in total, Class Course, In-Person
Start: Oct 01, 2023

End: Nov 19, 2023

6 days left to start

Sundays

03:00 PM - 06:30 PM

(Local Time)
Start: Oct 14, 2023

End: Dec 02, 2023

19 days left to start

Saturdays

12:00 PM - 03:30 PM

(Local Time)

$1,590.00

$1,490.00

Early Booker
Start: Oct 29, 2023

End: Dec 17, 2023

34 days left to start

Sundays

03:00 PM - 06:30 PM

(Local Time)

$1,590.00

$1,490.00

Early Booker
Start: Nov 11, 2023

End: Dec 30, 2023

47 days left to start

Saturdays

12:00 PM - 03:30 PM

(Local Time)

$1,590.00

$1,490.00

Early Booker
ACT Private Tutoring
Hours package 12 to 48 hours, Personalized 1-on-1 Tutoring, In Person or Live Online
ACT Private Course
12 hours in total, Personalized 1-on-1 Course, In Person or Live Online
IELTS
IELTS In-Person Classic
28 hours in total, Class Course, In-Person
Start: Sep 30, 2023

End: Nov 18, 2023

5 days left to start

Saturdays

12:00 PM - 03:30 PM

(Local Time)
Start: Oct 15, 2023

End: Dec 03, 2023

20 days left to start

Sundays

03:00 PM - 06:30 PM

(Local Time)

$1,590.00

$1,490.00

Early Booker
Start: Oct 28, 2023

End: Dec 16, 2023

33 days left to start

Saturdays

12:00 PM - 03:30 PM

(Local Time)

$1,590.00

$1,490.00

Early Booker
Start: Nov 12, 2023

End: Dec 31, 2023

48 days left to start

Sundays

03:00 PM - 06:30 PM

(Local Time)

$1,590.00

$1,490.00

Early Booker
IELTS Private Tutoring
Hours package 12 to 48 hours, Personalized 1-on-1 Tutoring, In Person or Live Online
IELTS Private Course
12 hours in total, Personalized 1-on-1 Course, In Person or Live Online
SSAT
SSAT In-Person Classic
28 hours in total, Class Course, In-Person
Start: Sep 30, 2023

End: Nov 18, 2023

5 days left to start

Saturdays

12:00 PM - 03:30 PM

(Local Time)
Start: Oct 15, 2023

End: Dec 03, 2023

20 days left to start

Sundays

03:00 PM - 06:30 PM

(Local Time)

$1,590.00

$1,490.00

Early Booker
Start: Oct 28, 2023

End: Dec 16, 2023

33 days left to start

Saturdays

12:00 PM - 03:30 PM

(Local Time)

$1,590.00

$1,490.00

Early Booker
Start: Nov 12, 2023

End: Dec 31, 2023

48 days left to start

Sundays

03:00 PM - 06:30 PM

(Local Time)

$1,590.00

$1,490.00

Early Booker
SSAT Private Tutoring
Hours package 12 to 48 hours, Personalized 1-on-1 Tutoring, In Person or Live Online
SSAT Private Course
12 hours in total, Personalized 1-on-1 Course, In Person or Live Online
ISEE
ISEE In-Person Classic
28 hours in total, Class Course, In-Person
Start: Oct 01, 2023

End: Nov 19, 2023

6 days left to start

Sundays

03:00 PM - 06:30 PM

(Local Time)
Start: Oct 14, 2023

End: Dec 02, 2023

19 days left to start

Saturdays

12:00 PM - 03:30 PM

(Local Time)

$1,590.00

$1,490.00

Early Booker
Start: Oct 29, 2023

End: Dec 17, 2023

34 days left to start

Sundays

03:00 PM - 06:30 PM

(Local Time)

$1,590.00

$1,490.00

Early Booker
Start: Nov 11, 2023

End: Dec 30, 2023

47 days left to start

Saturdays

12:00 PM - 03:30 PM

(Local Time)

$1,590.00

$1,490.00

Early Booker
ISEE Private Tutoring
Hours package 12 to 48 hours, Personalized 1-on-1 Tutoring, In Person or Live Online
ISEE Private Course
12 hours in total, Personalized 1-on-1 Course, In Person or Live Online
EA
EA In-Person Classic
28 hours in total, Class Course, In-Person
Start: Sep 30, 2023

End: Nov 18, 2023

5 days left to start

Saturdays

12:00 PM - 03:30 PM

(Local Time)
Start: Oct 15, 2023

End: Dec 03, 2023

20 days left to start

Sundays

03:00 PM - 06:30 PM

(Local Time)

$1,590.00

$1,490.00

Early Booker
Start: Oct 28, 2023

End: Dec 16, 2023

33 days left to start

Saturdays

12:00 PM - 03:30 PM

(Local Time)

$1,590.00

$1,490.00

Early Booker
Start: Nov 12, 2023

End: Dec 31, 2023

48 days left to start

Sundays

03:00 PM - 06:30 PM

(Local Time)

$1,590.00

$1,490.00

Early Booker
EA Private Tutoring
Hours package 12 to 48 hours, Personalized 1-on-1 Tutoring, In Person or Live Online
EA Private Course
12 hours in total, Personalized 1-on-1 Course, In Person or Live Online
HiSET
HiSET In-Person Classic
28 hours in total, Class Course, In-Person
Start: Oct 01, 2023

End: Nov 19, 2023

6 days left to start

Sundays

03:00 PM - 06:30 PM

(Local Time)
Start: Oct 14, 2023

End: Dec 02, 2023

19 days left to start

Saturdays

12:00 PM - 03:30 PM

(Local Time)

$1,590.00

$1,490.00

Early Booker
Start: Oct 29, 2023

End: Dec 17, 2023

34 days left to start

Sundays

03:00 PM - 06:30 PM

(Local Time)

$1,590.00

$1,490.00

Early Booker
Start: Nov 11, 2023

End: Dec 30, 2023

47 days left to start

Saturdays

12:00 PM - 03:30 PM

(Local Time)

$1,590.00

$1,490.00

Early Booker
HiSET Private Tutoring
Hours package 12 to 48 hours, Personalized 1-on-1 Tutoring, In Person or Live Online
HiSET Private Course
12 hours in total, Personalized 1-on-1 Course, In Person or Live Online

Overall went well - 730. Thanks for your help. My performance on sentence corrections really improved thanks to your dissection of those examples in class. Give my best to Joern as well. I hope to either see you at INSEAD or Joern at Columbia if all goes well.
- Gerry (This student took our GMAT weekend course)
Hyderabad Himayatnagar
Course Venue: Himayatnagar, Hyderabad, Telangana, India
As Seen In