Manhattan Review Scam in India
It has come to our attention that a scam operation poses as Manhattan Review in India. Customers are warned that this is not a sanctioned operation by Manhattan Review New York, so you will not get the quality instruction that is generally associated with Manhattan Review. Further, this fraudulent entity has started to offer "franchise opportunities." Please note that you are very likely to lose all investment if you engage with such a counterfeit operation that has no right to use the Manhattan Review name. We maintain a Manhattan Review India Scam FAQ, please visit there for further information.
Manhattan Review Coaching Center in Dilsukhnagar (Hyderabad, Telangana)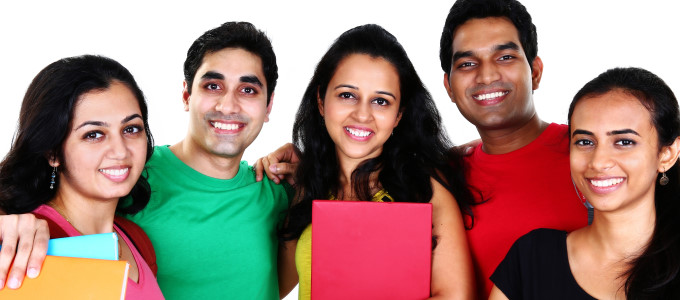 Manhattan Review Coaching Services in Dilsukhnagar
Manhattan Review is an international education company that has been helping bridge students to their desired scores on the LSAT, GRE, GMAT, ACT, SAT, IELTS, and TOEFL since we were established in 1999. Manhattan Review was initially created by Dr. Joern Meissner, a university professor who realized that a better method of preparing students for university admission tests was needed. Utilizing his own teaching as a prototype, Dr. Meissner devised test prep lectures that included accessible, straightforward, and comprehensive explanations of complicated test content, professional advice for study curricula, and vastly informed cultivation of crucial testing tactics. Manhattan Review's instruction soon caught on with test-takers around the world, and our firm now provides test prep teaching in many metropolitan areas worldwide. Manhattan Review's test prep services increase admission test scores and thereby broaden access to higher education and future employment for thousands of students in North America, Asia, Europe, South America, and Africa.
Manhattan Review's Coaching Center in Dilsukhnagar provides area students with reliable and flexible services for the GMAT, LSAT, GRE, SAT, ACT, TOEFL, and IELTS in versatile online, private coaching, on-site, and group classroom layouts as well as practice exams for every one of the assessments listed above. Manhattan Review's test prep clients in Dilsukhnagar and at all of our other centers around the globe absorb the most important testing strategies, exam content, and study approaches from the world's most qualified coaches and educators. Manhattan Review's services in Dilsukhnagar and other cities have assisted our students guarantee undergraduate or graduate admission to Stanford University, the University of Oxford, the University of California-Berkeley, the Massachusetts Institute of Technology, the University of Cambridge, the University of Michigan, Harvard University, Princeton University, the University of Toronto, the University of Pennsylvania, Johns Hopkins University, the University of Chicago, Duke University, Dartmouth College, and many other outstanding schools in the United States, United Kingdom, Australia, Canada, and elsewhere. Learn more about Dilsukhnagar's top test prep offerings by getting in touch with Manhattan Review for specifics on available course opportunities and scheduling.
Manhattan Review serves Dilsukhnagar because the city and its surrounding region have a handful of advantages. As a suburb of Hyderabad, Dilsukhnagar is in the orbit of a vibrant research and business community, particularly in the finance, pharmaceutical manufacturing, and information technology sectors (notable Hyderabad firms include Aurobindo Pharma, Perigreen, Dr. Reddy's Laboratories, and Tata Business Support Services). Dilsukhnagar is home to technology firms such as Cyberaegis IT Solutions, Rishika Computronics, Lorvens Technologies, and Krenon Software Solutions. Dilshukhnagar is close to the Hyderabad Information Technology and Engineering Consultancy City (HITEC City), a vital component of Telangana's well-known software industry. HITEC City and the surrounding region in the Hyderabad suburbs (including Dilsukhnagar) are all considered part of the Cyberabad Development Area (CDA). The Hyderabad region is a notable center for education, with Jawaharlal Nehru Technological University (JNTU Hyderabad), the University of Hyderabad, Osmania University, and the Tata Institute of Social Sciences (TISS) among the city's 13 postsecondary degree-granting institutions.
Why Manhattan Review's Test Prep Coaching Center is the Best in Dilsukhnagar
Dilsukhnagar students have the opportunity to maximize their exam score performance and broaden their prospects for university acceptance at Manhattan Review's Dilsukhnagar Coaching Centers. Our online or on-site online individual coaching plans and group courses are instructed by the region's most elite teachers, who have assisted thousands of students attain their test score and college admission goals. Manhattan Review's methods of instruction and course texts engage our students with innovative tactics to the learning and teaching of important test material. Manhattan Review's Coaching Center in Dilsukhnagar is dedicated to aiding Indian students do well on American and British standardized tests, and our international student-centered instruction quite simply gets results that no other firm can claim. Manhattan Review's instruction zeros in on the particular learning requirements and learning styles of our students, cultivating stronger test performance and enhanced all-around academic abilities. Manhattan Review's test prep textbooks are recognizable around the world for their comprehensive coverage of accessible explanations of test concepts and test content.
The Famous Manhattan Review 'Turbocharge Your Prep' Series is Considered the Most Comprehensive and Effective Coaching Material Available
Manhattan Review's Turbocharge Your Prep series provides outstanding study guidance and assistance for impressive score improvements. The complete series consists of 16 books for GMAT prep (6th Edition), 13 books for GRE prep (3rd Edition), 12 books for SAT prep (2nd Edition), and 6 books for ACT prep, and we have also published guides for the IELTS and TOEFL. All of our books consist of comprehensive test coverage for massively successful test score learning results. Test-takers all over the globe have used these books, which deconstruct the various test sections in a thorough yet coherent fashion. Students who work through these guides learn all of the most vital test content and skills required to master all test sections. Individual series volumes are committed to sectional concepts from the most fundamental through the most advanced levels, making them a great study resource for test-takers at any stage of the preparation process. With Manhattan Review's Turbocharge Your Prep, test-takers become confident, skilled, and thoroughly prepared for test day.
About Manhattan Review's Founder Prof. Dr. Joern Meissner
Joern Meissner is a business school professor with more than 25 years of experience as a professional educator. He holds a PhD in Management Science from Columbia University Business School, as well as a diploma in Business Management from the University of Hamburg. He has held teaching positions at the University of Hamburg, Lancaster University Management School, the University of Mannheim, and the Leipzig Graduate School of Management. Prof. Dr. Meissner has published articles on topics such as dynamic pricing, revenue management, and supply chain management in well-known management journals. While Professor Meissner thoroughly enjoys his research, he derives even greater satisfaction from conveying ideas to his students. Manhattan Review was established with this principle in mind, and it continues to guide the development and implementation of all of our test prep learning programs.
GMAT
GMAT In-Person Classic
28 hours in total, Class Course, In Person
Start: Dec 09, 2023

End: Jan 27, 2024

5 days left to start

Saturdays

12:00 PM - 03:30 PM

(Local Time)
Start: Dec 24, 2023

End: Feb 11, 2024

20 days left to start

Sundays

03:00 PM - 06:30 PM

(Local Time)

$1,590.00

$1,490.00

Early Booker
Start: Jan 06, 2024

End: Feb 24, 2024

33 days left to start

Saturdays

12:00 PM - 03:30 PM

(Local Time)

$1,590.00

$1,490.00

Early Booker
Start: Jan 21, 2024

End: Mar 10, 2024

48 days left to start

Sundays

03:00 PM - 06:30 PM

(Local Time)

$1,590.00

$1,490.00

Early Booker
GMAT Private Tutoring
Hours package 12 to 48 hours, Personalized 1-on-1 Tutoring, In Person or Live Online
GMAT Private Course
12 hours in total, Personalized 1-on-1 Course, In Person or Live Online
TOEFL
TOEFL In-Person Classic
28 hours in total, Class Course, In-Person
Start: Dec 09, 2023

End: Jan 27, 2024

5 days left to start

Saturdays

12:00 PM - 03:30 PM

(Local Time)
Start: Dec 24, 2023

End: Feb 11, 2024

20 days left to start

Sundays

03:00 PM - 06:30 PM

(Local Time)

$1,590.00

$1,490.00

Early Booker
Start: Jan 06, 2024

End: Feb 24, 2024

33 days left to start

Saturdays

12:00 PM - 03:30 PM

(Local Time)

$1,590.00

$1,490.00

Early Booker
Start: Jan 21, 2024

End: Mar 10, 2024

48 days left to start

Sundays

03:00 PM - 06:30 PM

(Local Time)

$1,590.00

$1,490.00

Early Booker
TOEFL Private Tutoring
Hours package 12 to 48 hours, Personalized 1-on-1 Tutoring, In Person or Live Online
TOEFL Private Course
12 hours in total, Personalized 1-on-1 Course, In Person or Live Online
GRE
GRE In-Person Classic
28 hours in total, Class Course, In Person
Start: Dec 09, 2023

End: Jan 27, 2024

5 days left to start

Saturdays

12:00 PM - 03:30 PM

(Local Time)
Start: Dec 24, 2023

End: Feb 11, 2024

20 days left to start

Sundays

03:00 PM - 06:30 PM

(Local Time)

$1,590.00

$1,490.00

Early Booker
Start: Jan 06, 2024

End: Feb 24, 2024

33 days left to start

Saturdays

12:00 PM - 03:30 PM

(Local Time)

$1,590.00

$1,490.00

Early Booker
Start: Jan 21, 2024

End: Mar 10, 2024

48 days left to start

Sundays

03:00 PM - 06:30 PM

(Local Time)

$1,590.00

$1,490.00

Early Booker
GRE Private Tutoring
Hours package 12 to 48 hours, Personalized 1-on-1 Tutoring, In Person or Live Online
GRE Private Course
12 hours in total, Personalized 1-on-1 Course, In Person or Live Online
SAT
SAT In-Person Classic
28 hours in total, Class Course, In-Person
Start: Dec 10, 2023

End: Jan 28, 2024

6 days left to start

Sundays

03:00 PM - 06:30 PM

(Local Time)
Start: Dec 23, 2023

End: Feb 10, 2024

19 days left to start

Saturdays

12:00 PM - 03:30 PM

(Local Time)

$1,590.00

$1,490.00

Early Booker
Start: Jan 07, 2024

End: Feb 25, 2024

34 days left to start

Sundays

03:00 PM - 06:30 PM

(Local Time)

$1,590.00

$1,490.00

Early Booker
Start: Jan 20, 2024

End: Mar 09, 2024

47 days left to start

Saturdays

12:00 PM - 03:30 PM

(Local Time)

$1,590.00

$1,490.00

Early Booker
SAT Private Tutoring
Hours package 12 to 48 hours, Personalized 1-on-1 Tutoring, In Person or Live Online
SAT Private Course
12 hours in total, Personalized 1-on-1 Course, In Person or Live Online
LSAT
LSAT In-Person Classic
28 hours in total, Class Course, In-Person
Start: Dec 10, 2023

End: Jan 28, 2024

6 days left to start

Sundays

03:00 PM - 06:30 PM

(Local Time)
Start: Dec 23, 2023

End: Feb 10, 2024

19 days left to start

Saturdays

12:00 PM - 03:30 PM

(Local Time)

$1,590.00

$1,490.00

Early Booker
Start: Jan 07, 2024

End: Feb 25, 2024

34 days left to start

Sundays

03:00 PM - 06:30 PM

(Local Time)

$1,590.00

$1,490.00

Early Booker
Start: Jan 20, 2024

End: Mar 09, 2024

47 days left to start

Saturdays

12:00 PM - 03:30 PM

(Local Time)

$1,590.00

$1,490.00

Early Booker
LSAT Private Tutoring
Hours package 12 to 48 hours, Personalized 1-on-1 Tutoring, In Person or Live Online
LSAT Private Course
12 hours in total, Personalized 1-on-1 Course, In Person or Live Online
ACT
ACT In-Person Classic
28 hours in total, Class Course, In-Person
Start: Dec 09, 2023

End: Jan 27, 2024

5 days left to start

Saturdays

12:00 PM - 03:30 PM

(Local Time)
Start: Dec 24, 2023

End: Feb 11, 2024

20 days left to start

Sundays

03:00 PM - 06:30 PM

(Local Time)

$1,590.00

$1,490.00

Early Booker
Start: Jan 06, 2024

End: Feb 24, 2024

33 days left to start

Saturdays

12:00 PM - 03:30 PM

(Local Time)

$1,590.00

$1,490.00

Early Booker
Start: Jan 21, 2024

End: Mar 10, 2024

48 days left to start

Sundays

03:00 PM - 06:30 PM

(Local Time)

$1,590.00

$1,490.00

Early Booker
ACT Private Tutoring
Hours package 12 to 48 hours, Personalized 1-on-1 Tutoring, In Person or Live Online
ACT Private Course
12 hours in total, Personalized 1-on-1 Course, In Person or Live Online
IELTS
IELTS In-Person Classic
28 hours in total, Class Course, In-Person
Start: Dec 10, 2023

End: Jan 28, 2024

6 days left to start

Sundays

03:00 PM - 06:30 PM

(Local Time)
Start: Dec 23, 2023

End: Feb 10, 2024

19 days left to start

Saturdays

12:00 PM - 03:30 PM

(Local Time)

$1,590.00

$1,490.00

Early Booker
Start: Jan 07, 2024

End: Feb 25, 2024

34 days left to start

Sundays

03:00 PM - 06:30 PM

(Local Time)

$1,590.00

$1,490.00

Early Booker
Start: Jan 20, 2024

End: Mar 09, 2024

47 days left to start

Saturdays

12:00 PM - 03:30 PM

(Local Time)

$1,590.00

$1,490.00

Early Booker
IELTS Private Tutoring
Hours package 12 to 48 hours, Personalized 1-on-1 Tutoring, In Person or Live Online
IELTS Private Course
12 hours in total, Personalized 1-on-1 Course, In Person or Live Online
SSAT
SSAT In-Person Classic
28 hours in total, Class Course, In-Person
Start: Dec 09, 2023

End: Jan 27, 2024

5 days left to start

Saturdays

12:00 PM - 03:30 PM

(Local Time)
Start: Dec 24, 2023

End: Feb 11, 2024

20 days left to start

Sundays

03:00 PM - 06:30 PM

(Local Time)

$1,590.00

$1,490.00

Early Booker
Start: Jan 06, 2024

End: Feb 24, 2024

33 days left to start

Saturdays

12:00 PM - 03:30 PM

(Local Time)

$1,590.00

$1,490.00

Early Booker
Start: Jan 21, 2024

End: Mar 10, 2024

48 days left to start

Sundays

03:00 PM - 06:30 PM

(Local Time)

$1,590.00

$1,490.00

Early Booker
SSAT Private Tutoring
Hours package 12 to 48 hours, Personalized 1-on-1 Tutoring, In Person or Live Online
SSAT Private Course
12 hours in total, Personalized 1-on-1 Course, In Person or Live Online
ISEE
ISEE In-Person Classic
28 hours in total, Class Course, In-Person
Start: Dec 10, 2023

End: Jan 28, 2024

6 days left to start

Sundays

03:00 PM - 06:30 PM

(Local Time)
Start: Dec 23, 2023

End: Feb 10, 2024

19 days left to start

Saturdays

12:00 PM - 03:30 PM

(Local Time)

$1,590.00

$1,490.00

Early Booker
Start: Jan 07, 2024

End: Feb 25, 2024

34 days left to start

Sundays

03:00 PM - 06:30 PM

(Local Time)

$1,590.00

$1,490.00

Early Booker
Start: Jan 20, 2024

End: Mar 09, 2024

47 days left to start

Saturdays

12:00 PM - 03:30 PM

(Local Time)

$1,590.00

$1,490.00

Early Booker
ISEE Private Tutoring
Hours package 12 to 48 hours, Personalized 1-on-1 Tutoring, In Person or Live Online
ISEE Private Course
12 hours in total, Personalized 1-on-1 Course, In Person or Live Online
EA
EA In-Person Classic
28 hours in total, Class Course, In-Person
Start: Dec 10, 2023

End: Jan 28, 2024

6 days left to start

Sundays

03:00 PM - 06:30 PM

(Local Time)
Start: Dec 23, 2023

End: Feb 10, 2024

19 days left to start

Saturdays

12:00 PM - 03:30 PM

(Local Time)

$1,590.00

$1,490.00

Early Booker
Start: Jan 07, 2024

End: Feb 25, 2024

34 days left to start

Sundays

03:00 PM - 06:30 PM

(Local Time)

$1,590.00

$1,490.00

Early Booker
Start: Jan 20, 2024

End: Mar 09, 2024

47 days left to start

Saturdays

12:00 PM - 03:30 PM

(Local Time)

$1,590.00

$1,490.00

Early Booker
EA Private Tutoring
Hours package 12 to 48 hours, Personalized 1-on-1 Tutoring, In Person or Live Online
EA Private Course
12 hours in total, Personalized 1-on-1 Course, In Person or Live Online
HiSET
HiSET In-Person Classic
28 hours in total, Class Course, In-Person
Start: Dec 10, 2023

End: Jan 28, 2024

6 days left to start

Sundays

03:00 PM - 06:30 PM

(Local Time)
Start: Dec 23, 2023

End: Feb 10, 2024

19 days left to start

Saturdays

12:00 PM - 03:30 PM

(Local Time)

$1,590.00

$1,490.00

Early Booker
Start: Jan 07, 2024

End: Feb 25, 2024

34 days left to start

Sundays

03:00 PM - 06:30 PM

(Local Time)

$1,590.00

$1,490.00

Early Booker
Start: Jan 20, 2024

End: Mar 09, 2024

47 days left to start

Saturdays

12:00 PM - 03:30 PM

(Local Time)

$1,590.00

$1,490.00

Early Booker
HiSET Private Tutoring
Hours package 12 to 48 hours, Personalized 1-on-1 Tutoring, In Person or Live Online
HiSET Private Course
12 hours in total, Personalized 1-on-1 Course, In Person or Live Online

I attended a weekend course with Manhattan Review, the perfect timing for me while working. We managed to cover a lot of ground very quickly and I ended up with 760, just what I needed for the Sloan program at London Business School that I will be starting later this year.
- Rupert (This student took our London GMAT weekend course)
Hyderabad Dilsukhnagar
Course Venue: Dilsukhnagar, Hyderabad, Telangana, India