Manhattan Review Scam in India
It has come to our attention that a scam operation poses as Manhattan Review in India. Customers are warned that this is not a sanctioned operation by Manhattan Review New York, so you will not get the quality instruction that is generally associated with Manhattan Review. Further, this fraudulent entity has started to offer "franchise opportunities." Please note that you are very likely to lose all investment if you engage with such a counterfeit operation that has no right to use the Manhattan Review name. We maintain a Manhattan Review India Scam FAQ, please visit there for further information.
TOEFL Prep Courses in Chennai (Tamil Nadu, India)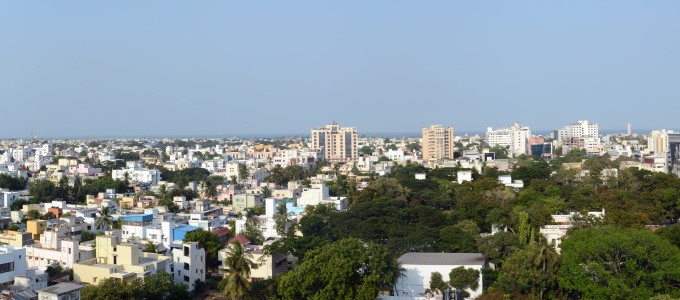 Manhattan Review TOEFL Prep in Chennai
Manhattan Review's Test of English as a Foreign Language (TOEFL) prep services assist Chennai students in improving their language skills and pass their exams. We provide one-on-one private TOEFL coaching plans and on-site TOEFL prep courses in Chennai, as well as online TOEFL instruction that can be taken from anywhere with a reliable internet connection. We are also Chennai's top tier source of realistic TOEFL practice tests. Manhattan Review is the globe's most respected and experienced international test prep company, and as our thousands of clients all over the world have discovered, we consistently produce higher test scores and better prospects for acceptance to postsecondary degree programs and departments. Our TOEFL clients have been successfully admitted to great schools such as MIT, Cambridge, Johns Hopkins, Oxford, Yale, the University of Edinburgh, Harvard, King's College London, the University of California-Berkeley, Columbia, and a variety of others. Manhattan Review students also have a strong record of employment after graduation, some of whom have been hired by top Chennai companies such as Casa Grande Builders, Think Music India, Saravana Stores, as well as India Home Health Care. We've also seen our former students hired by Fortune 500 firms, including Enterprise Products Partners, Wells Fargo, Prudential Financial, and Berkshire Hathaway.
The TOEFL includes committed exam portions on writing, reading, listening, and speaking, each of which is graded on a range of 0 to 30 (the TOEFL total score is therefore 0 to 120). Selective universities generally require TOEFL composite scores of 100 or higher and sectional scores of at least 25 each, although there is some degree of variation across and even within particular departments and institutions. Manhattan Review's TOEFL prep classes and one-on-one tutoring plans consist of the most rigorous possible instruction in TOEFL study tactics, TOEFL testing techniques, and all types of TOEFL exercises. Our TOEFL students regularly begin their undergraduate or graduate degree programs with no remedial language requirements and with all of the English skills required to complete their coursework and live their everyday lives. Manhattan Review's Coaching Centers in Chennai help local TOEFL students save money and time, and more essentially, cultivate the language skills that are vital to success.
Why Manhattan Review TOEFL Prep Centers are the Best in Chennai
Manhattan Review's group TOEFL classes and one-on-one TOEFL coaching provide Chennai students an unmatched level of effectiveness and quality. At Manhattan Review, we have devised TOEFL classes that are especially designed to help test-takers who are not native English speakers overcome all of the challenges of an evaluation from an unfamiliar academic culture. Manhattan Review is the writer of the vastly respected TOEFL Integrated Study Guide: Turbocharge Your TOEFL textbook. This volume has served as a course text and reference work and assisted many students around the world prepare more effectively for the test. Manhattan Review's TOEFL services consist of classroom instructors and individual TOEFL coaches who are highly experienced and knowledgeable, and because we provide compensation that is much higher than the industry standard, the best instructors select to work for us. Our educators integrate engaging and original course content using highly innovative and engaging methods of instruction. The TOEFL offerings of other firms quite simply pale in comparison.
About Manhattan Review's Founder Prof. Dr. Joern Meissner
Joern Meissner is a business professor with more than 25 years of postsecondary teaching experience and published academic in the field of management. He finished a diploma in Business Management from the University of Hamburg, and he also holds a PhD in Management Science from Columbia, one of the top Ivy League schools. Prof. Dr. Meissner has instructed business classes at the Leipzig Graduate School of Management, Lancaster University Management School, as well as the University of Mannheim, and his research has been published in edited assortments and in academic journals such as Naval Research Logistics and Operations Research. Prof. Dr. Meissner's accessible approach to standardized test preparation led directly to the establishment of Manhattan Review in 1999, and we have been the world's top international company for ACT, SAT, GMAT, GRE, LSAT, TOEFL, and IELTS preparation ever since. Manhattan Review's test prep programs have helped thousands of students in various countries gain acceptance to their first-choice universities.

The lessons are well-structured. The presentation session is very helpful. The instructor is very friendly and responsive to students' questions.
- Sanido (This student took our Columbia Business School Communication and Culture boot camp.)
Chennai
Primary Course Venue:

Sheraton Park Hotel & Towers
T.T. Krishnamachari Road
Chennai (Madras) 600018, India

NOTE: We do NOT typically have staff at the venue, so email us before visiting the venue.