Manhattan Review Coaching Center in Madhapur (Hyderabad, Telangana)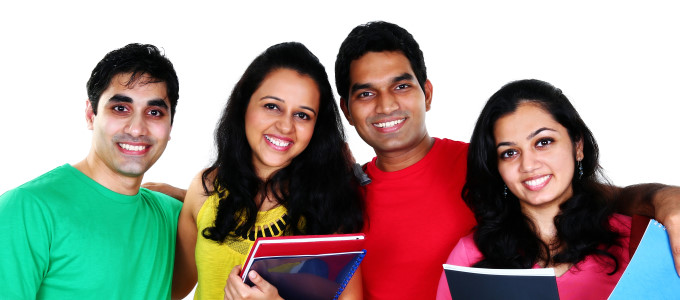 Manhattan Review Coaching Services in Madhapur
Manhattan Review, a global educational services firm, has been instructing students how to succeed on the GMAT, GRE, LSAT, SAT, ACT, IELTS, and TOEFL since 1999. Manhattan Review was established by Dr. Joern Meissner, a business school professor who sought to find a more effective, innovative and engaging means to prepare students for university-level standardized tests. Using his own engaging method to teaching as a paradigm, Dr. Meissner created test prep courses that consisted of accessible explanations of complicated test content, informed instruction in the formulation of personalized plans for out-of-class study, and results-driven practice in the cultivation of the most favorable testing tactics. Manhattan Review's instruction quickly became popular with university applicants, and our company now provides test prep services in major cities all over the globe. Manhattan Review furthers to facilitate access to higher education and professional opportunity by meaningfully enhancing the standardized test scores of our students worldwide.
Manhattan Review in Madhapur offers versatile and effective GMAT, GRE, SAT, LSAT, ACT, IELTS, and TOEFL instruction in on-site, group classroom, online, and individual coaching formats as well as realistically simulated tests for all of these evaluations. Our students in Madhapur and every other city we serve learn the most important testing strategies, test content, approaches to study outside the classroom from the world's most proven test prep instructors. Manhattan Review's coaching centers in Madhapur and countless other metro areas have helped our students meet the admissions standards of top tier postsecondary institutions such as Cambridge, Stanford, the University of California-Berkeley, Oxford, Harvard, Princeton, MIT, University College London, the University of Toronto, the University of Pennsylvania, the University of Michigan, Dartmouth College, the University of Chicago, and many other top colleges and universities. Begin Madhapur's best test prep immediately by contacting Manhattan Review for more information on our test prep group courses and individual coaching plans.
Manhattan Review is a worldwide firm that takes immaculate care in deciding which areas and regions to serve, and we have created ourselves in Madhapur for a variety of compelling reasons. Madhapur is a suburb of Hyderabad, a city that is known for its pharmaceutical manufacturing, information technology, and finance sectors. Dr. Reddy's Laboratories, Navayuga Infotech, and Tata Business Support Services are among Hyderabad's top companies. Madhapur is itself known as an important hub for information technology, with businesses such as MAQ Software, LNT Infotech, Orbees Infolabs, and Oracle India headquartered in the Cyber Towers, Cyber Pearl, and Cyber Gateway complexes. All of these complexes are located in the Hyderabad Information Technology and Engineering Consultancy City (HITEC City), a public-private partnership that plays a critical role in Telangana's software industry. HITEC City and the surrounding region in the Hyderabad suburbs (including Madhapur) are collectively referred to as the Cyberabad Development Area. The city of Hyderabad has 13 postsecondary institutions (such as the University of Hyderabad, Osmania University, NALSAR University of Law, and the English and Foreign Languages University), and the National Institute of Fashion Technology Hyderabad is also located in Madhapur.
Why Manhattan Review Test Prep Coaching Center is the Best in Madhapur
Madhapur students can maximize their test scores and university admission capabilities at Manhattan Review's Test Prep Madhapur Coaching Centers. Our one-on-one coaching plans and group courses and are taught by the region's most venerated and successful test prep instructors, who are relentlessly committed to the accomplishments of their students. Manhattan Review's instructional approaches and course materials engage our students and push stronger academic abilities at both the macro and micro levels. Manhattan Review's Coaching Center in Madhapur has facilitated tens of thousands of upper-percentile test scores and admissions to selective, elite universities. Our test prep teaching undoubtedly gets the outcomes our students demand for their future success. We offer engaging instruction architected to fulfill the individual learning needs of our test prep students, cultivating better testing performance and stronger general academic abilities. Manhattan Review's textbooks on standardized tests help students in the development of the most important testing tactics, strategies, and techniques.
The Famous Manhattan Review 'Turbocharge Your Prep' Series is Considered the Most Comprehensive and Effective Coaching Material Available
Manhattan Review's Turbocharge Your Prep series is known in the industry as the gold standard for test prep textbooks, providing study assistance and professional test prep reference guidance for significant score enhancements. The series consists of a total of 16 books for GMAT prep (6th Edition), 13 books for GRE prep (3rd Edition), 12 books for SAT prep (2nd Edition), as well as 6 books for ACT prep, with guides for the TOEFL and IELTS also available. All of our books are created to provide comprehensive test coverage for optimally successful outcomes. As many test-takers all over the globe have realized, Manhattan Review's prep volumes deconstruct the different test portions in a complete and coherent manner. You'll learn the content of every single testing facet and focus in on everything you need to know to raise your scores. Series guides span sectional concepts from the most fundamental through the most advanced stages, making them a great study resource for any type of test prep student. Manhattan Review's Turbocharge Your Prep gives way to test-takers who are confident, knowledgeable, and ready to do their very best on their university admission exams.
About Manhattan Review's Founder Prof. Dr. Joern Meissner
Joern Meissner founded Manhattan Review in 1999 while a PhD student at Columbia in New York City, one of the top Ivy League schools. Meissner is a business school professor with more than 25 years of experience with a diploma in Business Management from the University of Hamburg, as well as his PhD. He has held teaching positions at the University of Hamburg, the Leipzig Graduate School of Management, Lancaster University Management School, and the University of Mannheim, instructing thousands of students in the field of management. Prof. Dr. Meissner has published well-known influential research on topics such as supply chain management, dynamic pricing, and revenue management in numerous top management journals. While Professor Meissner thoroughly relishes his research, he believes that grasping an idea is only half of the fun; he derives even greater fulfillment from teaching these ideas to his students. Manhattan Review was founded with this principle in mind, and it continues to guide the development and implementation of all of our test prep services.
GMAT
GMAT In-Person Classic
28 hours in total, Class Course, In Person
Start: Oct 01, 2023

End: Nov 19, 2023

6 days left to start

Sundays

03:00 PM - 06:30 PM

(Local Time)
Start: Oct 14, 2023

End: Dec 02, 2023

19 days left to start

Saturdays

12:00 PM - 03:30 PM

(Local Time)

$1,590.00

$1,490.00

Early Booker
Start: Oct 29, 2023

End: Dec 17, 2023

34 days left to start

Sundays

03:00 PM - 06:30 PM

(Local Time)

$1,590.00

$1,490.00

Early Booker
Start: Nov 11, 2023

End: Dec 30, 2023

47 days left to start

Saturdays

12:00 PM - 03:30 PM

(Local Time)

$1,590.00

$1,490.00

Early Booker
GMAT Private Tutoring
Hours package 12 to 48 hours, Personalized 1-on-1 Tutoring, In Person or Live Online
GMAT Private Course
12 hours in total, Personalized 1-on-1 Course, In Person or Live Online
TOEFL
TOEFL In-Person Classic
28 hours in total, Class Course, In-Person
Start: Sep 30, 2023

End: Nov 18, 2023

5 days left to start

Saturdays

12:00 PM - 03:30 PM

(Local Time)
Start: Oct 15, 2023

End: Dec 03, 2023

20 days left to start

Sundays

03:00 PM - 06:30 PM

(Local Time)

$1,590.00

$1,490.00

Early Booker
Start: Oct 28, 2023

End: Dec 16, 2023

33 days left to start

Saturdays

12:00 PM - 03:30 PM

(Local Time)

$1,590.00

$1,490.00

Early Booker
Start: Nov 12, 2023

End: Dec 31, 2023

48 days left to start

Sundays

03:00 PM - 06:30 PM

(Local Time)

$1,590.00

$1,490.00

Early Booker
TOEFL Private Tutoring
Hours package 12 to 48 hours, Personalized 1-on-1 Tutoring, In Person or Live Online
TOEFL Private Course
12 hours in total, Personalized 1-on-1 Course, In Person or Live Online
GRE
GRE In-Person Classic
28 hours in total, Class Course, In Person
Start: Sep 30, 2023

End: Nov 18, 2023

5 days left to start

Saturdays

12:00 PM - 03:30 PM

(Local Time)
Start: Oct 15, 2023

End: Dec 03, 2023

20 days left to start

Sundays

03:00 PM - 06:30 PM

(Local Time)

$1,590.00

$1,490.00

Early Booker
Start: Oct 28, 2023

End: Dec 16, 2023

33 days left to start

Saturdays

12:00 PM - 03:30 PM

(Local Time)

$1,590.00

$1,490.00

Early Booker
Start: Nov 12, 2023

End: Dec 31, 2023

48 days left to start

Sundays

03:00 PM - 06:30 PM

(Local Time)

$1,590.00

$1,490.00

Early Booker
GRE Private Tutoring
Hours package 12 to 48 hours, Personalized 1-on-1 Tutoring, In Person or Live Online
GRE Private Course
12 hours in total, Personalized 1-on-1 Course, In Person or Live Online
SAT
SAT In-Person Classic
28 hours in total, Class Course, In-Person
Start: Sep 30, 2023

End: Nov 18, 2023

5 days left to start

Saturdays

12:00 PM - 03:30 PM

(Local Time)
Start: Oct 15, 2023

End: Dec 03, 2023

20 days left to start

Sundays

03:00 PM - 06:30 PM

(Local Time)

$1,590.00

$1,490.00

Early Booker
Start: Oct 28, 2023

End: Dec 16, 2023

33 days left to start

Saturdays

12:00 PM - 03:30 PM

(Local Time)

$1,590.00

$1,490.00

Early Booker
Start: Nov 12, 2023

End: Dec 31, 2023

48 days left to start

Sundays

03:00 PM - 06:30 PM

(Local Time)

$1,590.00

$1,490.00

Early Booker
SAT Private Tutoring
Hours package 12 to 48 hours, Personalized 1-on-1 Tutoring, In Person or Live Online
SAT Private Course
12 hours in total, Personalized 1-on-1 Course, In Person or Live Online
LSAT
LSAT In-Person Classic
28 hours in total, Class Course, In-Person
Start: Sep 30, 2023

End: Nov 18, 2023

5 days left to start

Saturdays

12:00 PM - 03:30 PM

(Local Time)
Start: Oct 15, 2023

End: Dec 03, 2023

20 days left to start

Sundays

03:00 PM - 06:30 PM

(Local Time)

$1,590.00

$1,490.00

Early Booker
Start: Oct 28, 2023

End: Dec 16, 2023

33 days left to start

Saturdays

12:00 PM - 03:30 PM

(Local Time)

$1,590.00

$1,490.00

Early Booker
Start: Nov 12, 2023

End: Dec 31, 2023

48 days left to start

Sundays

03:00 PM - 06:30 PM

(Local Time)

$1,590.00

$1,490.00

Early Booker
LSAT Private Tutoring
Hours package 12 to 48 hours, Personalized 1-on-1 Tutoring, In Person or Live Online
LSAT Private Course
12 hours in total, Personalized 1-on-1 Course, In Person or Live Online
ACT
ACT In-Person Classic
28 hours in total, Class Course, In-Person
Start: Sep 30, 2023

End: Nov 18, 2023

5 days left to start

Saturdays

12:00 PM - 03:30 PM

(Local Time)
Start: Oct 15, 2023

End: Dec 03, 2023

20 days left to start

Sundays

03:00 PM - 06:30 PM

(Local Time)

$1,590.00

$1,490.00

Early Booker
Start: Oct 28, 2023

End: Dec 16, 2023

33 days left to start

Saturdays

12:00 PM - 03:30 PM

(Local Time)

$1,590.00

$1,490.00

Early Booker
Start: Nov 12, 2023

End: Dec 31, 2023

48 days left to start

Sundays

03:00 PM - 06:30 PM

(Local Time)

$1,590.00

$1,490.00

Early Booker
ACT Private Tutoring
Hours package 12 to 48 hours, Personalized 1-on-1 Tutoring, In Person or Live Online
ACT Private Course
12 hours in total, Personalized 1-on-1 Course, In Person or Live Online
IELTS
IELTS In-Person Classic
28 hours in total, Class Course, In-Person
Start: Sep 30, 2023

End: Nov 18, 2023

5 days left to start

Saturdays

12:00 PM - 03:30 PM

(Local Time)
Start: Oct 15, 2023

End: Dec 03, 2023

20 days left to start

Sundays

03:00 PM - 06:30 PM

(Local Time)

$1,590.00

$1,490.00

Early Booker
Start: Oct 28, 2023

End: Dec 16, 2023

33 days left to start

Saturdays

12:00 PM - 03:30 PM

(Local Time)

$1,590.00

$1,490.00

Early Booker
Start: Nov 12, 2023

End: Dec 31, 2023

48 days left to start

Sundays

03:00 PM - 06:30 PM

(Local Time)

$1,590.00

$1,490.00

Early Booker
IELTS Private Tutoring
Hours package 12 to 48 hours, Personalized 1-on-1 Tutoring, In Person or Live Online
IELTS Private Course
12 hours in total, Personalized 1-on-1 Course, In Person or Live Online
SSAT
SSAT In-Person Classic
28 hours in total, Class Course, In-Person
Start: Oct 01, 2023

End: Nov 19, 2023

6 days left to start

Sundays

03:00 PM - 06:30 PM

(Local Time)
Start: Oct 14, 2023

End: Dec 02, 2023

19 days left to start

Saturdays

12:00 PM - 03:30 PM

(Local Time)

$1,590.00

$1,490.00

Early Booker
Start: Oct 29, 2023

End: Dec 17, 2023

34 days left to start

Sundays

03:00 PM - 06:30 PM

(Local Time)

$1,590.00

$1,490.00

Early Booker
Start: Nov 11, 2023

End: Dec 30, 2023

47 days left to start

Saturdays

12:00 PM - 03:30 PM

(Local Time)

$1,590.00

$1,490.00

Early Booker
SSAT Private Tutoring
Hours package 12 to 48 hours, Personalized 1-on-1 Tutoring, In Person or Live Online
SSAT Private Course
12 hours in total, Personalized 1-on-1 Course, In Person or Live Online
ISEE
ISEE In-Person Classic
28 hours in total, Class Course, In-Person
Start: Sep 30, 2023

End: Nov 18, 2023

5 days left to start

Saturdays

12:00 PM - 03:30 PM

(Local Time)
Start: Oct 15, 2023

End: Dec 03, 2023

20 days left to start

Sundays

03:00 PM - 06:30 PM

(Local Time)

$1,590.00

$1,490.00

Early Booker
Start: Oct 28, 2023

End: Dec 16, 2023

33 days left to start

Saturdays

12:00 PM - 03:30 PM

(Local Time)

$1,590.00

$1,490.00

Early Booker
Start: Nov 12, 2023

End: Dec 31, 2023

48 days left to start

Sundays

03:00 PM - 06:30 PM

(Local Time)

$1,590.00

$1,490.00

Early Booker
ISEE Private Tutoring
Hours package 12 to 48 hours, Personalized 1-on-1 Tutoring, In Person or Live Online
ISEE Private Course
12 hours in total, Personalized 1-on-1 Course, In Person or Live Online
EA
EA In-Person Classic
28 hours in total, Class Course, In-Person
Start: Sep 30, 2023

End: Nov 18, 2023

5 days left to start

Saturdays

12:00 PM - 03:30 PM

(Local Time)
Start: Oct 15, 2023

End: Dec 03, 2023

20 days left to start

Sundays

03:00 PM - 06:30 PM

(Local Time)

$1,590.00

$1,490.00

Early Booker
Start: Oct 28, 2023

End: Dec 16, 2023

33 days left to start

Saturdays

12:00 PM - 03:30 PM

(Local Time)

$1,590.00

$1,490.00

Early Booker
Start: Nov 12, 2023

End: Dec 31, 2023

48 days left to start

Sundays

03:00 PM - 06:30 PM

(Local Time)

$1,590.00

$1,490.00

Early Booker
EA Private Tutoring
Hours package 12 to 48 hours, Personalized 1-on-1 Tutoring, In Person or Live Online
EA Private Course
12 hours in total, Personalized 1-on-1 Course, In Person or Live Online
HiSET
HiSET In-Person Classic
28 hours in total, Class Course, In-Person
Start: Sep 30, 2023

End: Nov 18, 2023

5 days left to start

Saturdays

12:00 PM - 03:30 PM

(Local Time)
Start: Oct 15, 2023

End: Dec 03, 2023

20 days left to start

Sundays

03:00 PM - 06:30 PM

(Local Time)

$1,590.00

$1,490.00

Early Booker
Start: Oct 28, 2023

End: Dec 16, 2023

33 days left to start

Saturdays

12:00 PM - 03:30 PM

(Local Time)

$1,590.00

$1,490.00

Early Booker
Start: Nov 12, 2023

End: Dec 31, 2023

48 days left to start

Sundays

03:00 PM - 06:30 PM

(Local Time)

$1,590.00

$1,490.00

Early Booker
HiSET Private Tutoring
Hours package 12 to 48 hours, Personalized 1-on-1 Tutoring, In Person or Live Online
HiSET Private Course
12 hours in total, Personalized 1-on-1 Course, In Person or Live Online

I'll definitely recommend you to my buddies looking at getting into b-school.
- Matthew (This student took our New York GMAT weekend course)
Hyderabad Madhapur
Course Venue: Madhapur, Hyderabad, Telangana, India
As Seen In