Manhattan Review Scam in India
It has come to our attention that a scam operation poses as Manhattan Review in India. Customers are warned that this is not a sanctioned operation by Manhattan Review New York, so you will not get the quality instruction that is generally associated with Manhattan Review. Further, this fraudulent entity has started to offer "franchise opportunities." Please note that you are very likely to lose all investment if you engage with such a counterfeit operation that has no right to use the Manhattan Review name. We maintain a Manhattan Review India Scam FAQ, please visit there for further information.
TOEFL Coaching in Warangal (Telangana)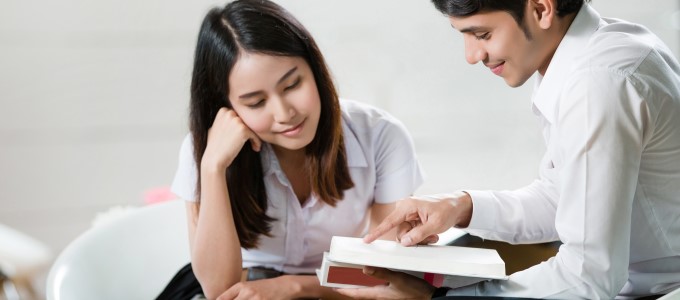 Manhattan Review TOEFL Coaching Centers in Warangal
University applicants in Warangal can pass the Test of English as a Foreign Language (TOEFL) through a diversity of services offered at Manhattan Review's Coaching Centers. Our Warangal Coaching Centers offer programs that allow test-takers to study for the TOEFL in on-site group course, interactive online, or private tutoring layouts. Students preparing for the TOEFL in Warangal can choose the TOEFL study option that best suits their degree program demands, learning needs, target scores, and learning style. We are also Warangal's most credible resource for authentic TOEFL practice exams, which mimic the content, structure, and timing of the official TOEFL. Manhattan Review was established in 1999, and our company is known for producing high test scores and elite university acceptances for students in cities all around the world. Our TOEFL students have achieved the test scores required for admission to world-class schools such as the National Institute of Technology Warangal, the University of Pennsylvania, Harvard, the California Institute of Technology, Princeton, Oxford, Yale, Notre Dame, Cambridge, Columbia, Northwestern, the University of California-Berkeley, the Massachusetts Institute of Technology, and the University of Wisconsin-Madison. Start your TOEFL preparation in Warangal right away by contacting Manhattan Review for details on our on-site or online TOEFL learning curricula.
The TOEFL is one of the most widely used evaluations of university-level English abilities, and most universities in the English-speaking world will accept the TOEFL (although a few prefer the IELTS). TOEFL prerequisite scores for entrance into university degree programs can vary from a low of 60 to a high of 110 (several smaller campuses of American state university systems will accept the former under certain circumstances, while Oxford is an instance of the latter). Manhattan Review's TOEFL educators urge our TOEFL students to work toward scores of 25 per section (for a composite score of 100). These scores are good enough for most departments and programs, and they display an English language skillset that is vital for success in university coursework. TOEFL study with Manhattan Review also promotes the retention of functional language abilities, which are crucial to pursuing careers. Former Manhattan Review TOEFL students are now working for several Fortune 500 American companies, including Lockheed Martin, Microsoft, Massachusetts Mutual Life Insurance, and CVS Health. We also have former students employed by Warangal companies, such as SVAPPS Software Solutions, Radiant Technologies, Garg Agro Tech, and Harshitha Granites and Minerals.
Why Manhattan Review TOEFL Coaching Centers are the Best in Warangal
Manhattan Review's TOEFL programs in individual, group, on-site, and online learning modes provide superior instruction that cannot be rivaled from any other test prep company in Warangal. International students are our specialty, and no other educational organization has more expertise teaching English-language standardized tests to non-native English speakers. Manhattan Review's Warangal Coaching Centers employ the city's most qualified TOEFL classroom teachers and individual coaches. Our TOEFL educators are graduates of highly selective universities and experienced teachers with impressive records of accomplishment in the field of test preparation. They engage their students with appealing and charismatic styles of instruction. Manhattan Review's TOEFL Integrated Study Guide: Turbocharge Your TOEFL serves as a reference guide and course textbook for TOEFL study. This book has helped countless students reach their required TOEFL benchmarks and excel in their college courses. Manhattan Review's TOEFL Coaching Centers in Warangal also give our students generous support services from our helpful local staff. Let Warangal's top TOEFL resource effectively guide you to passing TOEFL scores and stronger English abilities.
About Manhattan Review's Founder Prof. Dr. Joern
Manhattan Review founder Joern Meissner was educated at the University of Hamburg (diploma in Business Management) and Columbia University Business School (PhD in Management Science). Prof. Dr. Meissner is a career instructor with more than 25 years of experience, and he has taught in the MBA programs at the University of Hamburg, Lancaster University Management School, the University of Mannheim, and the Leipzig Graduate School of Management. He has authored and published academic articles in respected management journals such as Operations Research, Naval Research Logistics, and the European Journal of Operations Research. Manhattan Review offered its first test prep classes in 1999, and we are now the world's most diverse educational firm, serving major Asian, South American, European, African, and North American cities with TOEFL, ACT, SAT, GMAT, GRE, IELTS, and LSAT preparation in several distinct learning formats and layouts.
TOEFL Private Tutoring
Hours package 12 to 48 hours, Personalized 1-on-1 Tutoring, In Person or Live Online
TOEFL Private Course
12 hours in total, Personalized 1-on-1 Course, In Person or Live Online

The instructor is patient in his explanation, and he knows the topics really well.
- Chew (This student took our Columbia Business School Communication and Culture boot camp.)
Warangal
Course Venue: Warangal, Telangana, India