Manhattan Review Scam in India
It has come to our attention that a scam operation poses as Manhattan Review in India. Customers are warned that this is not a sanctioned operation by Manhattan Review New York, so you will not get the quality instruction that is generally associated with Manhattan Review. Further, this fraudulent entity has started to offer "franchise opportunities." Please note that you are very likely to lose all investment if you engage with such a counterfeit operation that has no right to use the Manhattan Review name. We maintain a Manhattan Review India Scam FAQ, please visit there for further information.
TOEFL Coaching in Mehdipatnam (Telangana, India)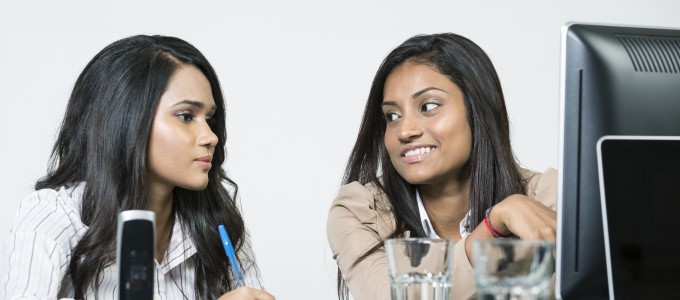 Manhattan Review TOEFL Coaching Centers in Mehdipatnam
Mehdipatnam applicants looking to take the Test of English as a Foreign Language (TOEFL) for admission to graduate or undergraduate programs can look to Manhattan Review's Coaching Centers for all their preperatory needs, requirements, and demands. Our Mehdipatnam Coaching Centers offer TOEFL study in a variety of convenient formats: individual coaching, on-site group classes, as well as interactively online. Students getting ready for the TOEFL in Mehdipatnam can select the TOEFL curricula that most closely accommodates their degree program demands, score goals, and English language learning needs. We are also the area's best author of realistic TOEFL diagnostic practice exams, which exactly mimic the content, timing, and structure of the actual TOEFL, proving to be an invaluable tool for test day. Since we first opened our doors in 1999, Manhattan Review has cultivated tens of thousands of high test scores and choosy university acceptances in major cities all over the globe. Our former test prep clients have achieved their target scores for admittance to an array of schools, some of which include Harvard, Princeton, Stanford, Carnegie Mellon, the California Institute of Technology, the University of Pennsylvania, Yale, Columbia, Dartmouth, Northwestern, MIT, and the University of California-Berkeley. Begin Mehdipatnam's most effective TOEFL prep today by contacting Manhattan Review for more information on our professional TOEFL coaching services.
The TOEFL is one of the world's most popular assessments of English abilities in prospective university students. The test is widely accepted at universities in English-speaking countries, and is also the only English proficiency evaluation that most American universities will consider. Required TOEFL scores for admission to postsecondary degree programs can range from a low of 60 to a high of 110, largely depending on the selectivity and subject-matter focus of a given degree offering. Target scores are important, which is why at Manhattan Review, we counsel our TOEFL classroom students and one-on-one TOEFL coaching clients to set composite scores of 100, with sectional scores of 25 each. This level of proficiency will be acceptable to most programs, and these scores are indicative of an English language skillset that is crucial for success in university coursework. Manhattan Review's TOEFL services also establish foundational language aptitudes and capabilities that allow our students to pursue careers after they finish school. Countless past international TOEFL clients are now accomplished working professionals, employed with Fortune 500 American companies, including Microsoft, JP Morgan Chase, Lockheed Martin, State Farm Insurance, and CVS Health.
Why Manhattan Review TOEFL Coaching Centers are the Best in Mehdipatnam
The precision, quality, and effectiveness of Manhattan Review's Mehdipatnam TOEFL group classes and TOEFL private coaching cannot be duplicated by any other competing firm. No other test prep company has more experience instructing American standardized exams to non-American students, and our level of success with international test-takers is unrivaled in the industry. Manhattan Review's Mehdipatnam Coaching Centers feature the area's most qualified TOEFL classroom teachers and individual coaches who make it a main objective to work with students for optimal success. Our TOEFL educators are graduates of elite universities themselves, as well as being highly experienced teachers with appealing styles and approaches of instruction. Manhattan Review's TOEFL coaching services in Mehdipatnam also consist of generous student support from our friendly and helpful local staff, who work tirelessly to meet the needs of every student and coach. Additionally, Manhattan Review is the writer and publisher of the TOEFL Integrated Study Guide: Turbocharge Your TOEFL textbook, which is utilized as a course text and reference guide for TOEFL study. This book has aided students from all over the world in reaching their target TOEFL scores and thrive in their university degree programs.
About Manhattan Review's Founder Prof. Dr. Joern
Manhattan Review founder Joern Meissner completed a diploma in Business Management from the University of Hamburg and also has a PhD in Management Science from Columbia in New York City. A life-long educator with over 25 years of experience, Prof. Dr. Meissner has taught business courses at various academic institutions, some of which including the Lancaster University Management School, the Leipzig Graduate School of Management, the University of Hamburg, and the University of Mannheim. He has published a meaningful amount of academic research on revenue management, supply chain management, and dynamic pricing throughout several notable academic journals. Prof. Dr. Meissner established Manhattan Review in 1999, and it has since grown into the world's top international educational services company, serving major cities around the globe with TOEFL, ACT, SAT, GMAT, GRE, LSAT, and IELTS preparation in a variety of learning formats and layouts. Prof. Dr. Meissner finds his scholarly work to be highly fulfilling, yet he has long understood that teaching ideas and imparting knowledge to others is even more fulfilling. This philosophy was vital to the founding of Manhattan Review, and it informs our every action as educators today.
TOEFL Private Tutoring
Hours package 12 to 48 hours, Personalized 1-on-1 Tutoring, In Person or Live Online
TOEFL Private Course
12 hours in total, Personalized 1-on-1 Course, In Person or Live Online

Great Course! The structure and framework for negotiating will be helpful going forward.
- Greg (This student took our Negotiation and Decision Making Seminar.)
Hyderabad Mehdipatnam
Course Venue: Mehdipatnam, Hyderabad, Telangana, India