Manhattan Review Scam in India
It has come to our attention that a scam operation poses as Manhattan Review in India. Customers are warned that this is not a sanctioned operation by Manhattan Review New York, so you will not get the quality instruction that is generally associated with Manhattan Review. Further, this fraudulent entity has started to offer "franchise opportunities." Please note that you are very likely to lose all investment if you engage with such a counterfeit operation that has no right to use the Manhattan Review name. We maintain a Manhattan Review India Scam FAQ, please visit there for further information.
TOEFL Prep Courses in Begumpet (Hyderabad, Telangana)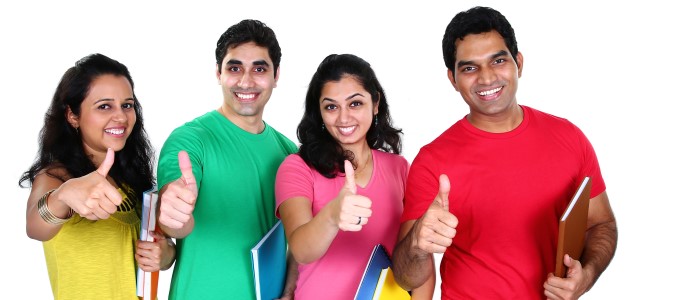 Manhattan Review TOEFL Prep in Begumpet (Greenlands)
Begumpet students required to take the Test of English as a Foreign Language (TOEFL) can look to Manhattan Review on how to increase their score and grow their functional command of English with our highly respected TOEFL prep services. We offer a variety of coaching formats and services: on-site TOEFL prep classes, private one-on-one TOEFL coaching plans,as well as online TOEFL instruction that can conveniently be taken from home, the office, outdoors, or anywhere with a consistent internet connection. Additionally, we are Greenlands' top pick for accurate TOEFL practice exams. Manhattan Review is the world's most qualified and venerated international test prep company, and as our many clients in major North American, European, Asian, South American, and African cities have quickly realized, we regularly cultivate higher test scores and better possibilities for acceptance to postsecondary degree programs. Former TOEFL students have attended elite institutions such as Harvard, Yale, MIT, the University of Pennsylvania, Georgetown, Johns Hopkins, the University of Chicago, Oxford, Cambridge, the University of Edinburgh, and the University of California-Berkeley, just to name a few. Former Manhattan Review students also have a proven record of gaining fulfilling employment after graduation, and some of them are now working at prominent local Begumpet companies such as Tata Advanced Systems, Inno Garange, Dr. Reddy's Laboratories, and GVK.
The TOEFL consists of test sections on writing, speaking, reading, and listening, but the real intent of the test is to assess a test-taker's capability to integrate these skills for seamless functional communication in English. It's because of the fact that many TOEFL exercises require students to utilize two or more of these abilities at once. Scoring-wise, the TOEFL is evaluated on a range of 0 to 30 per section, which results in a total score of 0 to 120. Highly selective universities typically demand TOEFL total scores of 100 or higher and sectional scores of at least 25 each. Manhattan Review's TOEFL prep courses and private coaching plans are made up of the most rigorous possible instruction in pertinent English techniques, test day tactics, in addition to all varieties of TOEFL exercises. Our TOEFL students consistently embark upon their undergraduate or graduate degree programs with no remedial language requirements, displaying all of the English skills required to complete their coursework flawlessly and live their everyday lives.
Why the Manhattan Review TOEFL Coaching Center is the Best in Begumpet (Greenlands)
Manhattan Review's group TOEFL classes and TOEFL private coaching services provide Begumpet students with an unparalleled level of quality and effectiveness. This is because of our timeless understanding of international students, who make up the majority of our highly valued clientele. Most test prep companies utilize American students as the prototype, even for their international services, ceasing to understand the specifics of the day-to-day English-speaking struggles non-native speakers encounter. At Manhattan Review, we have developed TOEFL classes that are especially architected to help test-takers who are not native English speakers meet all of the emblematic and less common challenges of an assessment from an unfamiliar culture. Manhattan Review is also the writer and publisher of the widely respected TOEFL Integrated Study Guide: Turbocharge Your TOEFL textbook. These guides have served as reference points and course texts for thousands of students around the world, preparing them more efficiently for the test. Manhattan Review's TOEFL services make up classroom instructors and one-on-one TOEFL coaches who are more knowledgeable, experienced, and skilled than any other firm can provide. They make their mission to apply engaging and original course content while using highly innovative and engaging methods of instruction.
About Manhattan Review's Founder Prof. Dr. Joern Meissner
Joern Meissner established Manhattan Review in 1999 when he was a graduate student at Columbia University, one of the top Ivy League schools. Meissner himself is a widely respected instructor with more than 25 years of postsecondary teaching experience and published scholar in the field of management. He has two degrees: a diploma in Business Management from the University of Hamburg, in addition to a PhD in Management Science from Columbia. Prof. Dr. Meissner has taught business classes at various academic institutions, such as the Lancaster University Management School, the University of Hamburg, the University of Manheim, in addition to the Leipzig Graduate School of Management. Among academic circles, his research on revenue management, supply chain management, and dynamic pricing has garnered attention through many of his field's most prestigious journals. Meissner's applicable tactics to standardized test preparation led directly to the creation of Manhattan Review in 1999, and we have been the globe's top international company for ACT, SAT, GMAT, GRE, LSAT, TOEFL, and IELTS preparation. Although Dr. Meissner finds his academic work to be very rewarding, he values teaching ideas to others far more rewarding. This is the central tenet of our educational mission at Manhattan Review.

The accent reduction section is very effective.
- Nan (This student took our Columbia Business School Communication and Culture boot camp.)
Hyderabad Begumpet
Course Venue: Greenlands, Begumpet, Hyderabad, Telangana, India