TOEFL Coaching in Chennai (Tamil Nadu, India)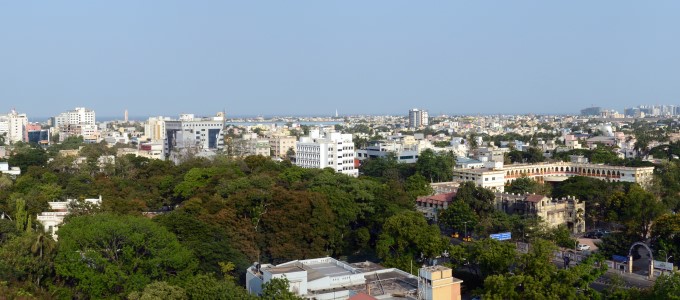 Manhattan Review TOEFL Coaching Centers in Chennai
Manhattan Review's Chennai Coaching Centers provide Test of English as a Foreign Language (TOEFL) study in one-on-one tutoring format, on-site group class format, as well as interactive online format. Students getting ready for the TOEFL in Chennai can select the TOEFL curricula that most closely aligns with their university requirements, career goals, and learning needs. We are also the area's top author of realistic diagnostic TOEFL practice exams, which exactly imitate the content, timing, and structure of the actual TOEFL. Manhattan Review has produced tens of thousands of high test scores and selective university acceptances in major cities all over the globe, and our clients have studied at highly selective schools such as Carnegie Mellon, Stanford, Harvard, the California Institute of Technology, the University of Pennsylvania, Swarthmore, Dartmouth, Columbia, Notre Dame, Duke, the Massachusetts Institute of Technology, Vanderbilt, as well as the University of California-Berkeley.
The TOEFL is widely accepted at universities in English-speaking countries, particularly in the United States. Required TOEFL scores for admission to postsecondary degree programs and departments can range from a low of 60 to a high of 110, largely depending on the choosiness and subject-matter focus of a given degree offering. At Manhattan Review, we recommend that all students, regardless of their individual demands, work to attain total scores of 100 and sectional scores of 25 each. These scores are indicative of an English language skillset that is sufficient for optimal success in university coursework. Manhattan Review's TOEFL services also establish foundational language abilities that facilitate our students in being able to pursue careers once they finish school. Countless past international TOEFL clients are now accomplished professionals working for Fortune 500 American companies, including New York Life Insurance, Archer Daniels Midland, Enterprise Products Partners, and Microsoft. Some of our previous Indian clients are currently employed by businesses in Chennai, such as Vasanth & Co., BGR Energy Systems, Bharathi Puthakalayam, and Novatium Solutions.
Why Manhattan Review TOEFL Coaching Centers are the Best in Chennai
No other test prep company has more expertise teaching American standardized exams to non-American students, and Manhattan Review's level of true success with worldwide test-takers is unrivalled. Manhattan Review's Chennai Coaching Centers consist of the area's most qualified TOEFL classroom educators and individual coaches. Our TOEFL educators are graduates of elite universities and highly experienced teachers with appealing styles and approaches of instruction. Manhattan Review's TOEFL coaching services in Chennai also include generous student support from our friendly and helpful local staff. Manhattan Review is the writer and publisher of the TOEFL Integrated Study Guide: Turbocharge Your TOEFL textbook. Used as a reference guide and course text for TOEFL study, this book has helped countless students all over the world attain their target TOEFL scores and excel in their university degree programs. Manhattan Review's TOEFL programs give way to superior test score results because of our tireless drive to make every element of our offerings as user-friendly and effective as possible.
About Manhattan Review's Founder Prof. Dr. Joern
Manhattan Review founder Joern Meissner is a lifelong educator with more than 25 years of experience teaching MBA courses at the Lancaster University Management School, the University of Hamburg, the Leipzig Graduate School of Management, as well as the University of Mannheim. He completed a diploma in Business Management from the University of Hamburg and a PhD in Management Science from Columbia, one of the top Ivy League schools. He has published academic research on dynamic pricing, supply chain management, as well as revenue management in the European Journal of Operations Research, Naval Research Logistics, and other journals, in addition to authoring several chapters in edited collections. Manhattan Review was created in 1999, and we are now the globe's top international educational services company for TOEFL, ACT, SAT, GMAT, GRE, LSAT, and IELTS preparation.
TOEFL Private Tutoring
Hours package 12 to 48 hours, Personalized 1-on-1 Tutoring, In Person or Live Online
TOEFL Private Course
12 hours in total, Personalized 1-on-1 Course, In Person or Live Online

The instructor is patient in his explanation, and he knows the topics really well.
- Chew (This student took our Columbia Business School Communication and Culture boot camp.)
Chennai
Primary Course Venue:

Sheraton Park Hotel & Towers
T.T. Krishnamachari Road
Chennai (Madras) 600018, India

NOTE: We do NOT typically have staff at the venue, so email us before visiting the venue.
As Seen In