Manhattan Review Prep Centers in Jayanagar (Bangalore, Karnataka)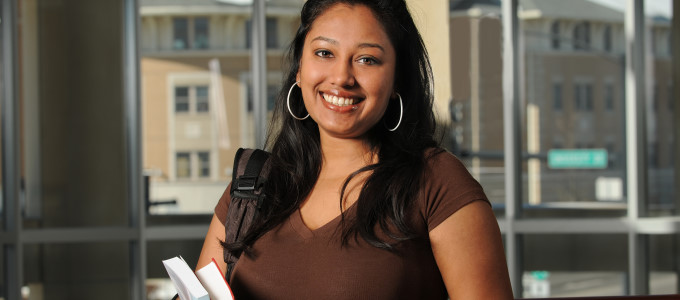 Manhattan Review Coaching Services in Jayanagar (Bangalore)
Manhattan Review is a worldwide test prep company that has been aiding students attain high scores on the GMAT, GRE, LSAT, SAT, ACT, IETLS, and TOEFL since we our early beginnings in 1999. Our firm has long understood that the test prep offerings provided by other firms are often rigid in their implementation with an general lack of imagination in their instructional approaches and methodologies. Manhattan Review's test prep contributions in Bangalore Jayanagar and other cities may be taken in any one of several distinct formats, ranging from online and on-site options to group course and private coaching learning. Furthermore, we provide highly realistic practice tests, which are vital to the test prep learning process. Our teaching approaches engage students with multimedia-based and differentiated instruction for optimal retention and learning, and as a result, our clients become overall better test-takers and more capable university students. To find out more about how Manhattan Review can assist you in becoming a more successful student with a future, contact with us in Bangalore for details on our test prep courses, private coaching plans, and diagnostic practice exams.
Manhattan Review's learning plans take advantage of a thorough approach to test preparation that develops all of the crucial abilities. Our courses and tutoring plans consist of comprehensive coverage of all sectional test content and each type of test exercise. Our students also learn how to devise optimal curricula for their study time outside of the classroom, and they learn essential testing tactics such as stress reduction, proper self-care, as well as time management. Frankly, the impressive results that our thousands of previous students have attained speak for themselves. Our test prep clients in Bangalore and around the globe have been admitted at the undergraduate or graduate levels to world-class institutions such as Princeton, Harvard, Johns Hopkins, Oxford, the University of Melbourne, Cambridge, Stanford, the University of Toronto, the University of California-Berkeley, Yale, King's College London, the University of Johannesburg, Dartmouth, the University of Pennsylvania, Duke, Vanderbilt, and many more.
Bangalore Jayanagar is a valuable location for an educational services firm, and the city's flourishing economy is one of the reasons that Manhattan Review decided to establish an office here. Bangalore is one of the world's foremost cities for IT, as over one-third of India's information technology exports originate in the region. The IT workforce in Bangalore has been estimated at precisely 875,000, many of whom ply their trade in the area's large technology parks (such as International Tech Park Bangalore (ITPB) and Electronics City). Highly respected companies headquartered in the region include Infosys (India's second-largest IT firm by revenue), Wipro (the third-largest), Ola Cabs (a transportation business currently valued at $3 billion), Flipkart (an online retailer), Canara Bank (which has nearly 7,000 branches across India), Bharat Electronics (a state-owned defense firm), and United Breweries (the manufacturer of the Kingfisher brand of beer). Biotechnology is a widening industry in Bangalore, supported by public research institutions such as the Institute of Bioinformatics and the Applied Biotechnology (IBAB).
Opportunities for postsecondary education are copious in the Bangalore area. Bangalore University offers postsecondary training to more than 300,000 students, and its affiliated colleges consist of the College of Fine Arts Bangalore, GIBS Business School Bangalore, Oxford College of Science, and Bangalore Management Academy. With schools such as Bangalore Medical College and Research Institute and St. Johns Medical College, healthcare education is another Bangalore benefit. Specialized professional training is possible at the Indian Statistical Institute, Bangalore's National Law School of India University (NLSIU), and the International Institute of Information Technology, Bangalore (IIIT-B). The city's top locales for research and scientific study include the National Centre for Biological Sciences (NCBS), Jawaharlal Nehru Centre for Advanced Scientific Research (JNCASR), the Indian Institute of Science, and the Raman Research Institute. Manhattan Review is proud to serve Bangalore students who wish to continue their education abroad.
The city of Bangalore Jayanagar cannot be mentioned without noting its vastly rich culture. Bangalore is truly one of India's most diverse cities, and this variety contributes meaningfully to cultural life (nearly two-thirds of the resident population came to Bangalore from another part of India). Karnataka's film industry, known as Kannada cinema, is one of the country's most famous, producing over 150 movies every year. Additionally, the underground heavy metal music scene in Bangalore has led to the area's designation as the rock and metal capital of India. The botanical gardens at Lal Bagh and Cubbon Park are frequented by tourists from all over the world, and the Bannerghatta Zoo is another major attraction. A number of important festivals are celebrated in Bangalore, such as Bengalooru Karaga, Dasara, and Deepavali (the "Festival of Lights"). Local cuisine draws on South Indian, Muslim, North Indian, and Western influences. Members of Manhattan Review's Bangalore teaching and support staff are all pleased to call this fine city home.
Why Manhattan Review's Test Prep Coaching Center is the Best in Jayanagar (Bangalore)
Manhattan Review's Coaching Centers in Bangalore offer test prep instruction that is of much greater effectiveness than any of our competitors' programs. Our high-quality instruction is centered in optimally creative approaches to instruction, the utmost course materials, the most proficient teachers, as well as the most dependable student support. In the cultivation of our classes and private coaching plans, we've paid particular attention not just to what is instructed, but to how it is instructed. Our teaching methods place special emphasis on the engagement of students through varied approaches that accommodate each and every style and aspect of student learning. Manhattan Review's Turbocharge Your Prep series has set a new standard for test prep course textbooks, and these volumes provide guidance and comprehensive direction to all test prep learners. Manhattan Review classroom tutors and coaches boast enviable academic credentials, extensive profiles of teaching experience, exemplary track records, and approachable and likeable personalities. Our support professionals guarantee that the learning experience goes smoothly for all involved.
The Famous Manhattan Review 'Turbocharge Your Prep' Series is Considered the Most Comprehensive and Effective Coaching Material Available
The Turbocharge Your Prep series has been noted as the true gold standard in test prep publications for many years. The series consists of 16 books for GMAT prep (6th Edition), 13 books for GRE prep (3rd Edition), 12 guides for SAT prep (2nd Edition) and 6 guides for ACT prep. Books for IELTS and TOEFL are also available. The Turbocharge Your Prep series is designed to provide comprehensive test guidance for the best test score results and outcomes. Manhattan Review's prep books assist students in cultivating an understanding of their test by breaking down each section in a detailed but accessible manner, teaching them all of the skills necessitated to enhance their performance. The full series covers the most basic through the most advanced levels, making these books great study resources for all stages of test preparation. Students who work through all of our books greatly enhance their testing skills and knowledge and learn how to tackle the test in strategic ways.
About Manhattan Review's Founder Prof. Dr. Joern Meissner
Joern Meissner holds a diploma in Business Management from the University of Hamburg as well as a PhD in Management Science from Columbia Business School. Prof. Dr. Meissner has over 25 years of experience as a postsecondary management and test prep instructor, and he has been regularly lauded by his students for his accessible and enthusiastic teaching style. Institutions at which he has taught include the University of Hamburg, Lancaster University Management School, the Leipzig Graduate School of Management, and the University of Mannheim. Meissner's published research on dynamic pricing, supply chain management, and revenue management has been vastly received in a variety of notable management journals. Through Prof. Dr. Meissner's leadership, Manhattan Review has become a worldwide company that offers test prep services to all types of students in countries all over the globe.
GMAT
GMAT In-Person Classic
28 hours in total, Class Course, In Person
Start: Oct 01, 2023

End: Nov 19, 2023

6 days left to start

Sundays

03:00 PM - 06:30 PM

(Local Time)
Start: Oct 14, 2023

End: Dec 02, 2023

19 days left to start

Saturdays

12:00 PM - 03:30 PM

(Local Time)

$1,590.00

$1,490.00

Early Booker
Start: Oct 29, 2023

End: Dec 17, 2023

34 days left to start

Sundays

03:00 PM - 06:30 PM

(Local Time)

$1,590.00

$1,490.00

Early Booker
Start: Nov 11, 2023

End: Dec 30, 2023

47 days left to start

Saturdays

12:00 PM - 03:30 PM

(Local Time)

$1,590.00

$1,490.00

Early Booker
GMAT Private Tutoring
Hours package 12 to 48 hours, Personalized 1-on-1 Tutoring, In Person or Live Online
GMAT Private Course
12 hours in total, Personalized 1-on-1 Course, In Person or Live Online
TOEFL
TOEFL In-Person Classic
28 hours in total, Class Course, In-Person
Start: Sep 30, 2023

End: Nov 18, 2023

5 days left to start

Saturdays

12:00 PM - 03:30 PM

(Local Time)
Start: Oct 15, 2023

End: Dec 03, 2023

20 days left to start

Sundays

03:00 PM - 06:30 PM

(Local Time)

$1,590.00

$1,490.00

Early Booker
Start: Oct 28, 2023

End: Dec 16, 2023

33 days left to start

Saturdays

12:00 PM - 03:30 PM

(Local Time)

$1,590.00

$1,490.00

Early Booker
Start: Nov 12, 2023

End: Dec 31, 2023

48 days left to start

Sundays

03:00 PM - 06:30 PM

(Local Time)

$1,590.00

$1,490.00

Early Booker
TOEFL Private Tutoring
Hours package 12 to 48 hours, Personalized 1-on-1 Tutoring, In Person or Live Online
TOEFL Private Course
12 hours in total, Personalized 1-on-1 Course, In Person or Live Online
GRE
GRE In-Person Classic
28 hours in total, Class Course, In Person
Start: Oct 01, 2023

End: Nov 19, 2023

6 days left to start

Sundays

03:00 PM - 06:30 PM

(Local Time)
Start: Oct 14, 2023

End: Dec 02, 2023

19 days left to start

Saturdays

12:00 PM - 03:30 PM

(Local Time)

$1,590.00

$1,490.00

Early Booker
Start: Oct 29, 2023

End: Dec 17, 2023

34 days left to start

Sundays

03:00 PM - 06:30 PM

(Local Time)

$1,590.00

$1,490.00

Early Booker
Start: Nov 11, 2023

End: Dec 30, 2023

47 days left to start

Saturdays

12:00 PM - 03:30 PM

(Local Time)

$1,590.00

$1,490.00

Early Booker
GRE Private Tutoring
Hours package 12 to 48 hours, Personalized 1-on-1 Tutoring, In Person or Live Online
GRE Private Course
12 hours in total, Personalized 1-on-1 Course, In Person or Live Online
SAT
SAT In-Person Classic
28 hours in total, Class Course, In-Person
Start: Oct 01, 2023

End: Nov 19, 2023

6 days left to start

Sundays

03:00 PM - 06:30 PM

(Local Time)
Start: Oct 14, 2023

End: Dec 02, 2023

19 days left to start

Saturdays

12:00 PM - 03:30 PM

(Local Time)

$1,590.00

$1,490.00

Early Booker
Start: Oct 29, 2023

End: Dec 17, 2023

34 days left to start

Sundays

03:00 PM - 06:30 PM

(Local Time)

$1,590.00

$1,490.00

Early Booker
Start: Nov 11, 2023

End: Dec 30, 2023

47 days left to start

Saturdays

12:00 PM - 03:30 PM

(Local Time)

$1,590.00

$1,490.00

Early Booker
SAT Private Tutoring
Hours package 12 to 48 hours, Personalized 1-on-1 Tutoring, In Person or Live Online
SAT Private Course
12 hours in total, Personalized 1-on-1 Course, In Person or Live Online
LSAT
LSAT In-Person Classic
28 hours in total, Class Course, In-Person
Start: Sep 30, 2023

End: Nov 18, 2023

5 days left to start

Saturdays

12:00 PM - 03:30 PM

(Local Time)
Start: Oct 15, 2023

End: Dec 03, 2023

20 days left to start

Sundays

03:00 PM - 06:30 PM

(Local Time)

$1,590.00

$1,490.00

Early Booker
Start: Oct 28, 2023

End: Dec 16, 2023

33 days left to start

Saturdays

12:00 PM - 03:30 PM

(Local Time)

$1,590.00

$1,490.00

Early Booker
Start: Nov 12, 2023

End: Dec 31, 2023

48 days left to start

Sundays

03:00 PM - 06:30 PM

(Local Time)

$1,590.00

$1,490.00

Early Booker
LSAT Private Tutoring
Hours package 12 to 48 hours, Personalized 1-on-1 Tutoring, In Person or Live Online
LSAT Private Course
12 hours in total, Personalized 1-on-1 Course, In Person or Live Online
ACT
ACT In-Person Classic
28 hours in total, Class Course, In-Person
Start: Sep 30, 2023

End: Nov 18, 2023

5 days left to start

Saturdays

12:00 PM - 03:30 PM

(Local Time)
Start: Oct 15, 2023

End: Dec 03, 2023

20 days left to start

Sundays

03:00 PM - 06:30 PM

(Local Time)

$1,590.00

$1,490.00

Early Booker
Start: Oct 28, 2023

End: Dec 16, 2023

33 days left to start

Saturdays

12:00 PM - 03:30 PM

(Local Time)

$1,590.00

$1,490.00

Early Booker
Start: Nov 12, 2023

End: Dec 31, 2023

48 days left to start

Sundays

03:00 PM - 06:30 PM

(Local Time)

$1,590.00

$1,490.00

Early Booker
ACT Private Tutoring
Hours package 12 to 48 hours, Personalized 1-on-1 Tutoring, In Person or Live Online
ACT Private Course
12 hours in total, Personalized 1-on-1 Course, In Person or Live Online
IELTS
IELTS In-Person Classic
28 hours in total, Class Course, In-Person
Start: Oct 01, 2023

End: Nov 19, 2023

6 days left to start

Sundays

03:00 PM - 06:30 PM

(Local Time)
Start: Oct 14, 2023

End: Dec 02, 2023

19 days left to start

Saturdays

12:00 PM - 03:30 PM

(Local Time)

$1,590.00

$1,490.00

Early Booker
Start: Oct 29, 2023

End: Dec 17, 2023

34 days left to start

Sundays

03:00 PM - 06:30 PM

(Local Time)

$1,590.00

$1,490.00

Early Booker
Start: Nov 11, 2023

End: Dec 30, 2023

47 days left to start

Saturdays

12:00 PM - 03:30 PM

(Local Time)

$1,590.00

$1,490.00

Early Booker
IELTS Private Tutoring
Hours package 12 to 48 hours, Personalized 1-on-1 Tutoring, In Person or Live Online
IELTS Private Course
12 hours in total, Personalized 1-on-1 Course, In Person or Live Online
SSAT
SSAT In-Person Classic
28 hours in total, Class Course, In-Person
Start: Sep 30, 2023

End: Nov 18, 2023

5 days left to start

Saturdays

12:00 PM - 03:30 PM

(Local Time)
Start: Oct 15, 2023

End: Dec 03, 2023

20 days left to start

Sundays

03:00 PM - 06:30 PM

(Local Time)

$1,590.00

$1,490.00

Early Booker
Start: Oct 28, 2023

End: Dec 16, 2023

33 days left to start

Saturdays

12:00 PM - 03:30 PM

(Local Time)

$1,590.00

$1,490.00

Early Booker
Start: Nov 12, 2023

End: Dec 31, 2023

48 days left to start

Sundays

03:00 PM - 06:30 PM

(Local Time)

$1,590.00

$1,490.00

Early Booker
SSAT Private Tutoring
Hours package 12 to 48 hours, Personalized 1-on-1 Tutoring, In Person or Live Online
SSAT Private Course
12 hours in total, Personalized 1-on-1 Course, In Person or Live Online
ISEE
ISEE In-Person Classic
28 hours in total, Class Course, In-Person
Start: Oct 01, 2023

End: Nov 19, 2023

6 days left to start

Sundays

03:00 PM - 06:30 PM

(Local Time)
Start: Oct 14, 2023

End: Dec 02, 2023

19 days left to start

Saturdays

12:00 PM - 03:30 PM

(Local Time)

$1,590.00

$1,490.00

Early Booker
Start: Oct 29, 2023

End: Dec 17, 2023

34 days left to start

Sundays

03:00 PM - 06:30 PM

(Local Time)

$1,590.00

$1,490.00

Early Booker
Start: Nov 11, 2023

End: Dec 30, 2023

47 days left to start

Saturdays

12:00 PM - 03:30 PM

(Local Time)

$1,590.00

$1,490.00

Early Booker
ISEE Private Tutoring
Hours package 12 to 48 hours, Personalized 1-on-1 Tutoring, In Person or Live Online
ISEE Private Course
12 hours in total, Personalized 1-on-1 Course, In Person or Live Online
EA
EA In-Person Classic
28 hours in total, Class Course, In-Person
Start: Sep 30, 2023

End: Nov 18, 2023

5 days left to start

Saturdays

12:00 PM - 03:30 PM

(Local Time)
Start: Oct 15, 2023

End: Dec 03, 2023

20 days left to start

Sundays

03:00 PM - 06:30 PM

(Local Time)

$1,590.00

$1,490.00

Early Booker
Start: Oct 28, 2023

End: Dec 16, 2023

33 days left to start

Saturdays

12:00 PM - 03:30 PM

(Local Time)

$1,590.00

$1,490.00

Early Booker
Start: Nov 12, 2023

End: Dec 31, 2023

48 days left to start

Sundays

03:00 PM - 06:30 PM

(Local Time)

$1,590.00

$1,490.00

Early Booker
EA Private Tutoring
Hours package 12 to 48 hours, Personalized 1-on-1 Tutoring, In Person or Live Online
EA Private Course
12 hours in total, Personalized 1-on-1 Course, In Person or Live Online
HiSET
HiSET In-Person Classic
28 hours in total, Class Course, In-Person
Start: Sep 30, 2023

End: Nov 18, 2023

5 days left to start

Saturdays

12:00 PM - 03:30 PM

(Local Time)
Start: Oct 15, 2023

End: Dec 03, 2023

20 days left to start

Sundays

03:00 PM - 06:30 PM

(Local Time)

$1,590.00

$1,490.00

Early Booker
Start: Oct 28, 2023

End: Dec 16, 2023

33 days left to start

Saturdays

12:00 PM - 03:30 PM

(Local Time)

$1,590.00

$1,490.00

Early Booker
Start: Nov 12, 2023

End: Dec 31, 2023

48 days left to start

Sundays

03:00 PM - 06:30 PM

(Local Time)

$1,590.00

$1,490.00

Early Booker
HiSET Private Tutoring
Hours package 12 to 48 hours, Personalized 1-on-1 Tutoring, In Person or Live Online
HiSET Private Course
12 hours in total, Personalized 1-on-1 Course, In Person or Live Online

It was surprisingly better than I thought and I received a 690, so I'm very happy with the result. Thanks for the preparation.
- Armin (This student took our Frankfurt GMAT weekend course)
Bangalore Jayanagar
Course Venue: Jayanagar, Bangalore, Karnataka, India
As Seen In