Manhattan Review Scam in India
It has come to our attention that a scam operation poses as Manhattan Review in India. Customers are warned that this is not a sanctioned operation by Manhattan Review New York, so you will not get the quality instruction that is generally associated with Manhattan Review. Further, this fraudulent entity has started to offer "franchise opportunities." Please note that you are very likely to lose all investment if you engage with such a counterfeit operation that has no right to use the Manhattan Review name. We maintain a Manhattan Review India Scam FAQ, please visit there for further information.
TOEFL Coaching in Dilsukhnagar (Hyderabad, Telangana)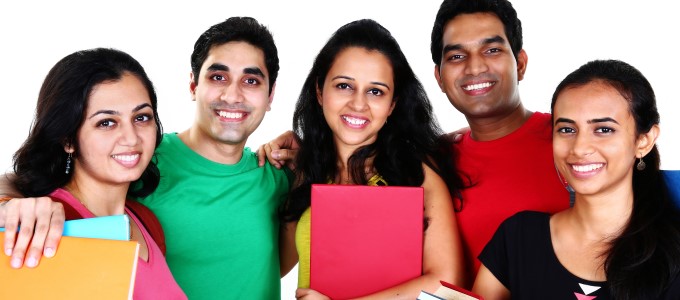 Manhattan Review TOEFL Coaching Centers in Dilsukhnagar
Applicants to universities in all of the major English-speaking countries can perform outstandingly on the Test of English as a Foreign Language (TOEFL) through the instruction provided at Manhattan Review's Dilsukhnagar Coaching Centers. Our Dilsukhnagar Coaching Center offers programs that facilitate test-takers to study for the TOEFL in interactive online, on-site group course, or individual tutoring formats. University applicants studying for the TOEFL in Dilsukhnagar can choose the TOEFL curriculum that best fits their TOEFL prep needs and program demands. We are also Dilsukhnagar's most reliable resource for realistic TOEFL practice exams, which replicate the content, timing, and structure of the official TOEFL. Manhattan Review began offering test prep instruction in 1999, and in the years since, our company has produced countless elite test scores and university acceptances in major metro areas around the globe. Our TOEFL students have received the sectional and composite scores required for undergraduate or graduate admission to top schools such as Harvard, Yale, Princeton, the University of Pennsylvania, the California Institute of Technology, Duke, Columbia, Northwestern, MIT, the University of California-Berkeley, and the University of Texas-Austin. Begin your Dilsukhnagar TOEFL learning plan immediately by getting in touch with Manhattan Review for details on our professional TOEFL coaching services or group TOEFL classes.
The TOEFL is generally accepted as valid proof of university-level English abilities. Most universities in the English-speaking world will consider the TOEFL for this reason, and at some universities in the USA, the TOEFL is the only English exam accepted. TOEFL prerequisite scores for acceptance into university degree programs can differ from a low of 60 to a high of 110, depending on the selectivity and subject-matter focus of a particular degree offering. Manhattan Review's TOEFL teachers encourage all of our clients to achieve sectional scores of 25 each and a composite score of 100. These scores are good enough for most programs, and they demonstrate an English language skillset that is sufficient for success in university coursework. Meticulous TOEFL study also facilitates the retention of language abilities, and without these skills, career trajectories after graduation are difficult to pursue. Former Manhattan Review TOEFL students are now working for several Fortune 500 American companies, including Exxon Mobil, World Fuel Services, State Farm Insurance, and Express Scripts Holding. We also have former students employed by Dilsukhnagar companies, such as Rupee Technology, Cyberaegis IT Solutions, and Isora Consultancy.
Why Manhattan Review's TOEFL Coaching Center is the Best in Dilsukhnagar
Manhattan Review's TOEFL offerings are the most effective TOEFL learning curricula possible in Dilsukhnagar. Test prep for international students is our expertise, and no other educational organization has more experience teaching English-language standardized exams to non-native English speakers. Manhattan Review's Dilsukhnagar Coaching Center employs highly qualified TOEFL instructors for group classes and customized coaching plans. Our TOEFL instructors are graduates of world-class universities, and they are experienced educators with impressive records of successful test prep teaching. Manhattan Review's TOEFL Coaching Center in Dilsukhnagar also gives our students generous support services from our very helpful local staff. Manhattan Review's TOEFL Integrated Study Guide: Turbocharge Your TOEFL is a highly regarded reference guide and course text for TOEFL study. Our book has assisted tens of thousands of students fulfill their TOEFL requirements and succeed in their college courses.
About Manhattan Review's Founder Prof. Dr. Joern
Manhattan Review's founder, Joern Meissner, is a graduate from the University of Hamburg with a diploma in Business Management and Columbia University Business School with a PhD in Management Science. Prof. Dr. Meissner has been teaching for over 25 years, holding faculty appointments at the University of Hamburg, the University of Mannheim, Lancaster University Management School, and the Leipzig Graduate School of Management. His academic articles on subjects such as supply chain management, dynamic pricing, and revenue management have consistently appeared in leading management journals. Manhattan Review offered its first test prep classes in 1999, and we are now the globe's most diverse educational services firm. Manhattan Review offers test prep instruction around the world, focusing in TOEFL, GMAT, IELTS, ACT, SAT, GRE, and LSAT preparation in a variety of different learning modes. Prof. Dr. Meissner finds his scholarly work to be highly rewarding, but he has always believed that teaching ideas to others is an even better experience. At Manhattan Review, we never forget that we are educators first and foremost.
TOEFL Private Tutoring
Hours package 12 to 48 hours, Personalized 1-on-1 Tutoring, In Person or Live Online
TOEFL Private Course
12 hours in total, Personalized 1-on-1 Course, In Person or Live Online

I highly recommend Manhattan Review's TOEFL preparation course for anybody interested in taking the exam. I took an intensive course and took the exam only after 4 weeks of classes, and got a 116 score. The teaching method is excellent. It focuses on techniques and strategies that allow students to understand exactly what is required to succeed on examination day. Tutors are very flexible and willing to adapt to the student's schedule, as well as reachable and always ready to help and follow up on whatever the student might need.
- Virginia (This student took our TOEFL classes in NYC)
Hyderabad Dilsukhnagar
Course Venue: Dilsukhnagar, Hyderabad, Telangana, India