Manhattan Review Scam in India
It has come to our attention that a scam operation poses as Manhattan Review in India. Customers are warned that this is not a sanctioned operation by Manhattan Review New York, so you will not get the quality instruction that is generally associated with Manhattan Review. Further, this fraudulent entity has started to offer "franchise opportunities." Please note that you are very likely to lose all investment if you engage with such a counterfeit operation that has no right to use the Manhattan Review name. We maintain a Manhattan Review India Scam FAQ, please visit there for further information.
IELTS Prep Courses in Dilsukhnagar (Hyderabad, Telangana)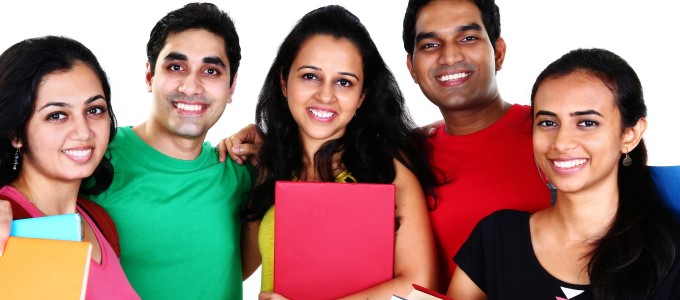 Manhattan Review IELTS Prep in Dilsukhnagar
The International English Language Testing System (IELTS) evaluations facilitate non-native English speakers to show that their English skills are good enough for university admission. Dilsukhnagar students can enhance their testing performance with the services offered at Manhattan Review's Coaching Centers. Our IELTS programs are possible in a variety of online or on-site formats, consisting of on-site IELTS courses, personalized IELTS coaching, and online IELTS study. We also offer realistically simulated IELTS practice tests. Manhattan Review is an international company that has produced elite test scores and acceptance to selective universities for countless students worldwide. We are a test prep firm that effectively serves international students, and Dilsukhnagar is one of the many worldwide cities in which prospective university students benefit from our learning curricula. Get started on Manhattan Review's IELTS group study or private coaching by reaching out to our Dilsukhnagar facility, either by emailing, phoning, or contacting us online.
Cambridge English Language Assessment, IDP Education, and the British Council collectively administer and cultivate the IELTS. The academic version of the IELTS is designed for university applicants, but there is also a general training exam for immigration purposes. The IELTS is accepted by all postsecondary institutions in the United Kingdom, and the majority of universities in other countries where English is the main language will also consider IELTS scores. IELTS score reporting utilizes the band system of 0 to 9, rounded to the nearest half-point, and passing scores for most degree programs tend to be between 5.0 and 7.5, depending on selectivity and the subject to be studied. Test-takers who finish Manhattan Review's IELTS study plans have been admitted to elite postsecondary institutions such as the University of Oxford, the University of Edinburgh, the University of Cambridge, University College London, the University of Birmingham, and many other selective universities in all of the major English-speaking countries. Some of Manhattan Review's past IELTS coaching clients are now gainfully employed by Dilsukhnagar and Hyderabad firms, including Extreme Internet Protocol Networks, KTS Leads Web Hosting, Tata Business Support Services, and Indian Drugs and Pharmaceuticals.
Why Manhattan Review's IELTS Coaching Center is the Best in Dilsukhnagar
Manhattan Review's IELTS programs consist of test prep instruction that is better than any other firm can provide, and this is the consequence our efforts to ensure the best of everything in all elements of our teaching. Unlike many companies that offer uninspiring and ineffective services, Manhattan Review's IELTS instruction focuses on accessibility, engagement, and higher-order thinking skills pertinent to test prep. We always have and will continue to integrate all of our programs with these aspirations in mind. Manhattan Review's Dilsukhnagar IELTS instructors have decades of experience teaching our clients how to reach their goals for the IELTS examination, and they are all excited and engaging career educators. Manhattan Review's Turbocharge Your Prep series of test prep books are utilized by test prep learners all over the world. Manhattan Review in Dilsukhnagar is assisted by a committed group of student support professionals, whose daily mission is to make sure that instructors and students have all they need for the most productive possible test prep learning.
About Manhattan Review's Founder Prof. Dr. Joern Meissner
Joern Meissner is Manhattan Review's founder and has held faculty appointments at the University of Hamburg, the Leipzig Graduate School of Management, the University of Mannheim, and Lancaster University Management School over the course of his 25-year career as an educator. He holds several degrees, a diploma in Business Management from the University of Hamburg, and a PhD in Management Science from Columbia Business School. His published work on revenue management, dynamic pricing, and supply chain management has influenced teaching, practice, and scholarship in those fields. Prof. Dr. Meissner founded Manhattan Review in 1999, and we are now the world's top global educational services firm, offering IELTS, TOEFL, SAT, GRE, LSAT, GMAT, and ACT preparation in group course and individual coaching formats to test prep learners all over the world. Prof. Dr. Meissner is committed to his work as an academic, but he is an even more dedicated teacher, and Manhattan Review's programs will always be guided by these priorities.
Hyderabad Dilsukhnagar
Course Venue: Dilsukhnagar, Hyderabad, Telangana, India