Manhattan Review Scam in India
It has come to our attention that a scam operation poses as Manhattan Review in India. Customers are warned that this is not a sanctioned operation by Manhattan Review New York, so you will not get the quality instruction that is generally associated with Manhattan Review. Further, this fraudulent entity has started to offer "franchise opportunities." Please note that you are very likely to lose all investment if you engage with such a counterfeit operation that has no right to use the Manhattan Review name. We maintain a Manhattan Review India Scam FAQ, please visit there for further information.
IELTS Coaching in Kukatpally (Hyderabad, Telangana)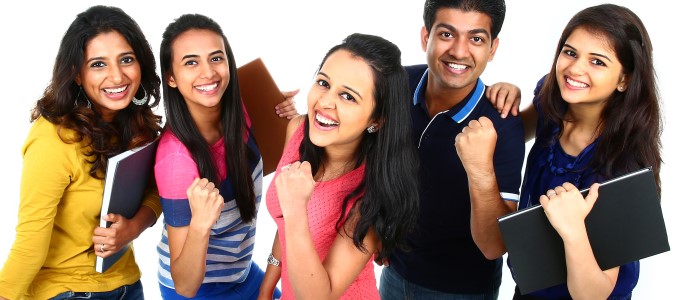 Manhattan Review IELTS Coaching Centers in Kukatpally
Manhattan Review's Coaching Center is Kukatpally's most comprehensive resources for International English Language Testing System (IELTS) study and preparation. Kukatpally students can receive rigorous instruction in IELTS content skills, testing tactics, and study techniques in a variety of distinct and flexible layouts, including private IELTS coaching, on-site IELTS prep classes, and IELTS learning plans in online interactive format. Kukatpally IELTS students can evaluate their abilities with our authentic IELTS practice exams, which provide a high degree of precision in IELTS replication. Established in 1999, Manhattan Review is the globe's best test prep company for international students, and our services are used by undergraduate and graduate university applicants all over the world. Manhattan Review's test prep clients have been accepted to world-class universities such as the London School of Economics, the University of Oxford, University College London, the University of Cambridge, the University of Edinburgh, the University of Warwick, Stanford, Harvard, Princeton, Johns Hopkins, the University of Pennsylvania, the California Institute of Technology, and many more.
The IELTS assesses reading, speaking, writing, and listening skills in students whose first language is not English. The academic test is intended for university applicants, while the general training exam is used to qualify for immigration visas and for other professional purposes. The IELTS speaking section does not have to be taken on the same day as the rest of the exam, and this is a clear benefit for students. IELTS score expectations at universities most commonly alter from a low of 5.0 to a high of 7.5 (on a scale of 0 to 9). Universities in English-speaking countries, particularly in the UK, will accept the IELTS for undergraduate or graduate admission, but a few American universities prefer the TOEFL. Manhattan Review's IELTS courses and private coaching prepare our students for postsecondary study and for professional success after graduation. Many of our former test prep clients now have jobs at top companies around the world, including Hyderabad and Kukatpally firms such as Navayuga Infotech, TruJet, Tata Business Support Systems, and Varsha Softech.
Why Manhattan Review's IELTS Coaching Center is the Best in Kukatpally
Manhattan Review's Kukatpally IELTS programs consist of highly credentialed instructors, creative approaches of instruction, comprehensive course materials, and ample student support. Criteria that Manhattan Review utilizes to assess teacher candidates include test scores, teaching experience, university education, and teaching style. We are careful to hire only IELTS educators who distinguish themselves in each of these aspects, and we give our new teachers a significant amount of further training in our unique type of instruction. Our methods of teaching zero in on macro-level thinking, student engagement, and differentiation to accommodate all distinct styles of learning. Manhattan Review's Turbocharge Your Prep series of test prep books are used by our students as reference and study guides, as well as textbooks for our courses or individual study plans. Manhattan Review's student support professionals are integral to all of our IELTS programs. These men and women provide vital services to students and teachers, ensuring that everyone has everything necessary for maximally effective learning.
About Manhattan Review's Founder Prof. Dr. Joern Meissner
Manhattan Review was established by business school professor Joern Meissner in 1999. Prof. Dr. Meissner has been a scholar, teacher, and test prep educator for more than 25 years. His previous and current faculty appointments include the University of Hamburg, Lancaster University Management School, the University of Mannheim, and the Leipzig Graduate School of Management, He was educated at the University of Hamburg and Columbia Business School, earning a diploma in Business Management and a PhD in Management Science, respectively. His influential research on supply chain management, dynamic pricing, and revenue management has been published in his field's top journals. Prof. Dr. Meissner is the innovator behind Manhattan Review original test prep lectures, and his efforts soon expanded into a global educational services company offering IELTS, TOEFL, SAT, ACT, LSAT, GMAT, and GRE instruction in practical and versatile formats to students in major cities all over the world. Although Prof. Dr. Meissner sees the high value of scholarship as a vocation, he firmly believes that teaching is even more crucial. Scholarship in the service of education has guided Manhattan Review's every action as a company.
IELTS Private Tutoring
Hours package 12 to 48 hours, Personalized 1-on-1 Tutoring, In Person or Live Online
IELTS Private Course
12 hours in total, Personalized 1-on-1 Course, In Person or Live Online
Hyderabad Kukatpally
Course Venue: Kukatpally, Hyderabad, Telangana, India