IELTS Coaching in Warangal (Telangana)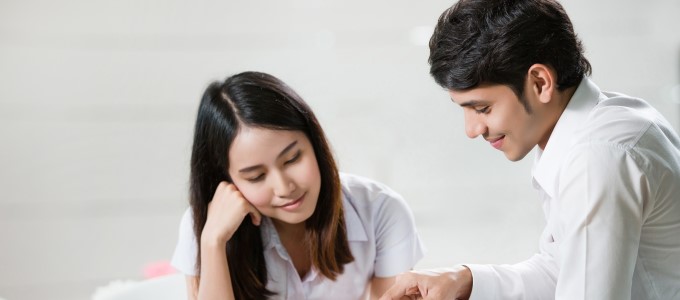 Manhattan Review IELTS Coaching Centers in Warangal
Manhattan Review's Coaching Centers offer Warangal's most thorough services for International English Language Testing System (IELTS) prep. Our IELTS instructors give Warangal students highly effective instruction in IELTS study tactics, sectional content, and testing skills. Manhattan Review's IELTS programs are available in a variety of distinct modes of learning, including private IELTS coaching, on-site IELTS prep courses, and IELTS online options. Warangal IELTS students can also assess their skills with our authentic IELTS practice exams, which provide a high degree of accuracy in IELTS replication. Manhattan Review is the globe's premier test prep company for international students, and undergraduate and graduate university applicants all over the world have been succeeding with our services since we were established in 1999. Manhattan Review's test prep clients have been accepted to world-class universities such as the National Institute of Technology Warangal, the University of Oxford, the University of Cambridge, the California Institute of Technology, University College London, the Massachusetts Institute of Technology, Rice University, Harvard University, Princeton University, Amherst College, Stanford University, Johns Hopkins University, the College of William & Mary, New York University, and many more.
The IELTS academic test assess speaking, listening, reading, and writing in academic contexts (the general training test shares some content with the academic test but is mostly used for non-academic intents). IELTS score demands for university admission typically span from 5.0 to 7.5 out of 9 on the IELTS band system. Universities in English-speaking countries, particularly in the UK, will accept the IELTS for undergraduate or graduate admission, but a few American universities prefer the TOEFL. Manhattan Review's IELTS instruction in individual or group formats prepares our students for college and for professional success after graduation. Many of our former test prep clients are now gainfully employed with top companies around the world, including Warangal firms such as SVAPPS Software Solutions, Garg Agro Tech, SR Infotech, Surya Industries, and SEO-Web Designing. Start getting ready for your future of accomplishment by contacting Manhattan Review in Warangal today for more information on our IELTS services.
Why Manhattan Review IELTS Coaching Centers are the Best in Warangal
Manhattan Review's IELTS programs in Warangal and other cities consist of highly credentialed instructors, creative approaches to instruction, effective course materials, and ample student support. Manhattan Review evaluates applicants for teaching jobs in comprehensive fashion, and we consider degrees held, previous test scores, teaching experience, and style of instruction. We only hire IELTS instructors who distinguish themselves in all of these areas, and we give our new teachers a meaningful amount of further training in our unique type of instruction. Manhattan Review's IELTS group classes and private coaching plans focus on accessibility, multimedia approaches, variation, and engagement, guaranteeing that all students are taught in the ways that they most effectively learn. Manhattan Review's Turbocharge Your Prep series of test prep books is used by our students for study and reference guidance in our courses or individual study plans. These books have received rave reviews from students and educators everywhere. All of our coaching centers consist of a team of committed student support professionals, and these men and women are vital to the implementation of our teaching. At Manhattan Review, we are devoted to the highest quality in every aspect of test prep learning and teaching, and our efforts are rewarded by the accomplishments of our students.
About Manhattan Review's Founder Prof. Dr. Joern Meissner
Business school instructor Joern Meissner established Manhattan Review in 1999. Prof. Dr. Meissner has been an educator for more than 25 years, teaching MBA elective and core courses at Lancaster University Management School, the University of Mannheim, the University of Hamburg, and several other institutions. He was educated at Columbia Business School (PhD in Management Science) and the University of Hamburg (diploma in Business Management). He is the writer of several articles and book chapters on business topics such as supply chain management, dynamic pricing, and revenue management. Prof. Dr. Meissner is the creator of Manhattan Review's original test prep lectures, and his concepts quickly broadened into a worldwide educational services company offering IELTS, TOEFL, LSAT, SAT, ACT, GMAT, and GRE instruction in flexible and practical formats to students in major cities all over the world. In addition to his efforts as a test prep educator and business school professor, Prof. Dr. Meissner teaches continuing education classes to business professionals.
IELTS Private Tutoring
Hours package 12 to 48 hours, Personalized 1-on-1 Tutoring, In Person or Live Online
IELTS Private Course
12 hours in total, Personalized 1-on-1 Course, In Person or Live Online
Warangal
Course Venue: Warangal, Telangana, India
As Seen In