Manhattan Review Scam in India
It has come to our attention that a scam operation poses as Manhattan Review in India. Customers are warned that this is not a sanctioned operation by Manhattan Review New York, so you will not get the quality instruction that is generally associated with Manhattan Review. Further, this fraudulent entity has started to offer "franchise opportunities." Please note that you are very likely to lose all investment if you engage with such a counterfeit operation that has no right to use the Manhattan Review name. We maintain a Manhattan Review India Scam FAQ, please visit there for further information.
IELTS Coaching in Jayanagar (Bangalore, Karnataka)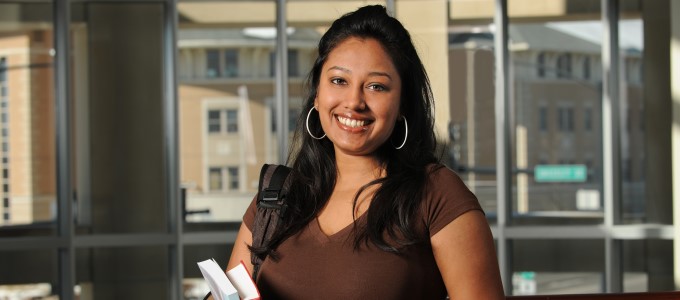 Manhattan Review IELTS Coaching Centers in Jayanagar
Manhattan Review's Coaching Center provides indispensable guidance to Bangalore students preparing for the International English Language Testing System (IELTS) examination. Test-takers in Bangalore Jayanagar can receive the most comprehensive instruction possible in IELTS study tactics, test content, and testing strategies in learning formats that are accessible to every learning style. IELTS options consist of IELTS learning plans in online interactive format, on-site IELTS prep courses, and one-on-one IELTS coaching, and we also provide realistic unofficial IELTS practice tests. Founded in 1999, Manhattan Review is the world's leading international educational services firm, and we have aided thousands of university applicants meet their requirements for IELTS scores. Manhattan Review's test prep clients have eased acceptance to blue-chip universities such as University College London, Harvard University, Oxford, Cambridge, the University of Edinburgh, Stanford University, the University of Warwick, the California Institute of Technology, the University of Chicago, the University of Notre Dame, the University of California-Berkeley, the University of Toronto, in addition to many more.
In order to pass the IELTS, test-takers must develop a full set of reading, writing, speaking, and listening skills. University IELTS requirements for composite scores are about 5.0 for less selective programs and as high as 7.5 for highly selective degree offerings. The IELTS is most widely accepted in the United Kingdom (in part because the IELTS is a British test), but many universities in other English-speaking countries will allow their applicants to sit for the IELTS. Manhattan Review's IELTS classes and one-on-one coaching prepare our students for university study, which gets them ready to compete in the global job market. Manhattan Review's former IELTS students have been hired by numerous businesses in the United States, including Fortune 500 companies such as Microsoft, Prudential Financial, Wells Fargo, United Technologies, and Massachusetts Mutual Life Insurance. Some previous Manhattan Review IELTS clients are now employed by companies in Bangalore Jayanagar, such as Evoma, Tessolve, Indegene, CommonFloor, and British Physical Laboratories (BPL Group).
Why Manhattan Review's IELTS Coaching Center is the Best in Bangalore Jayanagar
The IELTS instruction offered at Manhattan Review's Bangalore Coaching Center consists of the region's most qualified instructors, the industry's most original methodologies of instruction and rigorous class approaches, and the area's most generous student support. Manhattan Review only takes on IELTS instructors who have met elite test scores, possess impressive university backgrounds, and demonstrate engaging styles of instruction in every type of class we provide. Our approaches to teaching mix multimedia strategies and differentiated methods to prove that our students are always learning and never bored. Manhattan Review's Turbocharge Your Prep test prep books are used by students enrolled in our learning programs and by the larger public, and they serve as study guides and reference works. Frankly, we couldn't do our work as educators without Manhattan Review's student support professionals, who offer all stakeholders with the aid they demand for optimal teaching and learning. No other test prep firm offers IELTS instruction as thorough as Manhattan Review, and our services give way to the results that our students anticipate.
About Manhattan Review's Founder Prof. Dr. Joern Meissner
Prof. Dr. Joern Meissner founded Manhattan Review in 1999, and our company has been the top-notch resource for global test prep services ever since. Over his 25-year career as a business school instructor, Joern has taught in the MBA programs at the University of Hamburg, the Lancaster University Management School, as well as the Leipzig Graduate School of Management, and he has also widely lectured at other business schools. He is a graduate of Columbia Business School, where he earned a PhD in Management Science. Furthermore, he also finished a diploma in Business Management from the University of Hamburg. Prof. Dr. Meissner's published research focuses on supply chain management, dynamic pricing, and revenue management. He recently developed new MBA courses at his current institution, and he also provides continuing executive education to business leaders. He is a devoted fan of the German national team, and he always looks forward to rooting for them in the World Cup.
IELTS Private Tutoring
Hours package 12 to 48 hours, Personalized 1-on-1 Tutoring, In Person or Live Online
IELTS Private Course
12 hours in total, Personalized 1-on-1 Course, In Person or Live Online