Manhattan Review Scam in India
It has come to our attention that a scam operation poses as Manhattan Review in India. Customers are warned that this is not a sanctioned operation by Manhattan Review New York, so you will not get the quality instruction that is generally associated with Manhattan Review. Further, this fraudulent entity has started to offer "franchise opportunities." Please note that you are very likely to lose all investment if you engage with such a counterfeit operation that has no right to use the Manhattan Review name. We maintain a Manhattan Review India Scam FAQ, please visit there for further information.
IELTS Coaching in New Delhi (National Capital Territory of Delhi, India)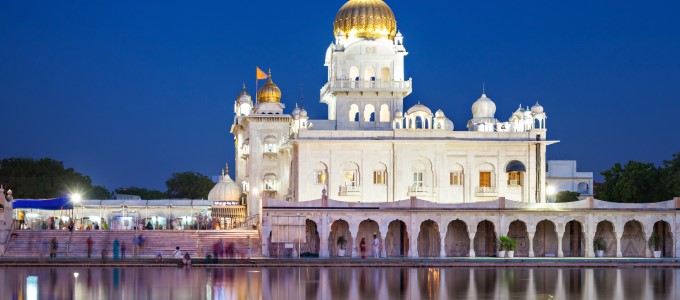 Manhattan Review IELTS Coaching Centers in New Delhi
Are you required to take the International English Language Testing System (IELTS) evaluation? If you are not a native English speaker and you didn't study at a university or secondary school in an English-speaking country, then you probably are. Manhattan Review's Coaching Centers provide truly invaluable guidance to New Delhi students getting ready for the IELTS examination. IELTS options available in New Delhi consist of on-site IELTS prep courses, IELTS learning plans in online interactive format, as well as one-on-one IELTS coaching, and we also offer realistic unofficial IELTS practice exams. Established in 1999, Manhattan Review is the globe's leading international educational services firm, and we have aided thousands of university applicants in meeting their requirements for IELTS scores. Manhattan Review's test prep clients have been accepted to top postsecondary institutions such as Cambridge, Oxford, the University of London, the London School of Economics, the University of Leeds, the University of Manchester, and many more.
Students often ask us about IELTS score requirements. Undergraduate and graduate degree programs establish their own standards for the IELTS. University IELTS requirements can alter from about 5.0 for less selective programs to as high as 7.5 for the most choosy degree offerings. The IELTS is most widely accepted in the United Kingdom, but many universities in other English-speaking countries will allow their applicants to sit for the IELTS. Manhattan Review's IELTS private coaching and IELTS courses prepare our students for university study, which in turn prepares them to compete in the job market all over the world. Manhattan Review's previous IELTS students have been hired by numerous businesses in the United States, including Fortune 500 companies such as Microsoft, Bank of America, JP Morgan Chase, and World Fuel Services. Many former Manhattan Review IELTS clients are currently employed by companies in New Delhi, including Samtel Group, Green Infra, Punjab National Bank, Sterlite Energy, and Welspun Energy. Let us help you develop the language skills crucial for academic and professional success.
Why Manhattan Review IELTS Coaching Centers are the Best in New Delhi
There are many options for IELTS preparation, but Manhattan Review is quite simply the finest. Manhattan Review's New Delhi Coaching Centers consist of the region's most qualified instructors, the industry's most original methods of instruction and rigorous course materials, as well as the area's most helpful student support. Manhattan Review only takes on IELTS educators who have achieved elite test scores, boast impressive university backgrounds, and demonstrate truly engaging styles of instruction in every type of course we provide. Manhattan Review's Turbocharge Your Prep test prep books are utilized by students enrolled in our learning programs and by the wider public, and they serve as reference works and study guides. Manhattan Review's student support professionals provide everyone with the assistance they need for optimal teaching and learning. Manhattan Review's Coaching Centers in New Delhi have IELTS learning plans for every type and variety of student, from online study to on-site to group or private instruction.
About Manhattan Review's Founder Prof. Dr. Joern Meissner
Manhattan Review founder Joern Meissner has had an extremely diverse career as an instructor and educator over the past 25 years. He has taught in the MBA programs at the Lancaster University Management School, the University of Hamburg, and the Leipzig Graduate School of Management, and he has also extensively lectured at other business schools and MBA programs. He is a graduate of Columbia Business School, where he earned a PhD in Management Science, and he also finished a diploma in Business Management at the University of Hamburg. Prof. Dr. Meissner's published research centers around supply chain management, dynamic pricing, and revenue management. He recently cultivated new MBA courses at his current institution, and he also provides continuing executive education to business leaders. Established in 1999, Manhattan Review is an international educational services company that provides highly effective preparation services for the IELTS, TOEFL, GRE, GMAT, LSAT, ACT, and SAT. New Delhi is one of many Indian cities that we serve, and we have centers in other Asian countries in addition to Europe, the Americas, and Africa.
IELTS Private Tutoring
Hours package 12 to 48 hours, Personalized 1-on-1 Tutoring, In Person or Live Online
IELTS Private Course
12 hours in total, Personalized 1-on-1 Course, In Person or Live Online
New Delhi
Primary Course Venue:

Sheraton New Delhi
Saket District Centre
New Delhi 110017, India

NOTE: We do NOT typically have staff at the venue, so email us before visiting the venue.