Manhattan Review Scam in India
It has come to our attention that a scam operation poses as Manhattan Review in India. Customers are warned that this is not a sanctioned operation by Manhattan Review New York, so you will not get the quality instruction that is generally associated with Manhattan Review. Further, this fraudulent entity has started to offer "franchise opportunities." Please note that you are very likely to lose all investment if you engage with such a counterfeit operation that has no right to use the Manhattan Review name. We maintain a Manhattan Review India Scam FAQ, please visit there for further information.
ACT Prep Courses in Warangal (Telangana)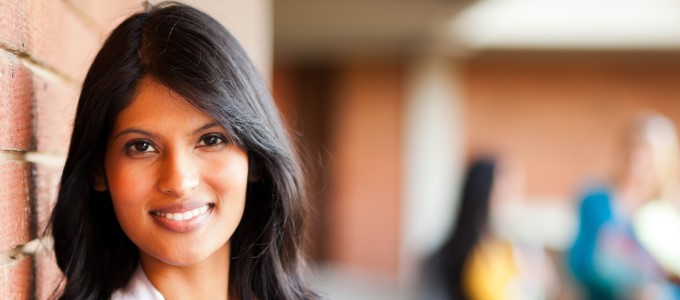 Manhattan Review ACT Prep in Warangal
Manhattan Review's ACT prep services in the Warangal area ease admission to the most outstanding American universities and colleges by producing upper-percentile test scores. We provide many convenient ACT options and services either online or on-site in Warangal, consisting of customized ACT tutoring, group ACT courses, online ACT study, and ACT practice exams. Manhattan Review, a major international test prep company established in 1999, is known for the quality of our international student test preparation. Manhattan Review's test prep teaching has given way to the scores needed for admission to a number of highly selective American universities, including Johns Hopkins, Harvard, Columbia, Brown, Princeton, Stanford, George Washington University, Carnegie Mellon, the University of Pennsylvania, Duke, Georgetown, Swarthmore, the University of Virginia, the National Institute of Technology Warangal, and many more. Top companies in Warangal, such as Radiant Technologies, Pradesh Grameena Vikas Bank, SVAPPS Software Solutions, Andhra and Kinnera Seeds have hired past Manhattan Review students, as have Enterprise Products Partners, JP Morgan Chase, Prudential Financial, CVS Health, and other Fortune 500 companies. Get ready for a future of success with the ACT services offered at Manhattan Review's Coaching Centers in the city of Warangal.
The ACT is the United States' most popular evaluation for undergraduate university admission and one the globe's most widely taken standardized exams (more than 2 million students sit for the ACT annually). The median ACT composite score (the sum of the four required section scores, divided by four) is about 21, but elite universities expect their applicants to produce scores of 30 or more. American universities that demand standardized testing will invariably accept ACT scores for undergraduate admission, and no institution has a clearly stated preference for the SAT, the ACT's primary rival. If a given student is more self-assured with the ACT's structure and content, he or she can get ready for the test without worrying about any disadvantages in the admissions process. Manhattan Review's private ACT coaching and ACT group classes in Warangal prepare students for all sections of the ACT with complete coverage of ACT study techniques, ACT exercises, and ACT testing strategies. Begin your ACT learning process in Warangal immediately at Manhattan Review's Coaching Centers. Email, phone, email, or contact us online for more information.
Why Manhattan Review ACT Prep Centers are the Best in Warangal
Manhattan Review provides ACT coaching in Warangal that is thoroughly focused on results, and we understand that we have a responsibility to provide our students with the best possible ACT instruction. The quality of our ACT programs comes from the impressive credentials of our instructors, the variety of our teaching approaches, the rigor of our course texts, and the commitment of our team of student support professionals. Manhattan Review's ACT teachers are carefully chosen for their credentials, experience, and teaching styles, and they are then comprehensively trained in our methods and materials. Manhattan Review's ACT coaches use student engagement as the basis of all of their teaching, due to the fact that we realize that student engagement is a prerequisite to effective educational outcomes. Manhattan Review's Turbocharge Your ACT guides function as reference works, course texts, and study aids. The series helps students acquire all of the most vital ACT skills. Manhattan Review in Warangal is your top resource for higher test scores and university applications that are more persuasive.
The Manhattan Review 'Turbocharge Your ACT' Series is Considered the Best ACT Prep Material Available
The Turbocharge Your ACT series has just been published in a revised and expanded edition, and these books aid test-takers in preparing for the ACT through a comprehensive approach to the test. Our series of ACT books has led to countless higher test scores for students in dozens of European, Asian, South American, North American, and African countries. The Turbocharge Your ACT series provides easily understood and up-to-date coverage of ACT skill development along with copious practice exercises and test-taking tips, making these books the only ACT reference works you'll ever need. The Turbocharge Your ACT series includes instruction in ACT English, math, science, reading, and essay writing from the most fundamental through the most advanced levels, giving students an ultimate study resource for ACT preparation at all levels of the learning process. As many prior test-takers have learned, students who work through the full series acquire all of the abilities needed to reach their desired ACT sectional and composite scores.
About Manhattan Review's Founder Prof. Dr. Joern Meissner
Manhattan Review began providing test prep classes in 1999 using the original ideas of Prof. Dr. Joern Meissner, and we have become an international company that has produced countless elite ACT, SAT, GRE, GMAT, IELTS, TOEFL, and LSAT scores. Prof. Dr. Meissner earned a diploma in Business Management from the University of Hamburg and a PhD in Management Science from Columbia Business School. He is an influential academic with publications on topics such as revenue management, supply chain management, and dynamic pricing, and he has taught management classes at the University of Hamburg, Lancaster University Management School, the University of Mannheim, and the Leipzig Graduate School of Management. He has also lectured widely on management topics at other postsecondary institutions, developed executive education courses, and taught business English classes to employees of major companies.
Hyderabad Tarnaka
Course Venue: Tarnaka, Secunderabad, Hyderabad, Telangana, India