Manhattan Review Scam in India
It has come to our attention that a scam operation poses as Manhattan Review in India. Customers are warned that this is not a sanctioned operation by Manhattan Review New York, so you will not get the quality instruction that is generally associated with Manhattan Review. Further, this fraudulent entity has started to offer "franchise opportunities." Please note that you are very likely to lose all investment if you engage with such a counterfeit operation that has no right to use the Manhattan Review name. We maintain a Manhattan Review India Scam FAQ, please visit there for further information.
ACT Coaching in Visakhapatnam (Andhra Pradesh, India)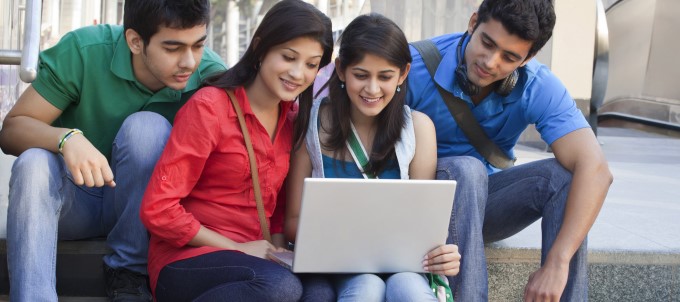 Manhattan Review's ACT Coaching Center in Visakhapatnam
Visakhapatnam students striving for superior performance on the ACT can meaningfully increase their scores and significantly strengthen their college applications with Manhattan Review's local ACT coaching services. Manhattan Review is Visakhapatnam's most experienced and proven resource for private ACT coaching in one-on-one format, ACT group classes in on-site format, ACT learning curricula through online interactive format, as well as ACT practice exams. Manhattan Review has been instructing the ACT and other standardized tests in major European, Asian, North American, South American, and African cities since 1999, and countless international clients have eased admission to their first-choice American universities thanks to our coaching. A short list of the elite schools at which Manhattan Review students have studied includes Stanford, Stanford, the University of California-Berkeley, Yale, Harvard, MIT, Brown, Columbia, the University of Virginia, the University of Pennsylvania, Johns Hopkins, and Carnegie Mellon. Many of our former test prep students are now accomplished professionals working for companies all over the world, including Visakhapatnam firms such as IBM, Sutherland, HSBC, Tata Business Support Services, Aurobindo Pharma, and Torrent Pharma.
The ACT has been available to students since 1959, and this long history contributes to the test's credibility among postsecondary educators. Also significant is the fact that more than 2 million students take the ACT annually, which is even more than the number of pupils who select the SAT. The ACT consists of four sections (English, reading, math, and science) as well an optional writing section, and the test as a whole takes about three hours and 35 minutes to finish. The average ACT composite score for the most recent group of about 5.86 million test-takers over the past three years is approximately 21 on a scale of 1 to 36. Competitive applications to the most selective American universities must almost always include ACT scores of 30 or higher. Manhattan Review's ACT prep courses and private tutoring plans help Visakhapatnam (Vizag) students attain elite ACT scores through multi-faceted and highly informative instruction that spans all portions of the ACT, as well as strategies for organizing study plans and techniques to use while taking the test itself. Become a Manhattan Review student today by getting in touch with our Visakhapatnam office for more information on our ACT classes and private ACT coaching.
Why Manhattan Review's ACT Coaching Center is the Best in Visakhapatnam
Manhattan Review's ACT coaching center offers ACT learning programs that are informed by substantial experience in and careful study of every element and nuance of test prep teaching and learning. Our course materials, teaching methods, and coaches set the standard for the test prep industry. Manhattan Review is the creator and publisher of the Turbocharge Your ACT series of guides, which are utilized by countless ACT learners as customized study aids, reference works, and course textbooks. This multi-volume series consists of titles that help cultivate all of the most important ACT skills. Manhattan Review has created engaging methods of instruction through our original ideas on test prep, worked out over many years of trial and error, all in consultation with cutting-edge pedagogical research. Finally, Manhattan Review hires only the most qualified and experienced ACT educators. All of our ACT teachers are given additional training in Manhattan Review's methods and materials to guarantee that they offer our students with the best possible educational experience. Manhattan Review in Visakhapatnam is quite simply a more effective ACT coaching resource than any other company.
Manhattan Review's 'Turbocharge Your ACT' Series is the Best ACT Coaching Material Available
The Turbocharge Your ACT series of test guides was written and published to aid students in improving their scores with a total approach to the development of ACT skills. Now in a new and updated version, our series has helped numerous students around the globe efficiently and effectively prepare for the ACT scores necessitated or expected by elite postsecondary institutions. Manhattan Review's ACT prep books exactly and concisely target each ACT skill area and break down the different test sections in a way that is both comprehensive and accessible, teaching test-takers everything necessary to reach their target ACT scores. The Turbocharge Your ACT series is the number one study resource for every level of the ACT preparation process, helping all types of students cultivate the most relevant and useful ACT study plans, content knowledge, and testing abilities. Our books are quite simply the best ACT guides in print today.
About Manhattan Review's Founder Prof. Dr. Joern Meissner
Joern Meissner is an educator and academic whose innovative ideas, concepts, and applicable theories on test preparation facilitated the establishment of Manhattan Review in 1999. Prof. Dr. Meissner has been a professor at the postsecondary level for more than 25 years, and he has held faculty appointments at Lancaster University Management School, the University of Hamburg, the Leipzig Graduate School of Management, and the University of Mannheim. His scholarship on supply chain management, dynamic pricing, and revenue management has been published in the field's leading journals. His academic credentials include a diploma in Business Management from the University of Hamburg and a PhD in Management Science from Columbia University's Business School. Manhattan Review is now a worldwide company that has helped a very large number of students attain higher ACT, SAT, GMAT, GRE, LSAT, TOEFL, and IELTS scores. Although Prof. Dr. Meissner is a committed scholar, he finds communicating his ideas to others as an educator to be even more fulfilling. This philosophy is and always will be the foundation of Manhattan Review's educational mission.
ACT Private Tutoring
Hours package 12 to 48 hours, Personalized 1-on-1 Tutoring, In Person or Live Online
Visakhapatnam, Andhra Pradesh
ACT Private Course
12 hours in total, Personalized 1-on-1 Course, In Person or Live Online
Visakhapatnam, Andhra Pradesh
Visakhapatnam
Course Venue: Visakhapatnam, Andhra Pradesh, India