ACT Prep Courses in Kukatpally (Hyderabad, Telangana)
Manhattan Review ACT Prep in Kukatpally
Manhattan Review's ACT prep services in the Hyderabad Kukatpally area assist in admission to elite American universities via higher test scores. We offer a full array of ACT options that may be taken either on-site in Kukatpally or online, including brick-and-mortar ACT group classes, private ACT coaching, and ACT study in online interactive format. Kukatpally students also greatly benefit from our simulated ACT practice exams, which feature optimal evaluation value and guidance for ACT study curricula. Manhattan Review, a company established in 1999, is known to instructors as the world's top resource for international student test preparation, and our experience with international test-takers cannot be rivaled by any competing test prep firm. Our ACT teaching has facilitated admission to a number of highly choosy American universities, including Columbia, Harvard, Stanford, Princeton, Johns Hopkins, the California Institute of Technology, the University of Pennsylvania, Georgetown, Carnegie Mellon, the University of Wisconsin, and many more. Top tier companies in Hyderabad and Kukatpally, such as GVK, Inno Garage, Tata Business Support Services, TruJet, Perigreen, and Siddhis Software Services have competed to hire former Manhattan Review students. Prepare for a future of achievement with Manhattan Review's ACT prep courses and individual ACT coaching for students living in the Kukatpally region.
With over 2 million yearly test administrations, the ACT is the United States' most popular evaluation for undergraduate university admission and one the world's most widely taken standardized exams. The ACT has long been the SAT's main competitor, and since 2011, it has been taken by more students than the SAT. Every American university that necessitates standardized testing will accept scores for either evaluation, and there is little proof that most institutions prefer one test over the other. Students who are more comfortable with the ACT's content and structure can therefore get ready for the exam with self-assuredness and not concern themselves with any ACT admission disadvantages, real or perceived. Manhattan Review's ACT group courses and private ACT coaching in Kukatpally prepare students for all portions of the ACT with comprehensive coverage of ACT study techniques, ACT exercises, and ACT testing strategies. Find out how to get started on Kukatpally's best ACT coaching by getting in touch with Manhattan Review today.
Why Manhattan Review's ACT Coaching Center is the Best in Kukatpally
Manhattan Review offers ACT coaching in Kukatpally that is driven by results, and our teaching has helped thousands of students in attaining their goals for postsecondary study. The success of our ACT private coaching plans and courses lies in the strong credentials of our educators, the ingenuity of our instructional approaches, the quality of our course materials, and the commitment of our student support staff. Manhattan Review's ACT instructors are carefully chosen for their instructional experience, impressive credentials, and engaging styles of teaching, and they are then comprehensively trained in our materials and methods. Unlike many test prep firms, Manhattan Review integrates our ACT coaching with the realization that student engagement is a prerequisite to the best educational outcomes. Manhattan Review's Turbocharge Your ACT series of guides are utilized as reference works, course texts, and study aids. This multi-volume series consists of individual books that help students master a variety of essential ACT skills. Manhattan Review in Kukatpally is your best resource for improved test scores and more persuasive university applications.
The Manhattan Review 'Turbocharge Your ACT' Series is Considered the Best ACT Prep Material Available
The Turbocharge Your ACT series facilitates test-takers to get ready for high ACT scores through a comprehensive approach to the test. Countless students around the globe have enhanced their ACT skills and scores by using Manhattan Review's ACT guides. The latest edition of the series provides accessible and current ACT instruction without forgoing the fine points of ACT skill cultivation. Manhattan Review's ACT prep books consist of thorough examinations of each ACT section and all types of ACT exercises, practice exercises, and test-taking tactics that help students enhance their scores. These books cover ACT math, English, science, and reading from the most fundamental through the most advanced levels, and the Turbocharge Your ACT series is therefore the most complete study resource for all stages of ACT preparation. Students who work through the full series equip themselves with all of the abilities needed for their highest possible ACT scores.
About Manhattan Review's Founder Prof. Dr. Joern Meissner
Business school professor Joern Meissner established Manhattan Review in 1999 to offer a more effective way to prepare for the major standardized tests used in undergraduate and graduate university admissions, and his original test prep lectures have grown into a worldwide company that has assisted countless students achieve higher ACT, SAT, GRE, GMAT, LSAT, TOEFL, and IELTS scores. Prof. Dr. Meissner holds a diploma in Business Management from the University of Hamburg and a PhD in Management Science from Columbia University Business School. He is a highly regarded authority on important business topics such as supply chain management, dynamic pricing, and revenue management, and he has taught business courses to thousands of students at the University of Hamburg, the Leipzig Graduate School of Management, Lancaster University Management School, and the University of Mannheim. Prof. Dr. Meissner thoroughly relishes his scholarly research, but he finds conveying his ideas to others as an educator to be even more rewarding. This philosophy is the guiding principle of Manhattan Review's test prep services.
Hyderabad Kukatpally
Course Venue: Kukatpally, Hyderabad, Telangana, India
Our Books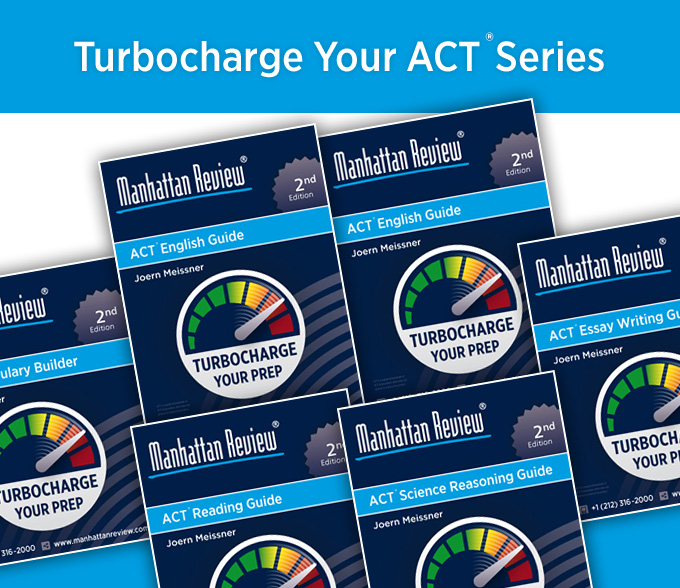 As Seen In