ACT Prep Courses in Visakhapatnam (Andhra Pradesh, India)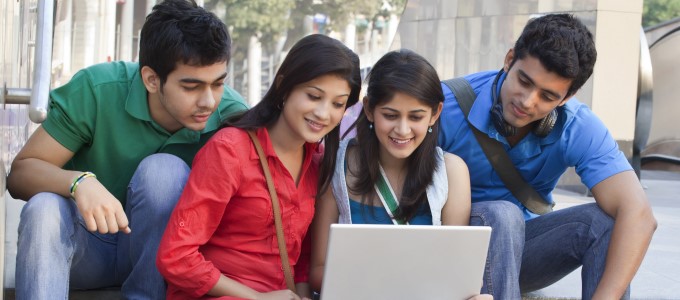 Manhattan Review ACT Prep in Visakhapatnam
Manhattan Review's ACT prep services in the city of Visakhapatnam facilitate acceptance to elite American universities through increased test scores. We provide a full array of ACT options that may be taken either on-site in Visakhapatnam (Vizag) or online, including private ACT coaching, brick-and-mortar ACT group classes, and ACT study in online interactive format. We also offer Visakhapatnam students with highly realistic ACT practice exams that consist of great value and guidance for ACT study. Manhattan Review, a company founded in 1999, is known to instructors as the world's premier resource for international student test preparation, and our experience with international test-takers cannot be rivaled by any competing test prep firm. Our ACT instruction has eased admission to countless highly selective American postsecondary institutions, including Yale, Harvard, Stanford, Princeton, Johns Hopkins, MIT, the University of Pennsylvania, Carnegie Mellon, Georgetown, and many, many more. Top companies in Visakhapatnam, such as IBM, Wipro, Lenexa, HSBC, Reddy's Lab, Torrent Pharma, and Mylan have competed to hire former Manhattan Review students. Begin jumpstarting your plan for a future of success with Manhattan Review's ACT individual ACT coaching and ACT prep courses and for residents of the Visakhapatnam area.
With more than 2 million yearly test-takers, the ACT is now the most popular evaluation for undergraduate university admission in the United States, and it is also one the world's most widely administered standardized tests. The ACT has long been the SAT's primary rival, and since 2011, the ACT has been taken by more students than the SAT. All American universities that require standardized testing from their applicants will accept either test, and external data indicate that institutions do not prefer one test over the other. Students who are more comfortable with the ACT's structure and content can therefore prepare for the test with self-assuredness and not worry about any ACT admission disadvantages real or perceived. Manhattan Review's individual ACT coaching and ACT group courses in Visakhapatnam (Vizag) thoroughly prepare students for all sections of the exam with comprehensive instruction through ACT exercises, effective ACT study tactics, and ACT testing strategies. Learn how to get started on Visakhapatnam's best ACT coaching by contacting Manhattan Review today.
Why Manhattan Review's ACT Coaching Center is the Best in Visakhapatnam
Manhattan Review offers the most results-driven and student-centered ACT coaching that can be found in Visakhapatnam, and our teaching has assisted thousands of students attain their goals for postsecondary study. The success of our ACT private coaching plans and courses and lies in the strong credentials of our instructors, the ingenuity of our instructional methodologies, the superior quality of our course materials, and our unmatched student support services. Manhattan Review's ACT teachers are selected for their elite credentials, high levels of experience, and engaging styles of teaching, and they are comprehensively trained in our proven methods and materials. Unlike many test prep firms, Manhattan Review implements our ACT coaching with the realization that student engagement is a prerequisite to the best educational outcomes. Manhattan Review's Turbocharge Your ACT series of guides serves as course textbooks, reference works, and customized study aids. This multi-volume series includes individual books that assist students master a breadth of necessary ACT skills. Manhattan Review in Visakhapatnam is your elite resource for higher test scores and stronger university applications.
The Manhattan Review 'Turbocharge Your ACT' Series is Considered the Best ACT Prep Material Available
The Turbocharge Your ACT series enhances high ACT scores through a comprehensive approach to ACT skill cultivation. Countless students around the world have enhanced their ACT skills and scores by using Manhattan Review's ACT guides. The latest version of the series is architected to provide relatable ACT instruction without sacrificing academic rigor. Manhattan Review's ACT prep books consist of thorough examinations of each ACT section and all types of ACT exercises, practice exercises, and test-taking tips that help students raise their scores. Spanning all of the necessary material in ACT math, English, science, and reading from the most fundamental through the most advanced stages, the Turbocharge Your ACT series is the premier study resource for all levels of ACT preparation. Students who work through the complete series gain all of the knowledge, skills, and strategic test-taking approaches needed for their highest possible ACT scores.
About Manhattan Review's Founder Prof. Dr. Joern Meissner
Joern Meissner, Manhattan Review's founder, established Manhattan Review in 1999 to provide students worldwide a better means to prepare for the major standardized tests used in undergraduate and graduate university admissions. His original concepts, theories, and ideas on test preparation have grown into a global company that has helped thousands of students achieve higher ACT, SAT, GRE, GMAT, LSAT, TOEFL, and IELTS scores. Prof. Dr. Meissner has a diploma in Business Management from the University of Hamburg, in addition to a PhD in Management Science from Columbia University Business School. He is a well-respected authority on supply chain management, dynamic pricing, and revenue management, and he has taught business courses at the Lancaster University Management School, the University of Hamburg, the Leipzig Graduate School of Management, and the University of Mannheim. Meissner thoroughly enjoys his scholarly research, but he finds communicating his ideas to others as an educator to be even more rewarding. This philosophy is and always will be the guiding principle of Manhattan Review.
Visakhapatnam
Course Venue: Visakhapatnam, Andhra Pradesh, India
Our Books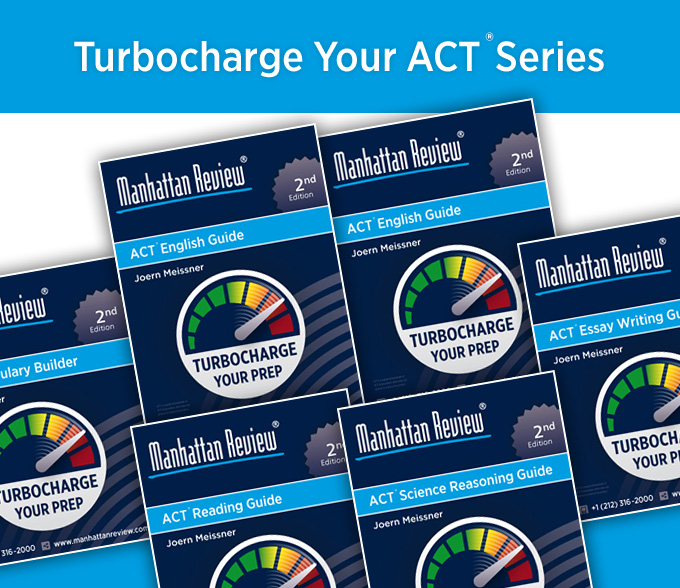 As Seen In