ACT Prep Courses in Madhapur (Hyderabad, Telangana)
Manhattan Review ACT Prep in Madhapur
Manhattan Review's ACT prep offerings in the Hyderabad Madhapur region facilitate admission to elite American universities via higher test scores. We offer a variety of flexible and convenient ACT options that are available either on-site in Madhapur or online, including personalized ACT tutoring, ACT group courses in on-site format, and online ACT study. Madhapur students also benefit greatly from our realistic ACT practice exams, which consist of optimal assessment value and guidance for ACT further study plans. Manhattan Review, the globe's top worldwide test prep company since we were established in 1999, is known for the quality of our international student test preparation, which no other firm can provide. Manhattan Review's ACT teaching has given way to the test scores required for admission to a number of highly choosy American universities, including Johns Hopkins, Columbia, Harvard, Brown, Stanford, Yale, Princeton, the California Institute of Technology, the Georgia Institute of Technology, the University of Pennsylvania, Carnegie Mellon, Georgetown, the University of Virginia, Emory, as well as many more. Premier companies in Hyderabad and Madhapur, such as Inno Garage, Tata Business Support Services, Perigreen, Niteo IT Solutions, and Mantra Web Solutions, have hired past Manhattan Review students. Prepare for a future of achievement with Manhattan Review's ACT prep courses and individual ACT coaching for students residing in Madhapur.
With more than 2 million test administrations annually, the ACT is the United States' most popular evaluation for undergraduate university admission and one the world's most widely taken standardized exams. Rivalry between the ACT and the SAT has led to innovations for both tests, and the ACT surpassed the SAT as the most popular in 2011. All American universities that expect standardized testing will take scores for either evaluation, and there is little proof that most institutions prefer one test over the other. If a given student is more self-assured with the ACT's structure and content, she can prepare for the exam without worrying about any drawbacks in the admissions process. Manhattan Review's ACT group classes and private ACT coaching in Madhapur prepare students for all portions of the ACT with complete coverage of ACT exercises, ACT study techniques, and ACT testing strategies. Learn how to get start your journey towards highly effective ACT coaching by getting in touch with Manhattan Review in Madhapur immediately.
Why Manhattan Review's ACT Coaching Center is the Best in Madhapur
Manhattan Review offers ACT coaching in Madhapur that is driven by results, and our teaching has aided countless students in attaining their goals for postsecondary study. The quality of our ACT programs is derived from the top tier credentials of our teachers, the originality of our teaching approaches, the rigor of our course texts, and the commitment of our support team. Manhattan Review's ACT instructors are meticulously chosen for their instructional experience, impressive credentials, and engaging styles of teaching, and they are then comprehensively trained in our methods and materials. Manhattan Review's ACT coaches assume that student engagement is a requirement to truly effective educational outcomes, a viewpoint that has been repeatedly validated. Manhattan Review's Turbocharge Your ACT guides are utilized as course texts, reference works, and study aids. The series consists of informative volumes that help students master all of the most essential ACT skills. Manhattan Review in Madhapur is your best resource for higher test scores and more impressive university applications.
The Manhattan Review 'Turbocharge Your ACT' Series is Considered the Best ACT Prep Material Available
The Turbocharge Your ACT series facilitates test-takers to get ready for the ACT through a comprehensive approach to the test, and our series of ACT books has led to countless higher test scores for students everywhere. The latest edition of the series provides easily understood and up-to-date ACT coverage of the larger and smaller aspects of ACT skill cultivation. Manhattan Review's ACT prep books feature voluminous practice exercises, thorough examinations of each ACT section and skill type, and test-taking tips that aid students in improving their scores. The Turbocharge Your ACT series includes instruction in ACT math, English, science, and reading from the most basic through the most advanced levels, giving students a comprehensive study resource for ACT preparation at all levels of the learning process. Students who work through the full series acquire all of the abilities required to reach their ideal ACT scores.
About Manhattan Review's Founder Prof. Dr. Joern Meissner
Prof. Dr. Joern Meissner established Manhattan Review in 1999 to offer more effective preparation for the major standardized tests used in university admissions, and his ideas on test prep teaching and learning have given way to a global company that has assisted thousands of students attain higher ACT, SAT, GRE, GMAT, IELTS, TOEFL, and LSAT scores. Prof. Dr. Meissner holds a diploma in Business Management from the University of Hamburg and a PhD in Management Science from Columbia University Business School. He is an influential academic with publications on topics such as supply chain management, revenue management, and dynamic pricing, and he has instructed business courses to many students at the Lancaster University Management School, the University of Hamburg, the University of Mannheim, and the Leipzig Graduate School of Management. Prof. Dr. Meissner greatly relishes his academic research, but he finds communicating his ideas to others as an educator to be even more fulfilling. This philosophy underpins all of Manhattan Review's test prep services.
Hyderabad Madhapur
Course Venue: Madhapur, Hyderabad, Telangana, India
Our Books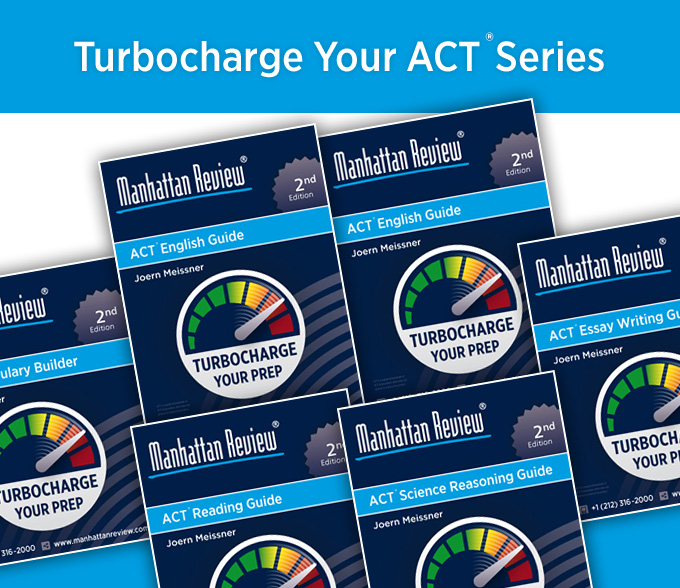 As Seen In