GRE Prep Courses in Warangal (Telangana)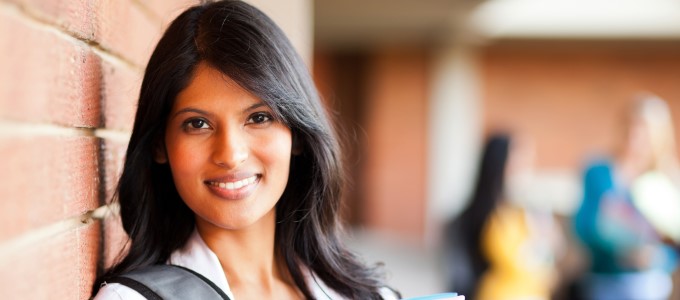 Manhattan Review GRE Prep in Warangal
Students living in Warangal can excel on the Graduate Record Examination (GRE) at Manhattan Review's Coaching Centers. Our company is Warangal's premier resource for in-person GRE prep courses, GRE tutoring, GRE online study, as well as GRE diagnostic practice exams. Manhattan Review's GRE test prep has been assisting students around the globe gain admission into their preferred graduate programs since our inception in 1999. Our GRE clients have eased admittance to elite schools such as Stanford, Harvard, the University of Pennsylvania, Cambridge, Oxford, the National Institute of Technology Warangal, Notre Dame, Johns Hopkins, the Massachusetts Institute of Technology, University College London, Columbia, Carnegie Mellon, several campuses in the University of California system, and countless others. Manhattan Review's previous GRE students are now employed with Fortune 500 companies and businesses in the Warangal region, including CVS Health, State Farm Insurance, Dow Chemical, Alliance Infotech, Enterprise Products Partners, Garg Agro Tech, Kinnera Seeds, and Radiant Technologies. Learn how you can begin Warangal's best GRE preparation by getting in touch with Manhattan Review for answers to all of your questions on our GRE group courses, individual coaching, as well as other services.
The GRE's main purpose is to assess graduate school applicants in numerous academic disciplines, and business schools are actually increasingly accepting the GRE in lieu of the GMAT. GRE scores range from 130 to 170 each for the verbal and quantitative reasoning sections and from 0 to 6 for the analytical writing section. Data published by Educational Testing Service (ETS), the administrator of the GRE, reveal that median section scores are roughly 153 quantitative, 150 verbal, and 3.5 analytical writing (these scores are based on over 1.75 million exams). Manhattan Review's GRE prep classes and individual GRE coaching thoroughly prepare our clients to significantly surpass these GRE averages with comprehensive teaching in GRE study strategies, GRE academic skills, and GRE testing abilities. Manhattan Review's Warangal GRE coaches are the most accomplished and committed GRE educators in the region. Rely on Manhattan Review's Coaching Centers in Warangal for GRE services with proven results.
Why Manhattan Review GRE Prep Centers are the Best in Warangal
Manhattan Review in Warangal provides our students numerable choices for their GRE preparation, with individual, group, online, or on-site, services available at consistent and conveniently scheduled times. All GRE students can choose the GRE study plans that are ideal for their particular learning needs, learning styles, and schedules. Manhattan Review's GRE programs were cultivated through vast GRE teaching experience and insights from the most venerated educational research, and our instruction has given way to thousands of highly favorable learning results. The success of our GRE programs is rooted in the best course materials, the most cutting-edge methods of instruction, and the most qualified GRE teachers in Warangal. We have been dedicated to GMAT learning and teaching for many years, and we know the test and how to instruct it to international students better than any other firm in the market. Manhattan Review's Turbocharge Your Prep series includes volumes all sections of the GRE. These books have been of real benefit to students, both as texts for our GRE courses and as aids for continued study. Manhattan Review's GRE services in Warangal give way to the test score results our students anticipate for their best graduate school admission prospects.
Manhattan Review's 'Turbocharge Your GRE' Series is Considered the Best GRE Prep Material Available
The Turbocharge Your GRE series of prep books spans all of the verbal, quantitative, and writing skills needed for top GRE performance. Utilized by GRE students and teachers everywhere, Manhattan Review's GRE prep books are the most professional GRE study aids and reference works available to test-takers today. The full series has been thoroughly written to provide GRE students the most comprehensive and recent GRE information, which helps test-takers achieve their most meaningful GRE score improvements. Manhattan Review's Turbocharge Your GRE series shows students how to increase their abilities in all areas assessed by the exam, and our textbooks integrate academic rigor with accessibility for optimal effectiveness. This complete GRE series features thorough coverage of GRE content, study strategies, and testing skills for GRE quantitative, verbal, and writing concepts from the most fundamental through the most advanced levels, allowing students at all levels of GRE study to optimize their GRE preparation. The Turbocharge Your GRE series gives way to test-takers who are ready for the exam and self-assured in their GRE studies.
About Manhattan Review's Founder Prof. Dr. Joern Meissner
Manhattan Review President and CEO Joern Meissner has been a teacher, academic, and test prep innovator for 25 years. He has a PhD in Management Science from Columbia Business School, and he also earned a diploma in Business Management from the University of Hamburg. He has taught at the University of Hamburg, the Leipzig Graduate School of Management, Lancaster University Management School, and the University of Mannheim. His published work on dynamic pricing, supply chain management, and revenue management has appeared in the European Journal of Operations Research, the Naval Research Logistics, and other elite academic serials. Prof. Dr. Meissner is a committed scholar and an even more dedicated educator. This philosophy of scholarship in the service of teaching has always guided Manhattan Review, and our firm is now the globe's leading resource for GRE, GMAT, SAT, LSAT, ACT, TOEFL, and IELTS preparation services in a wide variety of learning layouts.

I wanted to thank you for helping me with the GRE prep and let you know that your teaching tactics worked! I took the exam yesterday and got an 800 on the math, 570 on the verbal and who knows about the writing but hopefully it's not below a 4! The verbal is tricky with those silly words but I am happy with my score and ready to walk away from this ETS madness. Thanks again and all the best!
- Sophia (This student took a GRE class)
Warangal
Course Venue: Warangal, Telangana, India
Our Books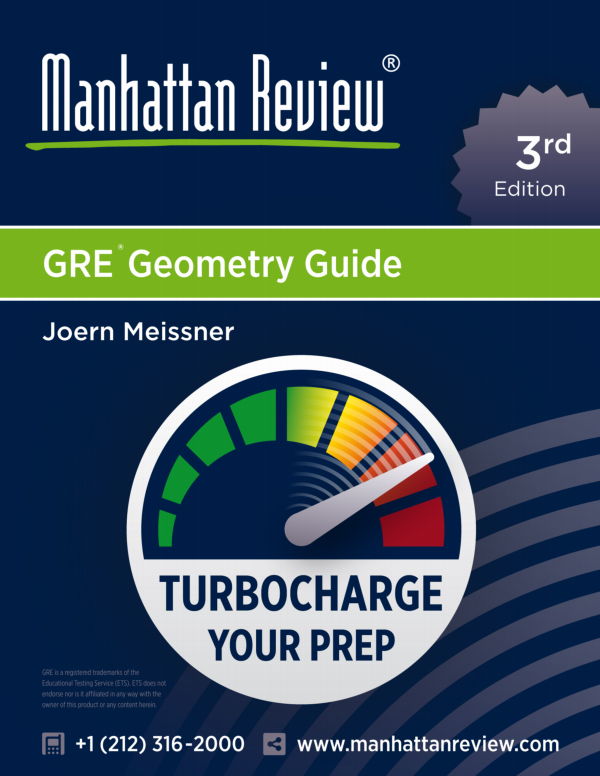 As Seen In