Manhattan Review Scam in India
It has come to our attention that a scam operation poses as Manhattan Review in India. Customers are warned that this is not a sanctioned operation by Manhattan Review New York, so you will not get the quality instruction that is generally associated with Manhattan Review. Further, this fraudulent entity has started to offer "franchise opportunities." Please note that you are very likely to lose all investment if you engage with such a counterfeit operation that has no right to use the Manhattan Review name. We maintain a Manhattan Review India Scam FAQ, please visit there for further information.
GRE Prep Courses in Kukatpally (Hyderabad, Telangana)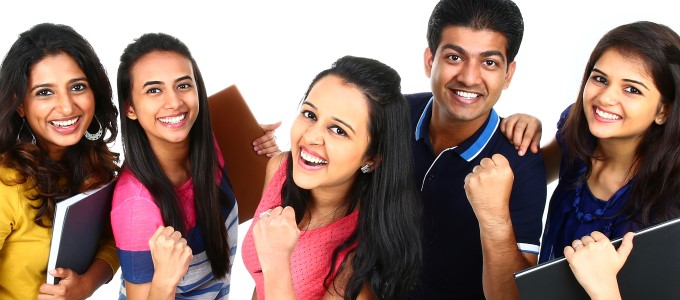 Manhattan Review GRE Prep in Kukatpally
Students residing in Kukatpally can attain their Graduate Record Examination (GRE) ideal scores with Manhattan Review's professional test prep services. We are Kukatpally's top provider of GRE on-site prep courses, GRE online instruction, GRE individual coaching, and GRE practice exams. Manhattan Review's test prep has been assisting students around the globe gain acceptance to their preferred universities since our firm was founded in 1999. Our GRE clients have been admitted to graduate programs at elite schools such as Stanford, Oxford, Cambridge, Harvard, Princeton, the University of Pennsylvania, Johns Hopkins, MIT, the University of Edinburgh, Columbia, Dartmouth, Carnegie Mellon, and many more. Manhattan Review's past GRE students are now working for Fortune 500 companies and businesses in the Kukatpally/Hyderabad region, such as JP Morgan Chase, State Farm Insurance, Tata Business Support Services, United Continental Holdings, Walgreens Boots Alliance, Inno Garage, Aurobindo Pharma, Indian Immunologicals Limited, and Nidhula Technologies. Learn more about how you can get started on Kukatpally's premier GRE preparation by getting in touch with Manhattan Review immediately. Email, phone, email, or reach out to us online for answers to all of your inquiries on our GRE coaching services.
The main purpose of the GRE is to assess graduate school applicants across various academic disciplines, and business schools are increasingly allowing potential students to take the GRE in lieu of the GMAT. The GRE is scored from 130 to 170 each for the quantitative and verbal reasoning sections and from 0 to 6 for the analytical writing portion. Educational Testing Service (ETS) reports that median section scores are precisely 150 verbal, 153 quantitative, and 3.5 analytical writing (these numbers are derived from about 1.75 million test administrations over three years). Manhattan Review's GRE prep classes and individual GRE coaching thoroughly prepare our clients for the GRE with thorough instruction in GRE sectional content, GRE testing strategies, and GRE study techniques. Manhattan Review's Kukatpally staff of GRE educators has been created with great care, and we have chosen only the most accomplished and committed GRE instructors. Choose Manhattan Review in Kukatpally for the city's most proven and venerated GRE instruction.
Why Manhattan Review's GRE Coaching Center is the Best in Kukatpally
Manhattan Review's Coaching Centers in Kukatpally provide our clients options for their GRE study, with group, on-site, individual, or online learning curricula available at regular and easily scheduled times. Each GRE learner can select the GRE study plan that is best for his or her learning requirements and preferences. Manhattan Review's GRE programs were cultivated through countless years of experience and insights from the best educational research, and our instruction has facilitated tens of thousands of highly favorable learning outcomes. Our GRE programs consist of original methodologies of instruction, comprehensive course materials, and the finest teachers in Kukatpally. We have been devoted to GMAT learning and teaching for many years, and we know the test inside and out. Manhattan Review is the creator and publisher of the Turbocharge Your Prep series of GRE books, which includes volumes on individual elements and sections of the exam. These books have been of immeasurable benefit to a significant number of students as texts for our GRE classes or as aids for continued study. Manhattan Review's GRE coaching in Kukatpally gives way to the test score results our students need for admission to the finest graduate programs.
Manhattan Review's 'Turbocharge Your GRE' Series is Considered the Best GRE Prep Material Available
Turbocharge Your GRE is a series of guides that span all of the verbal, quantitative, and writing skills needed for elite scores on the GRE. Widely respected by GRE instructors and test-takers around the globe, Manhattan Review's GRE prep books are the most professional GRE study aids and reference works available anywhere. The full series has been meticulously constructed to provide GRE test-takers the most recent GRE preparation for maximum score enhancements. Manhattan Review's GRE prep books show students how to most effectively enhance their skills in all areas evaluated by the exam. Our textbooks integrate academic rigor with accessibility for optimal effectiveness. You'll learn all that you need to know about GRE testing strategies, exercises, and study approaches to increase your GRE scores. The full series consists of comprehensive coverage of GRE quantitative, verbal, and writing concepts from the most fundamental through the most proficient levels, allowing students at all stages of GRE study to optimize their GRE preparation. The full Turbocharge Your GRE series produces test-takers who are thoroughly prepared and self-assured in their test-taking skills.
About Manhattan Review's Founder Prof. Dr. Joern Meissner
Joern Meissner, Manhattan Review's founder,has been an instructor and academic for over 25 years. He has a diploma in Business Management from the University of Hamburg and a PhD in Management Science from Columbia Business School in New York City. He has held faculty appointments at the University of Hamburg, the Leipzig Graduate School of Management, Lancaster University Management School, and the University of Mannheim. His well-respected publications on topics such as supply chain management, dynamic pricing, and revenue management have appeared in a number of top journals. While Professor Meissner thoroughly relishes his research, he believes that grasping an idea is only half of the fun; imparting knowledge to others is even more fulfilling. This philosophy was essential to the founding of Manhattan Review and is the core of our company's mission.

I wanted to thank you for teaching my class and being such a dedicated instructor. When I first started studying for the GRE I was doing it from complete scratch as I had not done this type of math in many years. I was scoring in the low 300's, and was having trouble with some of the quick math necessary to do well on the test. Our class helped me figure out how to break down problems into commonly found concepts and to quickly do the computation to answer them (by, for example, factoring). I took the GRE this past Friday and scored a 720 in math -- much higher than I had originally hoped for when I started studying. I know your going the extra mile to help, both in tutoring and in class, really made a difference to my score. Thanks again!
- Puja (This student took out GRE Tutoring)
Hyderabad Kukatpally
Course Venue: Kukatpally, Hyderabad, Telangana, India