Manhattan Review Scam in India
It has come to our attention that a scam operation poses as Manhattan Review in India. Customers are warned that this is not a sanctioned operation by Manhattan Review New York, so you will not get the quality instruction that is generally associated with Manhattan Review. Further, this fraudulent entity has started to offer "franchise opportunities." Please note that you are very likely to lose all investment if you engage with such a counterfeit operation that has no right to use the Manhattan Review name. We maintain a Manhattan Review India Scam FAQ, please visit there for further information.
GRE Coaching in Madhapur (Hyderabad, Telangana)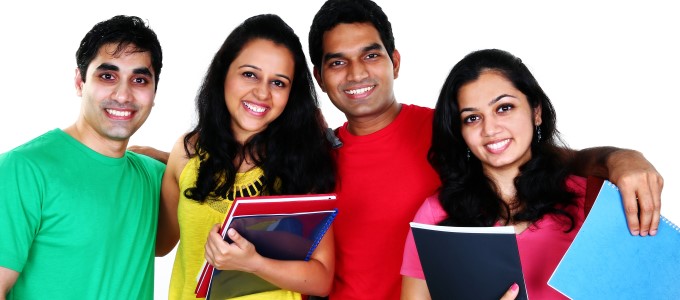 Manhattan Review GRE Coaching Centers in Madhapur
Manhattan Review is an international test prep firm that offers Madhapur's most optimal study options for the Graduate Record Examination (GRE). Madhapur students can attain their desired GRE scores with our on-site GRE prep courses, online interactive GRE instruction, customized GRE coaching, and GRE practice exams. Manhattan Review's GRE programs have been enhancing student test scores and increasing the odds of graduate school admission since we were established in 1999. Manhattan Review's GRE students are often admitted to elite graduate programs at top tier universities such as the California Institute of Technology, Princeton, Stanford, Harvard, Johns Hopkins, MIT, Northwestern, Oxford, the University of Chicago, Cambridge, the University of Michigan, and countless others. Manhattan Review alumni is now employed with great companies in Hyderabad and Madhapur (including Navayuga Infotech, Perigreen, TruJet, Kushal Information Technology, and Aurobindo Pharma) in addition to Fortune 500 companies in the United States (such as Proctor & Gamble, Archer Daniels Midland, World Fuel Services, and Express Scripts Holding). Manhattan Review's GRE group classes and private coaching services in Madhapur will assist you in achieving all of your goals for the future.
The GRE may be taken at exactly 700 test centers in more than 160 countries around the world. Graduate programs at American universities almost invariably require the submission of GRE scores for consideration of admission, and universities in many other countries will take the GRE. About 650,000 administrations of the GRE are given annually, and the GRE is therefore one of the globe's most popular graduate-level standardized tests. GRE requirements differ from program to program, but the top institutions strongly prefer applicants with upper-percentile GRE scores, at least on the section(s) that most closely align with a particular academic discipline. Manhattan Review's individual coaching and GRE prep classes in Madhapur instruct our students how to meet or exceed the GRE standards of their preferred graduate programs. Our GRE students learn how to conquer the entire GRE skillset, streamline their study plans, and how to optimize their scores through crucial test-taking tactics. Begin Madhapur's most proven and reliable GRE instruction immediately by getting in touch with Manhattan Review, either online, by email, or by phone.
Why Manhattan Review's GRE Coaching Center is the Best in Madhapur
Manhattan Review in Madhapur provides outstanding GRE instruction that derives its effectiveness from highly qualified GRE instructors, cutting-edge methods of instruction, industry-standard course materials, and unrivaled student support services. Manhattan Review students all over the globe have attained their GRE score requirements with our GRE services in group courses, on-site, online, as well as individual coaching formats, and we are the world's most experienced company for international student GRE preparation. Some test prep companies subject their students to boring instruction that replicates the same monotonous techniques over and over again, but at Manhattan Review, we realize that we cannot effectively teach our students without truly engaging them. We therefore only hire GRE educators whose teaching styles are as appealing as their teaching records are impressive. Our GRE teaching experiences have resulted in the publication of the Turbocharge Your Prep series of GRE guides. These guides serve as texts for our group GRE classes or personal coaching, and they are also broadly used as reference works for individual GRE study plans.
The Manhattan Review 'Turbocharge Your GRE' Series is Considered the Best GRE Coaching Material Available
Manhattan Review is pleased to announce the publication of the most recent edition of our Turbocharge Your GRE series, which aid GRE students learn everything required to receive their preferred scores on all test sections. Manhattan Review's GRE prep books are highly regarded by students and instructors around the world, and they offer the most comprehensive study assistance and GRE reference guidance available today. The full Turbocharge Your GRE series has been carefully devised to provide GRE students exhaustive and current GRE preparation for their most dramatic possible score enhancements. Manhattan Review's GRE prep books consist of detailed coverage of GRE verbal reasoning, quantitative reasoning, and analytical writing. Test-takers use the Turbocharge Your GRE series to acquire a better understanding of essential GRE skills, GRE content, and create the most effective GRE study plans. The Turbocharge Your GRE collection is intended for students at the beginning, intermediate, and advanced stages, and the series is therefore appropriate for all types of students at all stages of GRE study. Students become highly skilled and self-assured test-takers by working through the entire Turbocharge Your GRE series.
About Manhattan Review's Founder Prof. Dr. Joern Meissner
Joern Meissner, a vastly respected business school professor, established the test prep firm Manhattan Review in 1999. Prof. Dr. Meissner has a diploma in Business Management from the University of Hamburg in addition to a PhD in Management Science from Columbia Business School (an Ivy League institution). He has been instructing at the postsecondary level for over 25 years, and he is known to his students as a committed, enthusiastic, and engaging educator. He has taught at the Leipzig Graduate School of Management, Lancaster University Management School, the University of Hamburg, and the University of Mannheim. His writings on dynamic pricing, revenue management, and supply chain management have been published in several of the field's top academic journals. While Professor Meissner thoroughly relishes his research, he believes that conveying knowledge to others is an even better reward. This philosophy led to the creation of Manhattan Review, and it is a mantra that guides all of our company's educational offerings.
GRE Private Tutoring
Hours package 12 to 48 hours, Personalized 1-on-1 Tutoring, In Person or Live Online
GRE Private Course
12 hours in total, Personalized 1-on-1 Course, In Person or Live Online

Bill was wonderful! He was most helpful very thorough and patient. He explained everything multiple ways and answered all our questions. I appreciated the solutions work he did.
- Linnet (This student did GRE tutoring)
Hyderabad Madhapur
Course Venue: Madhapur, Hyderabad, Telangana, India