Manhattan Review Scam in India
It has come to our attention that a scam operation poses as Manhattan Review in India. Customers are warned that this is not a sanctioned operation by Manhattan Review New York, so you will not get the quality instruction that is generally associated with Manhattan Review. Further, this fraudulent entity has started to offer "franchise opportunities." Please note that you are very likely to lose all investment if you engage with such a counterfeit operation that has no right to use the Manhattan Review name. We maintain a Manhattan Review India Scam FAQ, please visit there for further information.
GRE Coaching in Warangal (Telangana)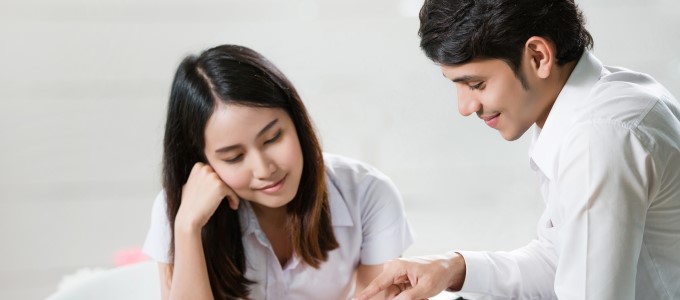 Manhattan Review GRE Coaching Centers in Warangal
Manhattan Review is a global education company that offers Warangal's best curricula and services for the Graduate Record Examination (GRE). Warangal students can attain their desired GRE scores with our one-on-one GRE coaching, online interactive GRE instruction, on-site GRE prep classes, and GRE practice exams. Manhattan Review's GRE programs have been enhancing student test scores and promoting admission to graduate school since our firm was established in 1999. Manhattan Review's GRE students are regularly accepted to graduate programs at high-quality universities such as the National Institute of Technology Warangal, Harvard, Stanford, Princeton, UCLA, the Massachusetts Institute of Technology, Oxford, Cambridge, the University of Chicago, the University of Michigan, the University of Virginia, Rice, and a variety of others. Many of Manhattan Review's GRE alumni have completed their graduate programs and are now employed by companies in Warangal (including Surya Industries, Harshitha Granites and Minerals, SR Infotech, and SVAPPS Software Solutions) as well as Fortune 500 companies in the United States (such as Microsoft, Prudential Financial, Express Scripts Holding, in addition to JP Morgan Chase). Manhattan Review's GRE group classes and private coaching services in Warangal will help you attain all of your goals for graduate school and for your future professional life.
Although the GRE is an American examination, it is available at test centers in more than 160 countries around the world (including, of course, India). Graduate programs at American universities (as well as those provided at many universities in other countries) will accept the GRE as part of an application, and in many instances, the test is required. About 650,000 students take the GRE yearly, making it one of the globe's most popular graduate-level examinations. GRE requirements differ from program to program, but the top institutions greatly prefer applicants with upper-percentile GRE scores, at least on the portions that most closely relate to an individual academic discipline. Manhattan Review's GRE preparation services in Warangal (possible in group, individual, online, and on-site layouts) teach our students how to meet and exceed the GRE expectations of their graduate programs. Our GRE students learn an entire GRE skillset, which consists of strong knowledge of GRE content, a solid understanding of GRE testing techniques, and a coherent approach to GRE study outside of class. Begin your journey with Warangal's best GRE instruction right away by getting in touch with Manhattan Review today.
Why Manhattan Review GRE Coaching Centers are the Best in Warangal
Manhattan Review's GRE services in Warangal consist of highly qualified GRE instructors, unmatched student support services, cutting-edge methods of instruction, and industry-standard class materials. Manhattan Review clients all over the world have met their test score requirements with our GRE programs, and we are the globe's only large-scale provider of GRE instruction particularly architected for international students. Some test prep companies subject their students to boring instruction with boring memory-based approaches to the GRE, but at Manhattan Review, we know that we cannot effectively instruct our students without engaging them. We therefore exclusively hire GRE educators whose teaching styles are as engaging as their credentials, and we give them extra training in our methods. Manhattan Review's publication of the Turbocharge Your Prep series of GRE guides gives our students and the wider public access to useful and informed GRE study aids and reference materials.
The Manhattan Review 'Turbocharge Your GRE' Series is Considered the Best GRE Coaching Material Available
The latest version of Manhattan Review's Turbocharge Your GRE series aids GRE students in learning all they need to know to receive their preferred scores on all sections of the test's most recent version. Manhattan Review's GRE prep books are highly regarded by educators and students around the world, and they provide the most comprehensive GRE reference guidance and study assistance available. The Turbocharge Your GRE series has been devised to offer GRE students current and exhaustive GRE preparation for all of their GRE study demands. Manhattan Review's GRE prep books include coverage of GRE quantitative reasoning, analytical writing, and verbal reasoning. Students worldwide use the Turbocharge Your GRE series to acquire a better understanding of GRE content, practice vital GRE skills, and create the most effective GRE study plans. The Turbocharge Your GRE collection is intended for students at the beginning, intermediate, and advanced stages, and the series is therefore appropriate for all stages of GRE study. By finishing the entire Turbocharge Your GRE series, test-takers become highly skilled and confident.
About Manhattan Review's Founder Prof. Dr. Joern Meissner
Joern Meissner, a career instructor in the fields of test prep and business management, created the test prep firm Manhattan Review in 1999. A graduate of the University of Hamburg and Columbia Business School, Prof. Dr. Meissner has been leading our firm and pursuing a parallel career teaching at the postsecondary level for more than 25 years. He has held faculty positions at the University of Hamburg, Lancaster University Management School, the Leipzig Graduate School of Management, and the University of Mannheim, teaching both core MBA courses and MBA electives. His writings on revenue management, dynamic pricing, and supply chain management have been published in several of the field's top academic journals, and he is also the writer of several book chapters. Under Prof. Dr. Meissner's leadership, Manhattan Review has become the top international provider of GRE, LSAT, ACT, GMAT, SAT, IELTS, and TOEFL services, with operations in countless cities in dozens of countries.
GRE Private Tutoring
Hours package 12 to 48 hours, Personalized 1-on-1 Tutoring, In Person or Live Online
GRE Private Course
12 hours in total, Personalized 1-on-1 Course, In Person or Live Online

I wanted to thank you for teaching my class and being such a dedicated instructor. When I first started studying for the GRE I was doing it from complete scratch as I had not done this type of math in many years. I was scoring in the low 300's, and was having trouble with some of the quick math necessary to do well on the test. Our class helped me figure out how to break down problems into commonly found concepts and to quickly do the computation to answer them (by, for example, factoring). I took the GRE this past Friday and scored a 720 in math -- much higher than I had originally hoped for when I started studying. I know your going the extra mile to help, both in tutoring and in class, really made a difference to my score. Thanks again!
- Puja (This student took out GRE Tutoring)
Warangal
Course Venue: Warangal, Telangana, India