Manhattan Review Scam in India
It has come to our attention that a scam operation poses as Manhattan Review in India. Customers are warned that this is not a sanctioned operation by Manhattan Review New York, so you will not get the quality instruction that is generally associated with Manhattan Review. Further, this fraudulent entity has started to offer "franchise opportunities." Please note that you are very likely to lose all investment if you engage with such a counterfeit operation that has no right to use the Manhattan Review name. We maintain a Manhattan Review India Scam FAQ, please visit there for further information.
GRE Coaching in New Delhi (National Capital Territory of Delhi, India)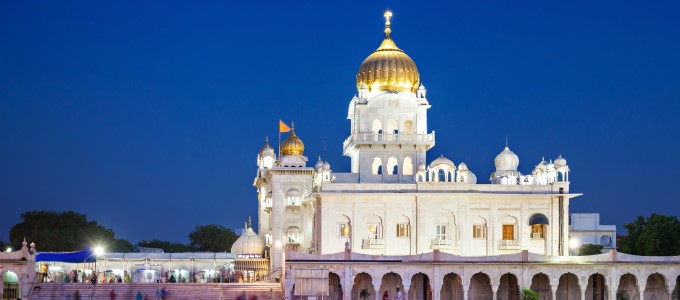 Manhattan Review GRE Coaching Centers in New Delhi
Manhattan Review is New Delhi's top company for Graduate Record Examination (GRE) preparation services. New Delhi students can attain high GRE scores through any one of a variety of learning options, including GRE coaching in one-on-one format, traditional GRE courses in on-site format, GRE instruction in online interactive layout, in addition to GRE practice tests. Manhattan Review's GRE programs regularly produce the elite test scores required by selective universities, such as Princeton, Cambridge, Stanford, Oxford, Carnegie Mellon, Harvard, the University of Pennsylvania, in addition to countless others. Thousands of previous Manhattan Review test prep students have built great careers at companies in New Delhi (including Welspun Energy, Neemrana Hotels, Oswald Labs, and Action Group) or Fortune 500 companies in the United States (such as CVS Health, State Farm Insurance, JP Morgan Chase, and Archer Daniels Midland). Manhattan Review's GRE coaching services in New Delhi offer proven results for regional students.
The vast majority of graduate programs at universities in the United States require the GRE for admission to master's or doctoral programs. With over 650,000 administrations annually, the GRE is one of the world's most popular graduate-level standardized exams, and it may be taken at exactly 700 test centers in 160 countries (including a number of locations in India). GRE score yardsticks typically differ by program, but selective institutions prefer applicants with upper-percentile GRE scores for an array of legitimate reasons. Manhattan Review's GRE teaching in New Delhi helps our students meet the GRE standards of their chosen graduate degree offerings with multi-faceted instruction that spans all elements of preparing for and taking the test. Get in touch with Manhattan Review in New Delhi immediately for more information on our GRE courses and private coaching. We're more than happy to help you select the GRE study option that most closely fits your needs and goals.
The Manhattan Review 'Turbocharge Your GRE' Series is Considered the Best GRE Coaching Material Available
We all know that no GRE learning process can be considered comprehensive without textbooks of the utmost quality. Manhattan Review's Turbocharge Your GRE series sets a gold standard for GRE guides that no other publication can match, and our series teaches test-takers all they need to know to attain their desired scores on all elements of the GRE. Students can use the Turbocharge Your GRE series to cultivate an enhanced understanding of GRE content, practice the most pertinent GRE skills, and formulate the finest GRE study plans for their GRE strengths and weaknesses. The full Turbocharge Your GRE series is apt for study at all stages of GRE study, and these books give way to test-takers who are both skilled and self-assured. Widely available from online booksellers or bookstores everywhere, our GRE books have helped ease tens of thousands of positive test prep learning outcomes for students in India and many other countries. The Turbocharge Your GRE series is your optimal resource for effective GRE preparation.
Why Manhattan Review GRE Coaching Centers are the Best in New Delhi
Online and on-site options for GRE preparation are everywhere on the market today, but no other test prep option can offer the GRE learning experiences and outcomes available from Manhattan Review's New Delhi Coaching Centers. We provide our New Delhi students effective and engaging GRE instruction through programs that consist of top GRE instructors, original approaches of instruction, industry-standard course materials, and comprehensive student support services. Countless students have attained their GRE score goals with our on-site or online GRE group courses and individual coaching, and we are the globe's top company for international student GRE preparation. Manhattan Review realizes that student engagement is vital to effective learning, and this is why we only employ GRE instructors whose teaching styles are as appealing as their academic credentials and levels of experience are impressive. Our New Delhi GRE programs are enhanced by generous levels of student support, provided by a professional staff committed to the learning process.
About Manhattan Review's Founder Prof. Dr. Joern Meissner
Manhattan Review was initially the brainchild of Joern Meissner, a business school professor with 25 years of experience. Prof. Dr. Meissner holds a diploma in Business Management from the University of Hamburg as well as a PhD in Management Science from Columbia Business School. He has instructed in the MBA programs at Lancaster University Management School, the University of Mannheim, and the Leipzig Graduate School of Management. He is a widely published expert in the areas of supply chain management, revenue management, and dynamic pricing, and his work has been featured in the European Journal of Operations Research, Naval Research Logistics, Operations Research, and other journals and edited collections. Manhattan Review focuses on preparing international students for standardized university entrance examinations, especially the GRE, LSAT, ACT, GMAT, SAT, IELTS, and TOEFL, offering prep courses, private coaching, and a number of related services. Established in 1999, Manhattan Review services are available in a number of Indian cities, including New Delhi.
GRE Private Tutoring
Hours package 12 to 48 hours, Personalized 1-on-1 Tutoring, In Person or Live Online
GRE Private Course
12 hours in total, Personalized 1-on-1 Course, In Person or Live Online

I wanted to thank you for teaching my class and being such a dedicated instructor. When I first started studying for the GRE I was doing it from complete scratch as I had not done this type of math in many years. I was scoring in the low 300's, and was having trouble with some of the quick math necessary to do well on the test. Our class helped me figure out how to break down problems into commonly found concepts and to quickly do the computation to answer them (by, for example, factoring). I took the GRE this past Friday and scored a 720 in math -- much higher than I had originally hoped for when I started studying. I know your going the extra mile to help, both in tutoring and in class, really made a difference to my score. Thanks again!
- Puja (This student took out GRE Tutoring)
New Delhi
Primary Course Venue:

Sheraton New Delhi
Saket District Centre
New Delhi 110017, India

NOTE: We do NOT typically have staff at the venue, so email us before visiting the venue.