SAT Prep Courses in New Delhi (National Capital Territory of Delhi, India)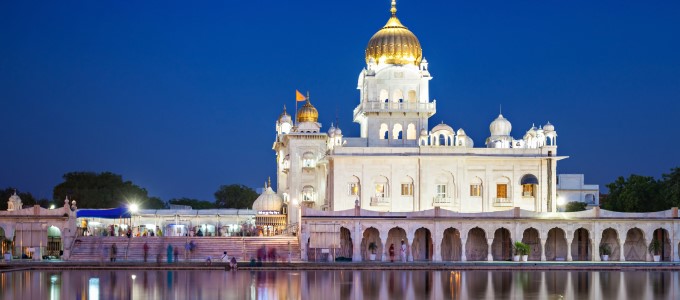 Manhattan Review SAT Prep in New Delhi
The SAT is among the most vital of undergraduate university admission requirements for institutions in the United States. Test-takers looking for SAT preparation in New Delhi can attain their score goals and enhance their university applications with Manhattan Review's test prep offerings. Manhattan Review is a worldwide education company that has been instructing in New Delhi and other major world cities since our founding in 1999, and many of our students have excelled on their admission exams. SAT offerings in New Delhi include on-site SAT courses, one-on-one SAT coaching, SAT online learning plans, and SAT mock practice tests. Manhattan Review students regularly receive the SAT scores required for acceptance to the best universities in the United States, including the Massachusetts Institute of Technology, Brown, Harvard, Johns Hopkins, the University of Michigan, Vanderbilt, Georgetown, and Duke. Many of our previous Indian test prep clients are now accomplished employees of New Delhi's top businesses, such as Lanco Infratech, Jindal Steel and Power, Living Media, Action Group, as well as Katha Books.
Over 2 million students take the SAT annually, the majority of whom intend to study at the postsecondary level. The average SAT total score is about 1060, but highly choosy universities are known to seek applicants with composite scores at a minimum of 1400. Manhattan Review uses test-taker data and diagnostic assessments to produce customized SAT teaching for all of our individual coaching clients and nuanced SAT instruction for students in our SAT group courses. Learn more about Manhattan Review's SAT classes, SAT private tutoring, and SAT practice tests by getting in touch with us immediately in New Delhi. Let's have a conversation about your SAT score goals, learning preferences, and academic weaknesses and strengths in order to find out the best SAT learning plan for your particular needs.
Manhattan Review's 'Turbocharge Your SAT' Series is Considered the Best SAT Prep Material Available
There are many facets to SAT preparation, and strong textbooks are crucial to truly effective learning. Manhattan Review's Turbocharge Your SAT series provides all types of test-takers with useful and credible SAT section overviews, reference guidance, practice exercises, and much more. Thousands of students in India and many other countries have used Manhattan Review's SAT titles to enhance their test scores and attain more favorable odds of selective university acceptance. The new version is intended for the most recent version of the SAT and is architected to offer SAT students with detail-oriented and revised SAT instruction for maximum skill improvements. With thorough coverage of verbal and math skills at the fundamental, intermediate, and advanced levels, the Turbocharge Your SAT Series is your top study resource for every level of SAT preparation. All volumes in the series are reasonably priced and may be obtained from online booksellers, bookstores, or the Manhattan Review website.
Why Manhattan Review SAT Coaching Centers are the Best in New Delhi
Test prep instruction is vastly available both online and on-site, but the learning experiences, programs, and results provided by Manhattan Review are not possible from any other resource. Manhattan Review's SAT services in New Delhi are more effective than the courses offered by the competition, and this is because of our tireless efforts to cultivate the most comprehensive and engaging possible SAT teaching. Our methods of instruction are supported by cutting-edge research on test preparation, and our class materials have been devised with the benefit of our many years of experience in the SAT classroom. Manhattan Review's SAT group course instructors and individual coaches offer engaging styles of instruction, substantial amounts of teaching experience, and truly impressive educational credentials to an SAT learning process that has gotten incredible results for countless students. Our New Delhi Coaching Centers also focus on flexibility in SAT learning, with a variety of distinct study plans available at conveniently scheduled times.
About Manhattan Review's Founder Prof. Dr. Joern Meissner
Prof. Dr. Meissner devised and taught Manhattan Review's first test prep courses in 1999. He is a business school professor with more than 25 years of experience. A graduate of Columbia Business School (PhD in Management Science) and the University of Hamburg (diploma in Business Management), he has published articles on dynamic pricing, supply chain management, and revenue management, and he has taught core MBA classes and created new MBA electives at institutions such as the University of Hamburg, the Leipzig Graduate School of Management, Lancaster University Management School, and the University of Mannheim. Prof. Dr. Meissner also instructs courses on business English and executive continuing education. Manhattan Review offers SAT, ACT, IELTS, TOEFL, GRE, GMAT, and LSAT preparation and pertinent services in several Indian cities (including New Delhi) in addition to several other countries in Asia, Europe, the Americas, and Africa.

He was able to break down difficult material. I was able to destruct and master the basic things I would need to get a good score on the SAT.
- Sade Catlyn (This student took our SAT preparation course)
New Delhi
Primary Course Venue:

Sheraton New Delhi
Saket District Centre
New Delhi 110017, India

NOTE: We do NOT typically have staff at the venue, so email us before visiting the venue.
Our Books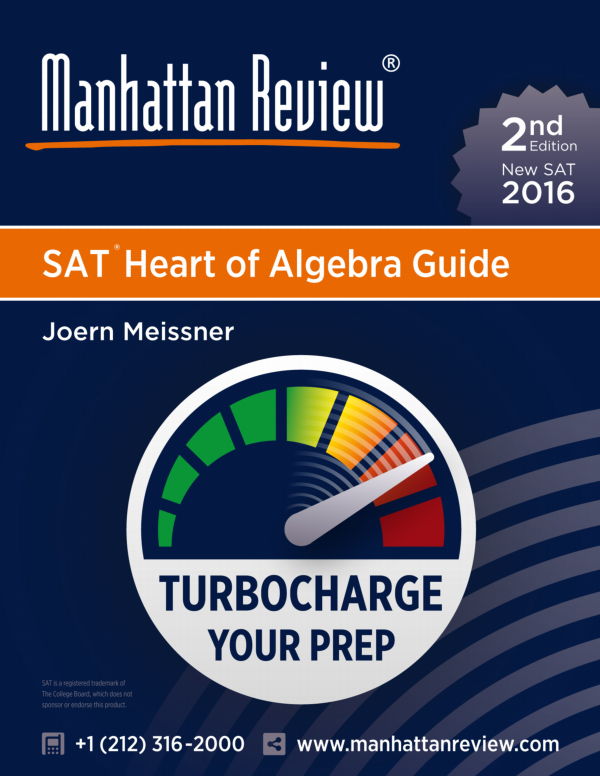 As Seen In