SAT Prep Courses in Madhapur (Hyderabad, Telangana)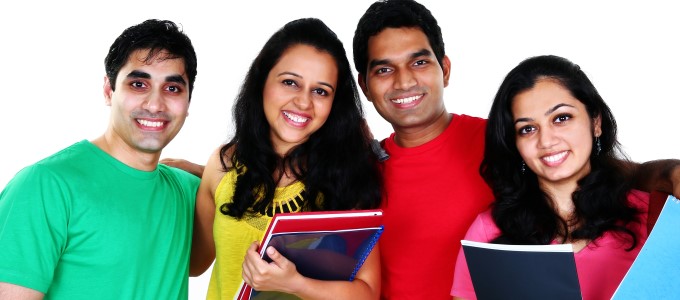 Manhattan Review SAT Prep in Madhapur
Madhapur students grooming for the SAT can attain high scores on all exam sections and thereby broaden their options for undergraduate education with Manhattan Review's SAT offerings. Manhattan Review is a global test prep organization that has been providing SAT prep to students in Madhapur and other cities since the company's establishment in 1999, and countless students have succeeded on the SAT and other standardized tests as a consequence of our programs. SAT study options and other services possible in Madhapur include SAT courses in online interactive format, in-person SAT group classes, customized SAT coaching, and SAT practice tests. Manhattan Review students consistently receive the SAT scores required for admission to elite postsecondary institutions such as Harvard University, Columbia University, Dartmouth College, Yale University, the California Institute of Technology, the University of Virginia, the University of Pennsylvania, the University of California-Berkeley, the University of California-Los Angeles, MIT, and Carnegie Mellon University. Many of our former test prep clients are now accomplished professionals employed by Hyderabad and Madhapur's top businesses, such as GVK, Dr. Reddy's Laboratories, Tata Business Support Services, AGMI Systems, and VSB IT Solutions,. Get going working toward your future right away with Manhattan Review's Madhapur SAT private coaching, SAT on-site or online group courses, and SAT practice exams.
A number of American universities have implemented "test-optional" policies, but the vast majority of institutions (particularly the most selective) still demand standardized test scores from their applicants. The SAT is accepted by all American universities that require standardized testing, and this is why the SAT is taken by about 1.7 million students annually. The SAT, which was revised considerably in 2016, has a three-section format. The Evidence-Based Reading and Writing (EBRW) and optional Essay sections evaluates verbal abilities, while the Math section tests quantitative skills. Manhattan Review uses various data points drawn from the total group of test-takers as well as realistic assessments to create customized SAT learning plans that make up for individual SAT strengths and weaknesses. Manhattan Review students become more skilled and knowledgeable in all areas of the test by using highly favorable study strategies and highly effective testing tactics. For more information about Manhattan Review's SAT courses, SAT practice tests, and SAT private tutoring for Madhapur students, contact us online, by phone, or by email.
Why Manhattan Review's SAT Coaching Center is the Best in Madhapur
Manhattan Review's SAT offerings in Madhapur are superior to those of the competition, and this is due to the fact that we have worked harder and committed more time and effort to cultivating an optimal SAT learning experience. Our instructional methodologies are informed by our expertise and by the most cutting-edge research into test prep instruction, and our course materials draw on our many years in the classroom. Manhattan Review's SAT educators have substantial amounts of teaching experience, engaging styles of instruction, impressive educational backgrounds, and track records of verifiable success. They teach SAT learning curricula that have been proven to get the results our students want and need for their future university-level studies. Our company is well known as the creator of the Turbocharge Your Prep series of SAT books, which facilitate students to build up their skills on all parts of the SAT. Manhattan Review's Turbocharge Your Prep series is utilized for classroom and private instruction, for personalized study, and for general reference. Manhattan Review's SAT classroom instructors, private coaches, class offerings, instructional approaches, and course materials offer a level of quality that cannot be matched from any other firm in Madhapur, Hyderabad, India, or anywhere.
Manhattan Review's 'Turbocharge Your SAT' Series is Considered the Best SAT Prep Material Available
Manhattan Review published the first version of the Turbocharge Your SAT series to give students a thorough and highly effective SAT resource, and the most recent edition of the series furthers this proud tradition. Many students in countries around the globe (including many in India) have enhanced their test scores and odds for university admission by using Manhattan Review's SAT series. Our updated version is architected for the 2016 SAT, and the full series provides SAT students with detail-oriented and recent SAT instruction that does not deflect from the larger picture. Manhattan Review's SAT guides deconstruct each SAT section and exercise, breaking down test content in a manner that is understandable and advantageous to all students. Test-takers who finish the full series take in all of the skills required to meaninfully improve their scores. The complete coverage of math and verbal skills included in the Turbocharge Your SAT series allows students everywhere to maximize their SAT scores.
About Manhattan Review's Founder Prof. Dr. Joern Meissner
Joern Meissner, Manhattan Review's founder, takes great pride in his work as a business scholar, but he believes that grasping an idea is even more fulfilling if it is conveyed to others. Prof. Dr. Meissner has been the pioneer behind Manhattan Review and a professional educator for more than 25 years. A graduate of Columbia Business School with a PhD in Management Science and the University of Hamburg with a diploma in Business Management, Prof. Dr. Meissner has published articles on supply chain management, dynamic pricing, and revenue management. He has held faculty appointments at the Lancaster University Management School, the University of Hamburg, the Leipzig Graduate School of Management, and the University of Mannheim. Through Prof. Dr. Meissner's leadership, Manhattan Review has become a global company that has effectively educated countless students worldwide.

I like his walkthrough of the problems. Also the strategies he gave. It helped me improve my English and writing. I went up on my SAT scores.
- Jeleine Toussarz (This student took our SAT preparation course)
Hyderabad Madhapur
Course Venue: Madhapur, Hyderabad, Telangana, India
Our Books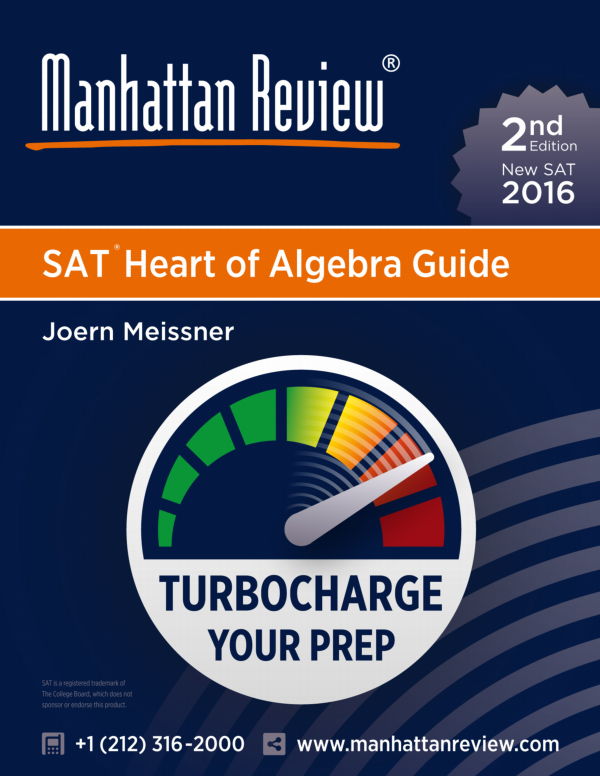 As Seen In