SAT Coaching in Visakhapatnam (Andhra Pradesh, India)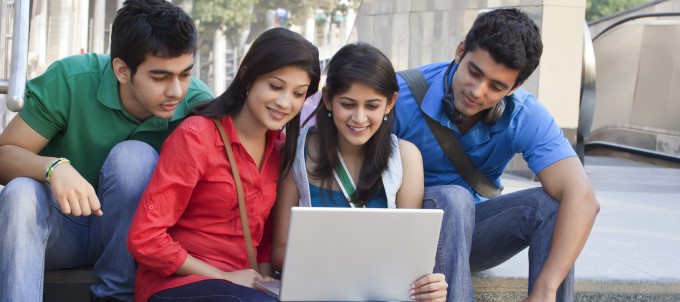 Manhattan Review's SAT Coaching Center in Visakhapatnam
Visakhapatnam students planning for the SAT can attain exemplary SAT performance with the rigorous and versatile instruction provided at Manhattan Review's Coaching Center. SAT options available at our Visakhapatnam locations consist of on-site SAT prep courses, private SAT coaching, interactive online SAT instruction, and SAT practice exams Manhattan Review is an international test prep firm that has enjoyed a well-known reputation in educational circles since we were established in 1999. We've instructed SAT prep to thousands of students in dozens of countries, and we are also intimately familiar with the student communities of every city that we serve. Manhattan Review therefore integrates the best of both worlds: the resources of a large company and the customized service of a local firm. Get going on Visakhapatnam's most effective SAT coaching today by contacting Manhattan Review's local office. We'll provide you with specifics on our course options, our scheduling curricula, and the achievements of our past students. We'll also be happy to answer any questions you may have about our Visakhapatnam SAT offerings.
The SAT, which is provided at test centers around the globe, is mainly used for undergraduate admission to universities in the United States. The College Board, which cultivates and administers the SAT, considers sectional scores of 480 Evidence-Based Reading and Writing (EBRW) and 530 Math (composite score of 1010) to be indicators of college readiness. According to College Board data, about 68% of all test-takers meet this benchmark in EBRW and exactly 46% do so in Math. Composite scores of 1400 (the 95th percentile) or above are considered elite, and this range is typically concordant with the expectations of the most selective American universities. Manhattan Review's SAT private coaching and SAT prep classes facilitate strong SAT performance through a focus on SAT content, SAT study tactics, and SAT testing strategies. Our students learn how to optimize their academic abilities and receive test scores that give way to options for their undergraduate education. Manhattan Review's Visakhapatnam SAT services produce more proficient and confident students who are better prepared for postsecondary study.
Why Manhattan Review's SAT Coaching Center is the Best in Visakhapatnam
Manhattan Review provides the most effective SAT coaching available in Visakhapatnam, and this is because the credentials of our educators, the originality of our instructional methodologies, the quality of our class materials, and our overall commitment to the achievements of our students. Manhattan Review's SAT instructors are chosen for their experience, credentials, and teaching styles, and they are given substantial additional training. Manhattan Review's teaching methods stress differentiation, multimedia approaches, and student engagement to guarantee a memorable learning experience. We've broken down the SAT and created teaching strategies that maximize our students' natural abilities. Manhattan Review has authored the Turbocharge Your Prep book series, which consists of volumes on a variety of crucial SAT skills. Titles in the Turbocharge Your Prep series are used for personalized study outside of class, general reference, and as texts for our group SAT courses and individual SAT tutoring programs. Start effectively and efficiently enhancing your SAT performance and working toward your goals of selective university acceptance today with Manhattan Review in Visakhapatnam.
The Manhattan Review 'Turbocharge Your SAT' Series is Considered the Best SAT Coaching Material Available
Manhattan Review's Turbocharge Your SAT series has been written to provide our test prep clients and the general public the most thorough and effective SAT prep books published anywhere. The series has assisted thousands of students around the globe significantly enhance their SAT skills, meaningfully increase their SAT scores, and notably improve their abilities as all-around students. The latest version of Turbocharge Your SAT is meticulously designed for use with the revised test, and the series integrates a number of new content features and study tactics. The full collection includes rigorous and comprehensive coverage of each SAT skill tested in all SAT sections. We've deconstructed the SAT and focused on everything that students need to know in order to perform their best on test day. Our books help students assimilate all of the required math and verbal abilities at all stages of study, from the most basic through the most advanced. The Turbocharge Your SAT series is your top study resource for the development of the skills, knowledge, and strategies necessary for the best possible SAT outcomes.
About Manhattan Review's Founder Prof. Dr. Joern Meissner
Joern Meissner's cutting-edge instructional style and commitment to teaching led to the establishment of Manhattan Review in 1999. His ideas on test preparation quickly evolved into a global company that eases university admission through higher SAT, ACT, GMAT, GRE, LSAT, IELTS, and TOEFL scores. A graduate of the University of Hamburg and Columbia Business School, Prof. Dr. Meissner has been an academic, educator, and businessman for over 25 years. His widely-received research on business topics such as revenue management, supply chain management, and dynamic pricing has been published in many of the field's most respected journals. Meissner has taught business courses at the University of Mannheim, Lancaster University Management School, the Leipzig Graduate School of Management, and the University of Hamburg. As a scholar, Meissner thoroughly enjoys his research, but he finds communicating ideas to others as an educator to be even more fulfilling. This is and has always been the philosophical foundation of Manhattan Review.
SAT Private Tutoring
Hours package 12 to 48 hours, Personalized 1-on-1 Tutoring, In Person or Live Online
Visakhapatnam, Andhra Pradesh
SAT Private Course
12 hours in total, Personalized 1-on-1 Course, In Person or Live Online
Visakhapatnam, Andhra Pradesh

I like his walkthrough of the problems. Also the strategies he gave. It helped me improve my English and writing. I went up on my SAT scores.
- Jeleine Toussarz (This student took our SAT preparation course)
Visakhapatnam
Course Venue: Visakhapatnam, Andhra Pradesh, India
Our Books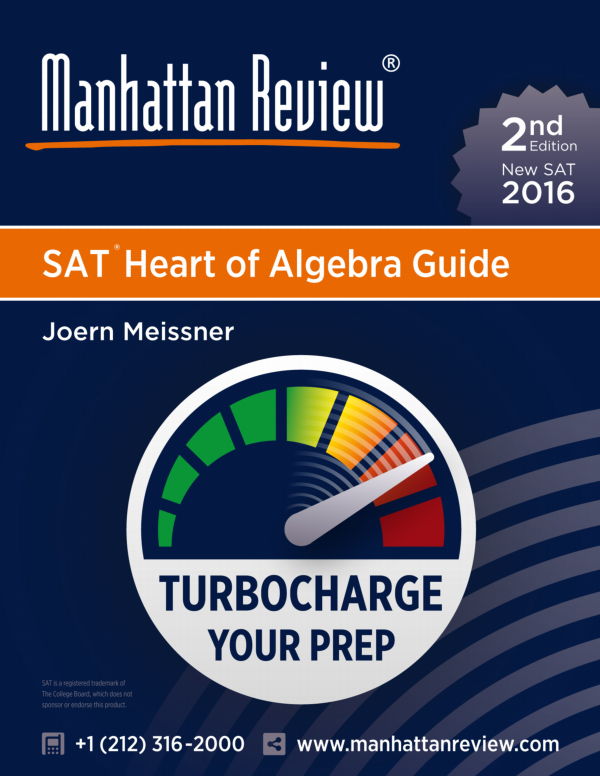 As Seen In