Manhattan Review Scam in India
It has come to our attention that a scam operation poses as Manhattan Review in India. Customers are warned that this is not a sanctioned operation by Manhattan Review New York, so you will not get the quality instruction that is generally associated with Manhattan Review. Further, this fraudulent entity has started to offer "franchise opportunities." Please note that you are very likely to lose all investment if you engage with such a counterfeit operation that has no right to use the Manhattan Review name. We maintain a Manhattan Review India Scam FAQ, please visit there for further information.
SAT Coaching in Himayatnagar (Hyderabad, Telangana)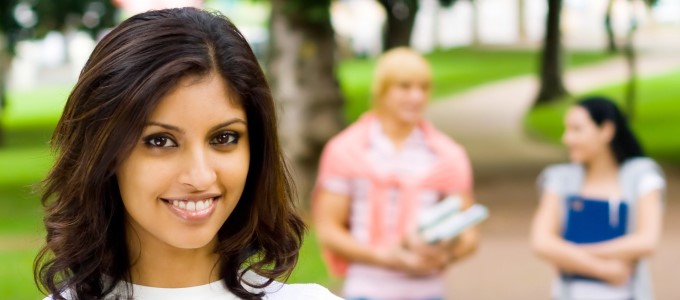 Manhattan Review SAT Coaching Center in Himayatnagar
Himayatnagar students getting ready for the SAT can perform optimally with the versatile, rigorous, and highly effective instruction possible at Manhattan Review's Coaching Centers. SAT offerings attainable at our Himayatnagar locations consist of a wide variety of offerings: private one-on-on SAT coaching, on-site SAT prep classes, digital SAT instruction online, as well as realistic SAT practice exams. Manhattan Review is an international test prep firm that has a wide-ranging reputation in academic circles since we were established in 1999. We've instructed SAT prep to many students in many countries, and we are also very familiar with the student communities of every city in which we operate. We are really known for integrating the best of both worlds: the resources of a large company and the personalized service of a local firm. Contact Himayatnagar's Manhattan Review office today for specifics on our class options, personalized scheduling plans, and the impressive achievements of our past students.
The SAT, which is provided at test centers around the world, is basically used for undergraduate admission to universities in the United States. The College Board, which writes and administers the SAT, has section-by-section scores of 480 Evidence-Based Reading and Writing (EBRW) and 530 Math (total score of 1010) to assess of college readiness. Statistically speaking, about 68% of all test-takers meet this target in EBRW and exactly 46% do so in Math. Composite scores of 1400 (the 95th percentile) or above are considered high end, and this range is typically relational with the expectations of the most selective American universities. Manhattan Review's SAT prep courses and SAT private coaching ease strong and steady SAT performance through a highly committed focus on SAT content, SAT study techniques, and SAT testing tactics. Our students learn how to maximize their academic capabilities while receiving test scores that lead to continuations of their undergraduate education. Manhattan Review's Himayatnagar SAT services generate more proficient and self-assured students who are better prepared for postsecondary study.
Why the Manhattan Review SAT Coaching Center is the Best in Himayatnagar
Manhattan Review facilitates the most effective SAT coaching available in Himayatnagar, and this is due to the vast academic qualifications of our educators, the ingenuity of our instructional methodologies, the high quality of our class materials, and our overall commitment to the accomplishments of our students. Manhattan Review's SAT teachers are chosen for their impressive experience and relatable teaching styles, all the while undergoing significant supplemental training. Manhattan Review's instruction methodologies are focused around a variety of multimedia approaches, differentiation, and student engagement to generate a memorable learning experience. We've broken down the SAT and innovated teaching strategies that make the most of our students' natural abilities. Manhattan Review has published the Turbocharge Your Prep book series, which consists of volumes on a variety of vital SAT skills. Titles in the Turbocharge Your Prep series are utilized for general reference, texts for our individual SAT tutoring programs, group SAT courses, and customized study outside of class. Start meaningfully improving your SAT performance and working toward your goals of selective university admittance today with Manhattan Review in Himayatnagar, the area's premier SAT readiness firm.
The Manhattan Review 'Turbocharge Your SAT' Series is Considered the Best SAT Coaching Material Available
Manhattan Review's Turbocharge Your SAT series has been written to provide our test prep clients and the general public with the most thorough and effective SAT prep books published anywhere. The series has aided thousands of students around the world significantly augment their SAT skillset, noticeably enhance their SAT scores, while significantly improving their abilities as capable students. The latest version of Turbocharge Your SAT is meticulously architected for use with the updated 2016 SAT, and the series integrates a number of new content features and innovative study approaches. The full collection includes rigorous and comprehensive coverage of each SAT skill tested in all SAT portions. We've deconstructed the SAT and zeroed in on all that students need to know in order to perform their utmost on test day. Our guidebooks assist students in all of the necessary math and verbal abilities at all levels of study, from the most basic to the most advanced. The Turbocharge Your SAT series is your top pick for the cultivation of the knowledge, skills, and strategies vital for the best possible SAT results.
About Manhattan Review's Founder Prof. Dr. Joern Meissner
Joern Meissner's pioneering instructional style and devotion to teaching led to his establishment of Manhattan Review in 1999, where he sought to revolutionize test prep by sidestepping boring, unsuccessful memorization tactics. His concepts and original ideas on test preparation soon developed into a global company that eases elite university admission through higher SAT, ACT, GMAT, GRE, LSAT, IELTS, and TOEFL scores. A graduate of the University of Hamburg and Columbia Business School, Prof. Dr. Meissner has been a scholar, educator, and businessman for over 25 years. His widely respected research on dynamic pricing, supply chain management, and revenue management has been featured in many of the field's most respected journals, garnering a notable spotlight. Meissner has taught business classes at the University of Hamburg, the Leipzig Graduate School of Management, Lancaster University Management School, and the University of Mannheim. Even though Meissner thoroughly enjoys his research, he actually finds conveying ideas to others as an educator to be even more rewarding, fulfilling, and gratifying. This has always been the philosophical foundation of Manhattan Review and continues to be a guiding principle in the company today.
SAT Private Tutoring
Hours package 12 to 48 hours, Personalized 1-on-1 Tutoring, In Person or Live Online
SAT Private Course
12 hours in total, Personalized 1-on-1 Course, In Person or Live Online

He was able to break down difficult material. I was able to destruct and master the basic things I would need to get a good score on the SAT.
- Sade Catlyn (This student took our SAT preparation course)
Hyderabad Himayatnagar
Course Venue: Himayatnagar, Hyderabad, Telangana, India