Manhattan Review Scam in India
It has come to our attention that a scam operation poses as Manhattan Review in India. Customers are warned that this is not a sanctioned operation by Manhattan Review New York, so you will not get the quality instruction that is generally associated with Manhattan Review. Further, this fraudulent entity has started to offer "franchise opportunities." Please note that you are very likely to lose all investment if you engage with such a counterfeit operation that has no right to use the Manhattan Review name. We maintain a Manhattan Review India Scam FAQ, please visit there for further information.
SAT Coaching in Mumbai (Maharashtra, India)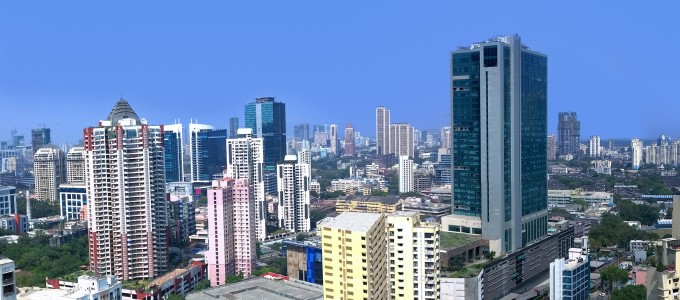 Manhattan Review SAT Coaching Centers in Mumbai
Prospective university students usually have good reasons to select the SAT as an exam for admission to American universities, and the SAT is an optimal test for many types and varieties of learners. Mumbai test-takers can reach their goals of outstanding SAT performance with the professional instruction offered by Manhattan Review's Coaching Centers. Learning plans possible at our Mumbai centers range from on-site SAT courses and one-on-one SAT coaching to online SAT instruction and even SAT practice exams. Manhattan Review is a worldwide test prep firm that has earned a strong reputation among educators, and we have been instructing the SAT since we were founded in 1999. Countless students in a variety of countries have broadened their options for higher education through our test prep services. Manhattan Review is a worldwide firm that integrates the resources of a large company with the customized instruction of a local facility. Known until 1996 as Bombay, Mumbai is a top tier world city that we at Manhattan Review are proud to serve. Our SAT learning plans help Mumbai residents attain all of their goals for higher education.
Historically speaking, the SAT was initially an outgrowth of intelligence tests administered to military recruits during World War I. Today, the SAT is primarily intended to assess applicants for undergraduate admission to universities in the United States, and it is available at test centers all over the world. The basic standard for college readiness is a score of 480 Evidence-Based Reading and Writing (EBRW) and a score of 530 Math (for a total score of 1010). Composite scores of 1400 or above are generally expected by the most choosy American universities. Manhattan Review's SAT private coaching and SAT prep classes facilitate strong SAT performance by teaching our students how to become highly proficient in SAT content, SAT study tactics, as well as SAT testing strategies. Our students maximize their SAT skills, and by receiving high test scores, they give themselves plenty of options for undergraduate study. Get going on your SAT study today by contacting Manhattan Review for more information on available options at our Mumbai Coaching Centers or online.
The Manhattan Review 'Turbocharge Your SAT' Series is Considered the Best SAT Coaching Material Available
There are a variety of SAT books on the market today, but Manhattan Review's Turbocharge Your SAT series facilitates our test prep clients and the general public with the most thorough and effective SAT guidance in print. The series has aided thousands of students in enhancing their SAT skills, increase their SAT scores, and improve their general academic abilities. The latest version of Turbocharge Your SAT is intended for use with the revised exam, and the series integrates a number of new approaches and features. We've deconstructed the SAT and focused on everything that students need to know in order to perform their best on the day of their test. Turbocharge Your SAT helps students learn all essential math and verbal abilities at all levels of study from the most fundamental through the most advanced, with copious practice exercises, test-taking tips, and accessible explanations of all SAT content. The Turbocharge Your SAT series is used for group course, one-on-one tutoring, and private study plans by test-takers and test prep educators all over the world.
Why Manhattan Review SAT Coaching Centers are the Best in Mumbai
Mumbai (Bombay) students cannot find better SAT teaching than Manhattan Review. We provide the most effective SAT coaching possible in Mumbai, and this is due to the credentials of our educators, the originality of our instructional methodologies, the quality of our class materials, and our overall commitment to the accomplishments of our students. Manhattan Review students have been accepted to great schools such as Carnegie Mellon, Stanford, Princeton, Columbia, Harvard, Johns Hopkins, the University of Chicago, the University of Virginia, and many more. Our former clients are successful after graduation, and many of them have been hired by Mumbai companies and Fortune 500 firms, including Tata Group, Larsen & Toubro, Mahindra Group, Rubicon Research, Archer Daniels Midland, JP Morgan Chase, Express Scripts Holding, and State Farm Insurance. The academic and professional success of our SAT clients is strong proof of the credibility of our teaching, and we continue to work hard on the continued development of our learning plans to give our students the best possible instruction. Get ready for a life of true accomplishment at Manhattan Review's Mumbai Coaching Centers.
About Manhattan Review's Founder Prof. Dr. Joern Meissner
Joern Meissner established Manhattan Review in 1999, and we are now the globe's leading resource for SAT, ACT, GMAT, GRE, IELTS, LSAT, and TOEFL preparation. Prof. Dr. Meissner has also pursued a career as an academic and educator in the field of management studies. He is a graduate of the University of Hamburg (diploma in Business Management) and Columbia Business School (PhD in Management Science). His research on dynamic pricing, supply chain management, and revenue management has been extensively published, and he has instructed MBA courses at the University of Hamburg, the Leipzig Graduate School of Management, and Lancaster University Management School. He has cultivated original courses on IT systems in logistics and revenue management for the MBA curricula at several institutions, and he also teaches continuing education business classes to executives in the private sector. Prof. Dr. Meissner continues to play an important role in the development and implementation of Manhattan Review's test prep services.
SAT Private Tutoring
Hours package 12 to 48 hours, Personalized 1-on-1 Tutoring, In Person or Live Online
SAT Private Course
12 hours in total, Personalized 1-on-1 Course, In Person or Live Online

I like his walkthrough of the problems. Also the strategies he gave. It helped me improve my English and writing. I went up on my SAT scores.
- Jeleine Toussarz (This student took our SAT preparation course)
Mumbai
Primary Course Venue:

Grand Hyatt Mumbai
Off Western Express Highway
Pipeline Road
Mumbai (Bombay) 400055, India

NOTE: We do NOT typically have staff at the venue, so email us before visiting the venue.