LSAT Prep Courses in Mumbai (Maharashtra, India)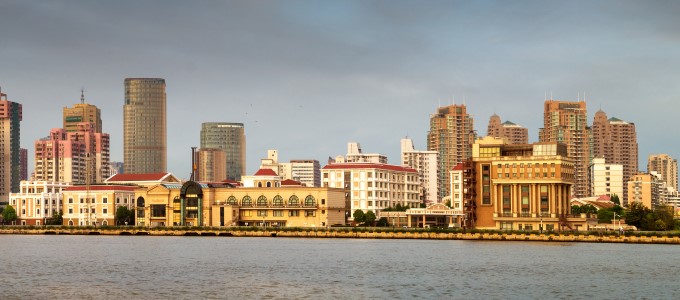 Manhattan Review LSAT Prep in Mumbai
The Law School Admission Test (LSAT) is a required aspect of applications to law schools in the United States and is a major contributing factor in admissions decisions. Manhattan Review is the globe's premier international company for LSAT services in online and on-site learning formats. Mumbai students can attain the LSAT score standards of elite law schools with our LSAT group classes, one-on-one LSAT coaching, as well as LSAT practice examinations. Manhattan Review is a worldwide enterprise that has been offering student-centered instruction for the LSAT and other major standardized exams in large cities worldwide since our established in 1999. Our firm has helped tens of thousands of students enhance their university applications through higher test scores. A short list of the law schools that have accepted our test prep clients from Mumbai (previously Bombay) and other cities includes the University of Virginia, Harvard, the University of Pennsylvania, Stanford, Georgetown, New York University, Cornell, the University of Texas, the University of California-Berkeley, and Washington University in St. Louis. Find out more about Manhattan Review's individual LSAT coaching or LSAT classroom instruction by getting in touch with us in Mumbai.
Exactly 105,000 aspiring law students take the LSAT annually, and those with the highest scores have the best prospects. According to the Law School Admission Council (LSAC), the median LSAT score for all test takers is about 151, with a middle-50% range of 145-158. The average LSAT for students at Georgetown Law Center is 167, and the middle 50% scored between 161 and 168. With Manhattan Review's top tier professional LSAT coaching, upper-percentile LSAT scores are attainable for motivated students. The rewards of a degree from a prestigious law school are more than worth the initial investment of money and time in rigorous LSAT prep courses or one-on-one tutoring. Manhattan Review's previous test prep clients have accepted well-paid positions at stellar companies all over the world, including Mahindra Group, Bharat Petroleum, Pioneer Investcorp, JSW Group, and other top Mumbai (Bombay) companies. Get going on your LSAT learning plan today at Manhattan Review's Mumbai LSAT Coaching Centers.
Why Manhattan Review LSAT Prep Centers are the Best in Mumbai
Manhattan Review's LSAT Coaching Centers in Mumbai offer comprehensive and versatile LSAT teaching with proven results. Other test prep firms implement programs architected for American students in all of their abroad locations, but Manhattan Review commits a large amount of effort to LSAT learning curricula that are specifically regarded for international students. Mumbai's most highly credentialed LSAT instructors are working for Manhattan Review, and we offer all new hires with plentiful training in Manhattan Review's original teaching methods and course materials. Manhattan Review is the creator and publisher of the Turbocharge Your LSAT group of books, including individual volumes on LSAT sections and particular types of LSAT exercises. Our LSAT group educators and one-on-one coaches use these books as course texts, and they also serve as reference guides for continued LSAT study. Manhattan Review has harnessed all of its considerable resources to cultivating and implementing the best LSAT learning programs available in every city that we serve.
About Manhattan Review's Founder Prof. Dr. Joern Meissner
Prof. Dr. Joern Meissner finished a diploma in Business Management at the University of Hamburg as well as a PhD in Management Science at Columbia University Business School. He has instructed MBA elective classes and the MBA core curriculum for over 25 years, at top management programs such as the University of Hamburg, the University of Mannheim, and Lancaster University Management School. He has published articles and book chapters on management topics such as revenue management, dynamic pricing, and pricing strategy. Prof. Dr. Meissner founded the international test prep company Manhattan Review in 1999, and our firm now serves university applicants in India and many other Asian, North American, European, African, and South American countries. Our company offers test prep instruction and other services for tests such as the LSAT, GRE, GMAT, ACT, SAT, TOEFL, and IELTS, in addition to application advising and admissions consulting.

Hello, I just wanted to let you know that the current class that i am taking is really helping my studies. George has been a great help and I thank you for fitting the class into my busy schedule.
- Simone (This student prepared for the LSAT with us)
Mumbai
Primary Course Venue:

Grand Hyatt Mumbai
Off Western Express Highway
Pipeline Road
Mumbai (Bombay) 400055, India

NOTE: We do NOT typically have staff at the venue, so email us before visiting the venue.
Our Books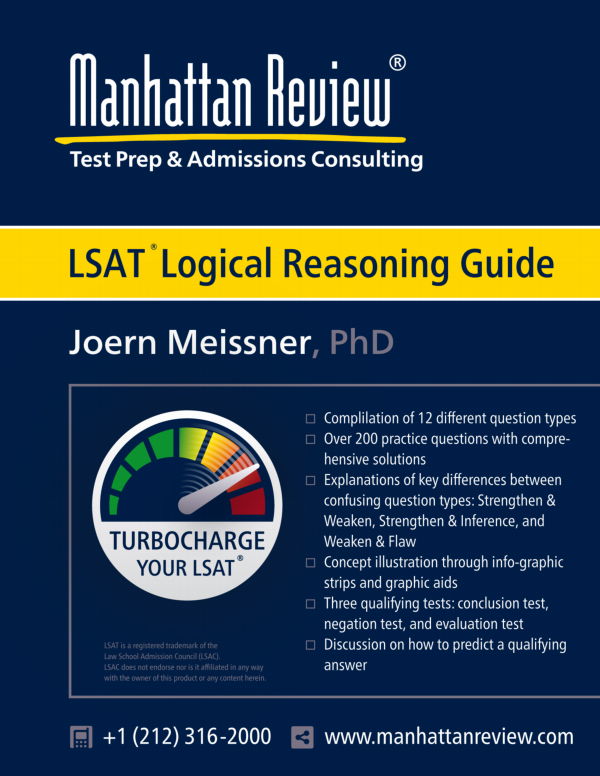 As Seen In