LSAT Prep Courses in Begumpet (Hyderabad, Telangana)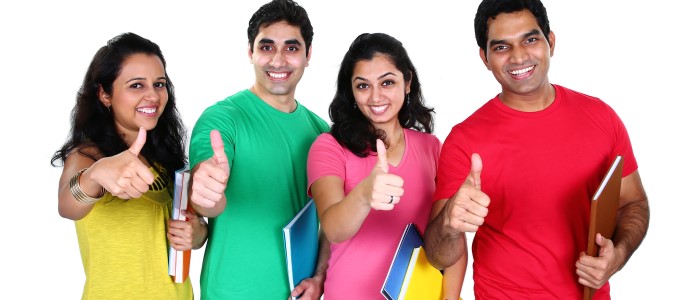 Manhattan Review LSAT Prep in Begumpet (Greenlands)
Manhattan Review is the foremost worldwide authority for Law School Admission Test (LSAT) preparation services. Our LSAT offerings and curricula in Begumpet include a wide diversity of offerings for law school-bound students: on-site LSAT prep courses, one-on-one private LSAT coaching, LSAT online instruction, as well as LSAT practice exams. Manhattan Review is an international firm that affords education for the LSAT and other major standardized tests in North America, Europe, Asia, South America, and Africa. Founded in 1999, we have instructed countless students how to bolster their college applications by attaining high test scores. Among the law schools to accept our test prep clients from Greenlands and other locales are Harvard, Stanford, the University of Pennsylvania, the University of Chicago, Georgetown, Yale, New York University, Notre Dame, the University of Virginia, the University of California-Berkeley, the University of Michigan, the University of California-Los Angeles, and the College of William & Mary. To find out more about Manhattan Review's Begumpet LSAT prep classes and personalized LSAT coaching plans, contact us by email, phone, or online.
The LSAT is a test utilized by law schools in the United States and Canada to assess candidates for admission to juris doctor and other graduate-level law degree programs. Precisely 105,000 students take the LSAT annually, almost all of whom anticipate applying to one or more law schools. The median LSAT score for all test takers is about 151, with a middle-50% range of 145-158, according to the Law School Admission Council (LSAC). The top law schools report meaningfully higher average scores for their accepted students. The average LSAT at Harvard Law School, for instance, is 173 for the most recent class, and 75% of these students scored at least 170 (the 99th and 97th percentiles of all test-takers respectively). Higher LSAT scores are attainable with Manhattan Review's skillful LSAT coaching, assuming significant student effort. The advantages of a degree from a respected law school are more than worth the initial investment of money and time in rigorous LSAT prep courses or private coaching. Manhattan Review's LSAT services assist Begumpet students excel on the LSAT, which is vital for a persuasive, effective, and winning law school application.
Why the Manhattan Review LSAT Coaching Center is the Best in Begumpet (Greenlands)
Manhattan Review's LSAT Coaching Center in Begumpet is the region's most respected LSAT learning plans. We understand the exam better than any other test prep firm in the business, as we have studied and taught the LSAT for many years. Manhattan Review is a global brand that provides LSAT on all continents, and this aids us in bringing sizeable resources to our operations in nearly country and city we serve. Manhattan Review hires only the most exemplary LSAT educators from Greenlands, and they all have impressive academic backgrounds, in addition to substantial profiles of teaching experience. In addition, we also provide new coaches with a considerable amount of further training in Manhattan Review's unique teaching approaches and class methodologies, maintaining that our instructors have the industry's finest preparation before they ever enter a classroom. Manhattan Review is the writer and publisher of the Turbocharge Your LSAT series of books, which make up individual volumes on LSAT sections and precise types of LSAT exercises. Our LSAT classroom instructors and one-on-one coaches apply these books as course texts, and they may also serve as reference points for continued LSAT study.
About Manhattan Review's Founder Prof. Dr. Joern Meissner Dr. Joern Meissner
Joern Meissner is a business school professor as well as a widely recognized lecturer with over 25 years of teaching experience. In addition to being a published authority on revenue management, supply chain management, and dynamic pricing, he is the founder and President of Manhattan Review. He holds two degrees: a diploma in Business Management from the University of Hamburg, and a PhD in Management Science from Columbia, one of the America's well-known Ivy League schools. Meissner has served on the faculties of the Lancaster University Management School, the University of Hamburg, the University of Mannheim, and the Leipzig Graduate School of Management. Professor Meissner values his research, but he firmly believes that grasping an idea is only half of the fun; imparting knowledge to others is even more worthwhile. This philosophy was crucial to the beginnings of Manhattan Review and remains the foundation of our mission as lifelong educators today.

Hello, I just wanted to let you know that the current class that i am taking is really helping my studies. George has been a great help and I thank you for fitting the class into my busy schedule.
- Simone (This student prepared for the LSAT with us)
Hyderabad Begumpet
Course Venue: Greenlands, Begumpet, Hyderabad, Telangana, India
Our Books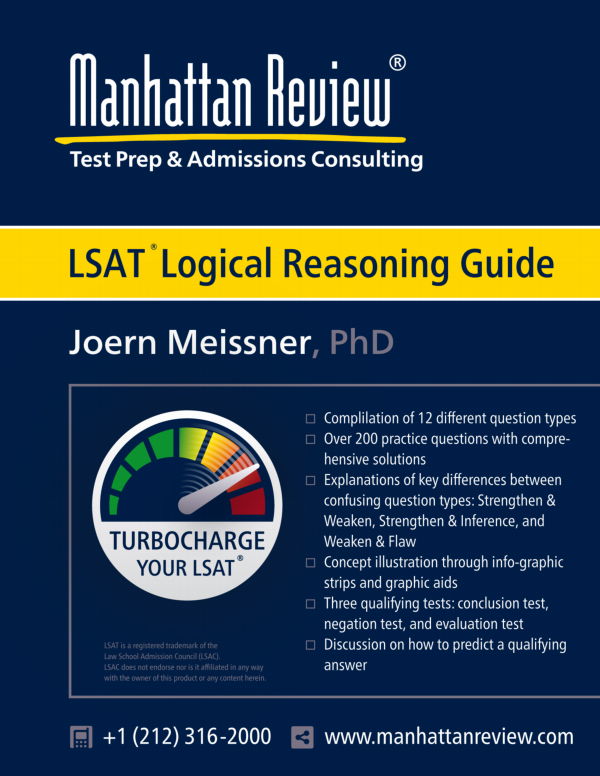 As Seen In