Manhattan Review Scam in India
It has come to our attention that a scam operation poses as Manhattan Review in India. Customers are warned that this is not a sanctioned operation by Manhattan Review New York, so you will not get the quality instruction that is generally associated with Manhattan Review. Further, this fraudulent entity has started to offer "franchise opportunities." Please note that you are very likely to lose all investment if you engage with such a counterfeit operation that has no right to use the Manhattan Review name. We maintain a Manhattan Review India Scam FAQ, please visit there for further information.
GMAT Prep Courses in Visakhapatnam (Andhra Pradesh, India)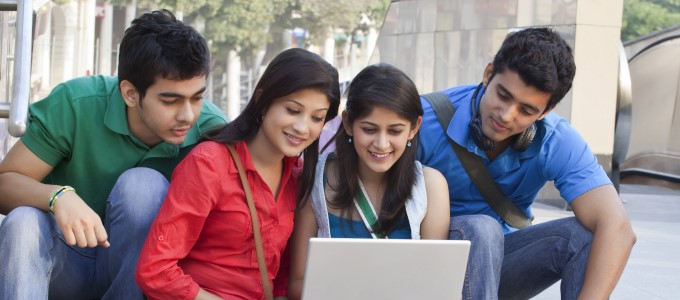 Manhattan Review GMAT Prep in Visakhapatnam
Manhattan Review is the world's most successful international test prep company. We provide a full series of coaching services for the Graduate Management Admission Test (GMAT), including GMAT private tutoring, on-site and online GMAT classroom instruction, as well as realistically simulated GMAT practice exams. In the years since our firm was established in 1999, Manhattan Review's GMAT coaching has assisted thousands of students ease acceptance to top graduate business programs at MIT's Sloan School of Management, Columbia Business School, Harvard Business School, the University of Pennsylvania's Wharton School, the Yale School of Management, the Stanford Graduate School of Business, and dozens of other top universities. Our former GMAT coaching clients have been hired by Fortune 500 companies and firms in Visakhapatnam, including IBM, HSBC, Reddy's Lab, Mahindra Satyam, Aurobindo Pharma, Mylan, and Infotech. Learn more about Manhattan Review's GMAT private tutoring, prep courses, and practice tests by contacting us in Visakhapatnam today.
The GMAT is an evaluation that is required or accepted for graduate business degree offerings, including Master of Business Administration, Master of Accountancy, Master of Finance, and Doctor of Philosophy. The test is given approximately 250,000 times annually at test centers worldwide. The GMAT consists of a four-section structure: quantitative reasoning, verbal reasoning, integrated reasoning, and analytical writing. GMAT total scores, which are based on the verbal and quantitative sections only, are reported from 200 to 800. Manhattan Review's GMAT prep courses and individual GMAT coaching facilitate our students to master the exercises of all GMAT sections, assimilate the best plans for study outside of the classroom, and cultivate crucial test-taking tactics. This three-tiered approach to GMAT coaching produces superior GMAT ability for Manhattan Review clients, who arrive on test day with the confidence that can only come from test preparation of the highest quality. Manhattan Review's GMAT instruction will improve your business school applications and expand your range of choices for graduate management training.
Why Manhattan Review's GMAT Coaching Center is the Best in Visakhapatnam
Manhattan Review's GMAT prep courses, individual GMAT coaching, and GMAT practice tests are simply better than those of our competition. This is due to the fact we have the best programs, the best course materials, the best instructors, as well as the best student support services. Our GMAT instruction stresses student engagement and macro-level thinking skills as opposed to boring memorization "tactics" and test-taking "tricks" of the past. We are very choosy in our hiring decisions, and only the most dedicated, qualified, and charismatic instructors make the cut. We have cultivated our proprietary course materials and methods of instruction by melding our own experience with state-of-the-art research into test prep teaching and learning. Manhattan Review educators and researchers have broken down the test more thoroughly than anyone ever has, and we've also published the Turbocharge Your GMAT series, providing all of our students a substantial benefit over those of rival coaching firms. The achievements of Manhattan Review's GMAT students, both in higher education and in the world of business, speak for themselves.
The Manhattan Review 'Turbocharge Your GMAT' Series is Considered the Best GMAT Prep Material Available
The Turbocharge Your GMAT Series is the consequence of our many years of teaching GMAT prep in classroom and individual settings, and this series sets the industry standard for GMAT prep worldwide. Manhattan Review's GMAT prep books provide informed and experienced GMAT guidance for dramatic GMAT skill enhancements. The latest version of the full series accommodates today's GMAT students with thorough coverage of all elements of the exam. Manhattan Review's GMAT books break down the individual test portions and exercises in a way that is accessible and concise to all varieties of GMAT learners. The Turbocharge Your GMAT series focuses on the most pertinent GMAT skills for optimal testing performance. The full GMAT series stresses important verbal, quantitative, and writing concepts from the most fundamental through the most advanced levels, and they are therefore perfect volumes for any level of GMAT study. Test-takers who utilize all of our books benefit from an broadened level of GMAT knowledge and learn how to approach GMAT study and testing in the most strategic possible fashion.
About Manhattan Review's Founder Prof. Dr. Joern Meissner
Joern Meissner is a well-known business school instructor who completed a diploma in business management at the University of Hamburg as well as a PhD in Management Science at Columbia Business School in New York City. As an educator in the field of business, Meissner has more than 25 years of experience at the tertiary level, and his passion for teaching is known to every student who has ever taken one of his courses. Institutions at which Meissner has taught include the University of Mannheim, Lancaster University Management School, the Leipzig Graduate School of Management, and the University of Hamburg. His research on supply chain management, dynamic pricing, and revenue management has been published in a handful of noteworthy academic journals. While Professor Meissner thoroughly enjoys his research, he believes that grasping an idea is only half of the fun; conveying knowledge to others is even more gratifying. This philosophy was crucial to the creation of Manhattan Review and continues to be its most treasured principle.

I sat my GMAT today (30th May) and managed to score 720. I am pleased with the result and wanted thank you and the team at Manhattan Review for all your help. I found the weekend course and the materials (including the online tests) very useful.
- Darshan (This student took our London GMAT weekend course)
Visakhapatnam
Course Venue: Visakhapatnam, Andhra Pradesh, India